Seeds of Opportunity
Business incubators tackle neighborhood revitalization

Illustration by Jennifer McNulty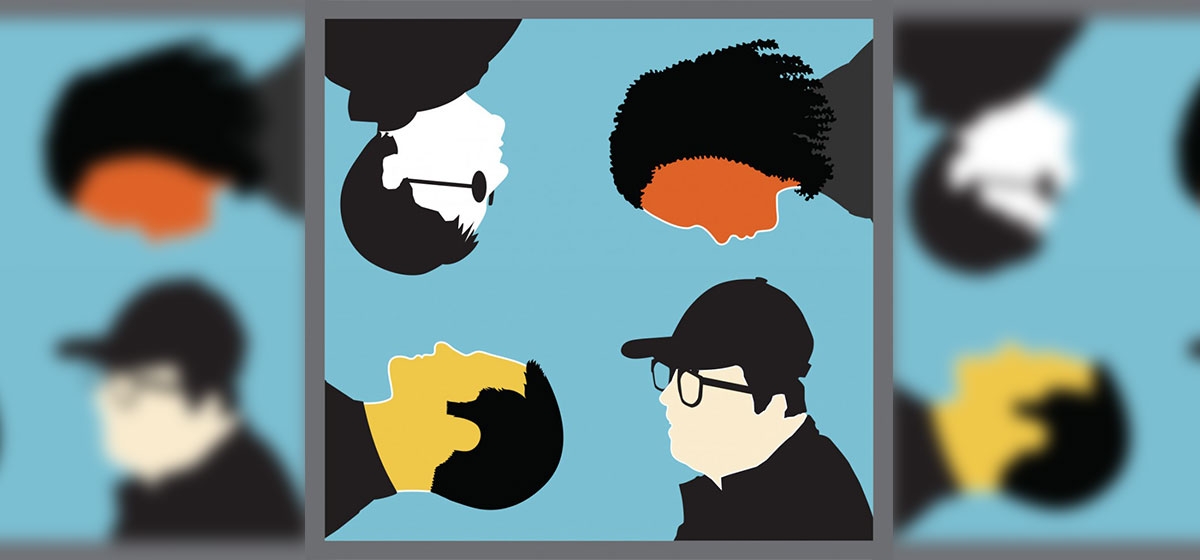 June 29, 2015
A handful of business incubators have set up shop in Pittsburgh neighborhoods where vacant overgrown lots, faded signs and boarded up storefronts suggest that the local economy has struggled for decades.

Nonprofits such as Urban Innovation21 and Thrill Mill are taking steps to redefine the image of incubators as solely focused on highly educated tech developers by reaching out to struggling communities and adopting inclusion and neighborhood engagement as part of their strategies.
Such efforts are seen as critical to the future of city neighborhoods such as the Hill District and Homewood, as well as southwestern Pennsylvania, where U.S. Census Bureau data suggest only 11 percent of jobs are held by racial and ethnic minorities – the lowest workforce diversity rate among Pittsburgh Today benchmark regions.
"If we're going to grow, if we're going to be able to compete, we're going to have to attract minorities. We're going to have to grow our workforce here," says William Generett Jr., president and CEO, Urban Innovation21. "The only way we're going to do that is by creating opportunity."
Urban Innovation21 started in 2007 as a public-private partnership focused on creating a culture of entrepreneurship and spurring economic development in Pittsburgh's central city neighborhoods. It established the Pittsburgh Central Keystone Innovation Zone to encourage and support entrepreneurs and to restore economic vitality in central city neighborhoods by providing services such as legal advice, and access to tax credits and business capital.
The nonprofit also organizes an annual grant competition for local entrepreneurs. The contest, which is in its third year in the Hill District, recently expanded to a second competition in Homewood with $150,000 in total funds awarded. It is open to start-ups as well as existing businesses based in the two neighborhoods. Local entrepreneurs are offered workshops and consultations to help them refine their applications and business plans.
Entrepreneurs who have participated have gone on to start businesses ranging from construction and maintenance firms to fitness centers. Several continue to grow. Among them is Power 59 Construction, a company started by a young Hill District man that has seen its payroll grow from two employees to 10. "They have a lot of potential to grow," Generett says. "More important than cash, we were able to connect them with a lot of different services, capital, mentors and service providers."
Thrill Mill opened in East Liberty in 2012 as an early stage incubator/accelerator offering select start-ups and entrepreneurs across all industry sectors capital and investment guidance, classes, coaching and other services.
Although it serves a general population, rather than a particular demographic group or community, Thrill Mill has taken steps to build a relationship with the East Liberty neighborhood it calls home, including getting residents involved in its programs, says Bobby Zappala, Thrill Mill CEO and co-founder.
The nonprofit, for example, spreads the word about what it offers up-and-coming entrepreneurs and start-ups by going door-to-door in the neighborhood and to local businesses, and hosting an annual festival with music, beer and food trucks. And at least one member of each incubator class which the nonprofit has graduated has been a minority from the neighborhood.
Minority entrepreneurs still face a number of barriers, not the least of which are the need for role models and reliable sources of contracts that provide revenue to get them up and running and keep them in business, Generett says. He points to Cincinnati as an example of a place that has taken a successful regional approach to improving the support available to local minority-owned businesses.
A key initiative is the 12-year-old Minority Business Accelerator, a program of the Cincinnati USA Regional Chamber of Commerce that was created to mobilize support for African American- and Hispanic-owned businesses within the corporate community, including management and financial consulting and access to contracts.
The accelerator provides 37 new and existing minority businesses (selected for their growth potential and other criteria) with business development services, such as strategic planning and financial analysis. It also helps them with their capital needs and introduces them to some of the region's largest corporations, educational institutions and non-profits that are important sources for contracts. "Our work is to help them get competitive before we refer them to contract opportunities," says Rodney Swope, director of the Minority Business Accelerator.
Some 40 of the Cincinnati region's largest corporations and nonprofits participate in the accelerator's Goal Setter campaign. The organizations, which range from PNC and Macy's to hospitals and universities, agree to set annual goals for directing a certain amount of their spending to minority companies in the accelerator's portfolio.
"It creates an atmosphere in which those [minority] companies have a better chance of winning contracts with local corporations because there is a local commitment to do so," Swope says.
In 2014, Greater Cincinnati corporations and nonprofits spent more than $1 billion with local minority-owned companies in the accelerator's portfolio for the second consecutive year.