School Districts See Changes, but Enrollment Holding Steady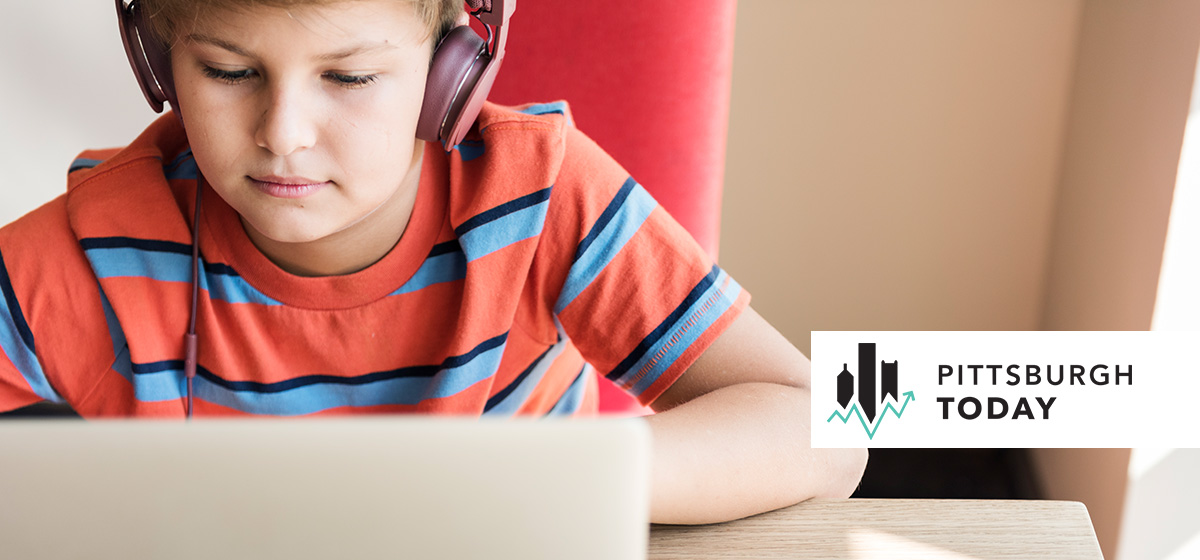 September 28, 2020
Amid uncertainty and rising economic distress, school districts in the Pittsburgh region are reporting relatively steady enrollment numbers entering the new academic year, although demand for online-only education within districts and among cyber charter schools appears to be on the rise.

The reopening of schools has been a hot topic of debate in southwestern Pennsylvania and across the nation, with some local parents' groups having organized protests against their school districts.
But school administrators say they haven't seen a significant swing in school choice.
"We have seen movement in our student population, both from and to parochial and charter schools," said Dr. Theodore Dwyer, Chief of Data, Research, Assessment and Accountability, Pittsburgh Public Schools, the region's largest school district. "This is normal to see at the beginning of the school year. It does not appear to be more or less than what we have seen in the past."
Enrollment data for the new school year won't be officially reported by districts until October 1. The early experience of several public school districts and private schools suggest some are seeing lower enrollment in certain student populations, but pandemic-inspired losses do not appear to be severe overall.
Tammy Wolicki, superintendent of the Hempfield Area School District in Westmoreland County, said the district's five elementary schools have seen a sizable drop in kindergarten enrollment. She attributes the drop to the school board's decision to switch to half-day kindergarten, leading parents to seek full-day childcare options.
The Kiski School, a private all-boys boarding school in Westmoreland County, reports a decline in enrollment, which is largely due to a drop in the number of international students attending this year. "Generally, we're expecting about a 5 or 6 percent decrease in enrollment," said Christopher Brueningsen, head of school. "That's probably better than average for boarding schools."
The region's Catholic schools are among those that have had to adapt the most. They were already dealing with funding issues and difficulties before COVID-19 arrived. The economic fallout from the pandemic hastened the closure of several area Catholic schools in the spring. Since then, however, the student population has stabilized. "While we're steady school by school, we've lost enrollment because of those closures," said Michelle Peduto, Director of Schools for the Catholic Diocese of Pittsburgh.
Going virtual
The pandemic has forced a profound shift toward students learning from home by way of an Internet connection.
Beaver County-based PA Cyber Charter School reports a surge in applications over the summer. "Usually on the first day of school, we start with about 9,500 students," said Brian Hayden, CEO of the school. "We were at 11,000 students at the beginning of August this year."
The school, whose enrollment is capped at 11,677 students, estimated another 2,000 students were on a waiting list entering the new school year. Hayden attributes the rise to a small but significant number of families across the Commonwealth who remain wary of any in-person instruction during the pandemic.
All of the districts in the region offer some all-remote learning options, in line with recommendations from state health and education officials. And many students have signed up.
In the Greater Latrobe School District, Superintendent Georgia Teppert said 13 percent of the district's 3,500 students will be learning online this year. In the Hempfield Area School District, 12 percent of students will be remote. At the Kiski School, Brueningsen said, 25 percent of students will be taught remotely. The Pittsburgh Catholic schools estimate 15–20 percent of students will be learning online.
And all Pittsburgh Public Schools classes will be held online for at least the first nine weeks of term.
Some administrators speculate that a mix of in-person and online learning may be the standard model of education even after COVID is under control.
"I think the virtual is with us permanently now," said Peduto, of the Pittsburgh Diocese. "I'm not sure what that will look like diocese-wide, but I would think we'll have the option long-term."
"We don't think [online] will replace in-person learning," Brueningsen said. "But we're certainly thinking ahead about how there could be a place for certain components of virtual learning in the future. I think that's going to be the case for all schools."