Right on Q
February 25, 2017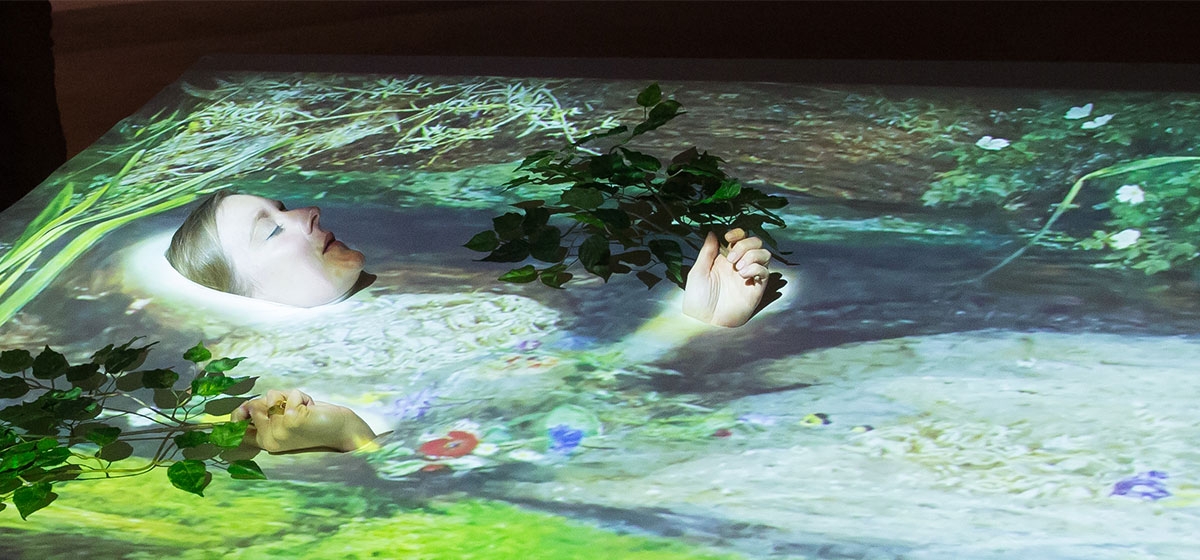 February 28, 2017
Raw space on the second floor of the Union Trust Building saw its fair share of excitement on Feb. 25 when Quantum Theatre hosted what turned out to be an eye-popping inception of their annual Q Ball.
---
---
A cherubic male model served as the most notable of many tableaux installations that paid homage to the great paintings of the pre-Raphaelite era from artists such as John Everett Millais, Dante Gabriel Rossetti, and George Watts.
"Yeah, my husband's jealous," joked Mary Beth Johnson as the young man floated by.
Co-chairs Mary McKinney and Mark Flaherty and Kirk Johnson and Henry Krakovsky welcomed 300 guests to the 17th annual event that piqued when DJ Soy Sos ushered in a digital dance party that lasted until the midnight hour.
Making the rounds were artistic director Karla Boos with Joel Le Gall, board chair Mary Murrin, Chris and Rosemary Lasky, Kate Freed and Jack Brice, Pam and Ken McCrory, David Bush and Tim McVay, Richard Parsakian, Christina French and Mark Willson, Kevin McMahon, Chip and Lynn Desmone, Mike Natelson, Chip Burke and Carole King, Tammy Tsai, Ella and Jeff Antimarino, Rebecca Himberger, Barbara Luderowski and Michael Olijnyk, Manny and Deb Reich.