Remembering the Great One
A Lawrenceville museum serves up an eclectic mix of attractions
image courtesy of The Clemente Museum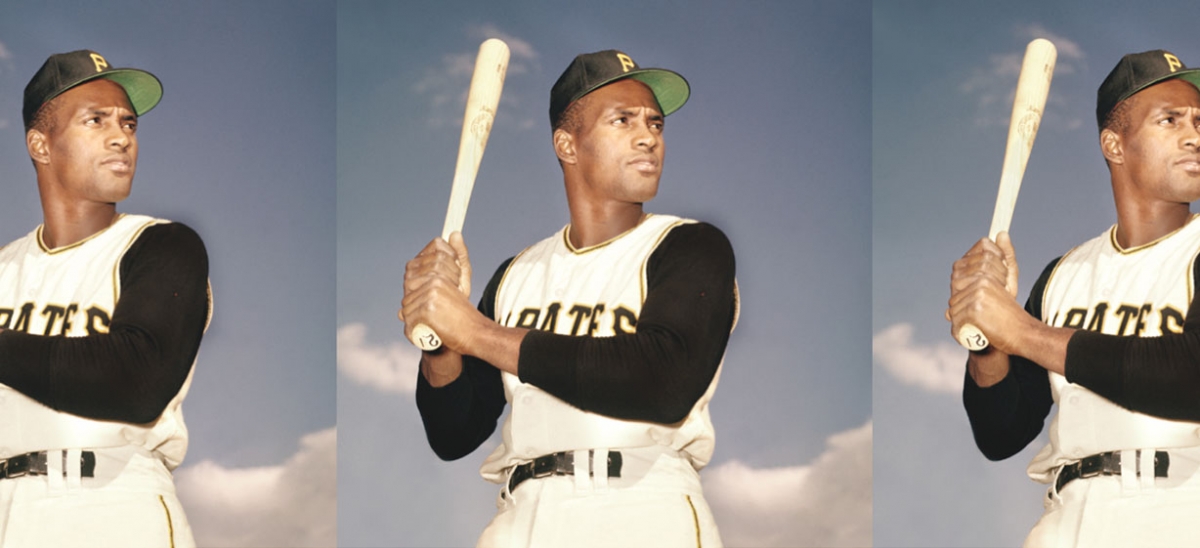 February 21, 2015
Walking into The Clemente Museum at Engine House No. 25 in Lawrenceville, one word comes to mind: passion. The athletic passion of one of baseball's greatest players, his passion for helping the less fortunate and making the world better for his and all children, and the passion of the man who created this moving monument to Clemente.
Roberto Clemente Walker (in Puerto Rican tradition, his father's last name was his middle name, and his mother's surname was his legal last name) played right field for the Pirates from 1955 through 1972. The former National League MVP was a 12-time All-Star and Golden Glove winner and four-time batting champ. At his last regular season at bat, he made his 3,000th hit, joining Pirate Honus Wagner and 26 other major leaguers in reaching that milestone.
Clemente broke barriers as the first Latino to win League and World Series MVP awards. And he battled prejudice as a Puerto Rican national with African heritage who struggled early with English. He once told a reporter, "I don't believe in color. I believe in people." He volunteered in off-seasons helping the less fortunate, especially in Puerto Rico and Latin America. When an earthquake devastated Managua, Nicaragua, on Dec. 23, 1972, Clemente helped with emergency relief. When political corruption blocked supplies from reaching the needy, he chartered a flight from Puerto Rico to Nicaragua on New Year's Eve 1972 to ensure delivery of the aid. The plane went down immediately after takeoff, killing Clemente and all on board. (Montreal Expos pitcher Tom Walker helped load the flight, but Clemente told him not to accompany him, effectively saving his life. Walker is the father of current Pittsburgh Pirate Neil Walker.) Clemente left behind his widow, Vera, three sons and a legacy as a humanitarian and baseball superstar.
Twenty years later, photographer Duane Rieder was hired to help create a calendar for the 1994 All-Star Game in Pittsburgh. In collecting photographs of Clemente, he met and befriended Vera, and the rest is history. Rieder collected, preserved and archived Clemente family photographs and memorabilia, much of which was deteriorating in the humid Puerto Rican climate. By 1996, he had purchased and beautifully restored the historic Engine House No. 25 fire station at Doughboy Square in Lawrenceville as a studio for his photography, and in 2007, he opened the Roberto Clemente Museum on its first floor, helping to catalyze the neighborhood's transformation.
Today, the property houses The Clemente Museum, Engine House 25 Wines, Engine House 25 event venue, and Rieder Photography.
The museum presents the largest exhibited collection of Roberto Clemente memorabilia—awards, photographs, news clippings and personal items, such as wedding photos, apartment leases, a vase Clemente made for his wife, and a custom-made suit.
Fascinating documents cover the walls, from contract negotiations between the rookie Clemente and hard-nosed Pirate executive Branch Rickey, to a flurry of letters in which the Pirates attempted to prevent Clemente's military draft. (He ultimately joined the Marine Corps Reserves, and a great photograph shows Clemente in a Pirates uniform holding a big gun.) More sobering is a salvaged propeller from Clemente's ill-fated plane. Other baseball items include home plate from the 1971 World Series, Three Rivers Stadium turf and an extensive collection of bats, gloves and jerseys from Clemente and other baseball greats. The moving tribute represents sports before steroids and super-inflated egos were the norm. Revenues support the nonprofit museum, with a portion going to the Clemente family, with whom Rieder maintains a deep friendship.
The cellar is home to Engine House 25 Wines. Rieder started producing mostly red wines in 2009 using Californian and Chilean grapes, which arrive at the facility to be hand-sorted, pressed, fermented and aged in oak barrels. Of special note is the Clemente Society, combining the philanthropy of local luminaries, their love of wine, and Clemente's humanitarian goals. Local athletes, celebrities and corporations buy into the society and receive a personal barrel of wine and 200 private-label bottles they can consume or donate. The remaining bottles are sold to support the museum and various charities in keeping with Clemente's altruism—including groups supporting and mentoring at-risk children.
While the second floor of the building is slowly being overtaken by the museum, Duane Rieder Photography still has a presence. Rieder's photographs of athletes and the city are particularly stunning. (In 2009, he was commissioned to create a steel-bound book highlighting Pittsburgh's past and present for President Obama to present to world leaders attending the G20 Summit.)
Finally, the building, with its 16-foot ceilings, may be rented as a venue for private functions.
Tours of The Clemente Museum and wine tastings are by appointment and are sure to transport any baseball fan or Pittsburgher back to the 1960s and '70s. For a home run outing, it's worth the drive!
Visit clementemuseum.com, or call 412-621-1268.