Regional Crime
Photo by Eric Sonstroem / Flickr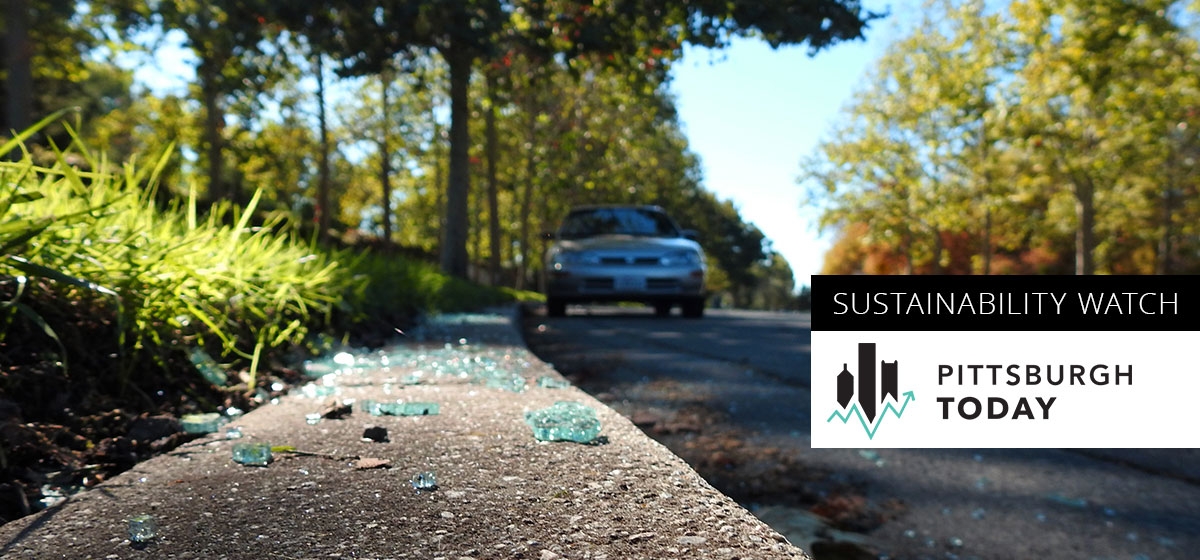 November 7, 2016
When Pittsburgh rises to the top of various "best places to live" lists, one indicator often cited is the region's relative safety as measured by crime rates, which typically are among the lowest of U.S. metropolitan areas.

Property and violent crime rates reported in the seven-county Pittsburgh Metropolitan Statistical Area have, for the most part, steadily decreased from year to year, falling to levels significantly lower than those reported in 2003.
Violent crime dropped 20 percent from 2003 through 2014. Reported property crime fell by more than 24 percent over the same period, annual FBI Uniform Crime Reports suggest.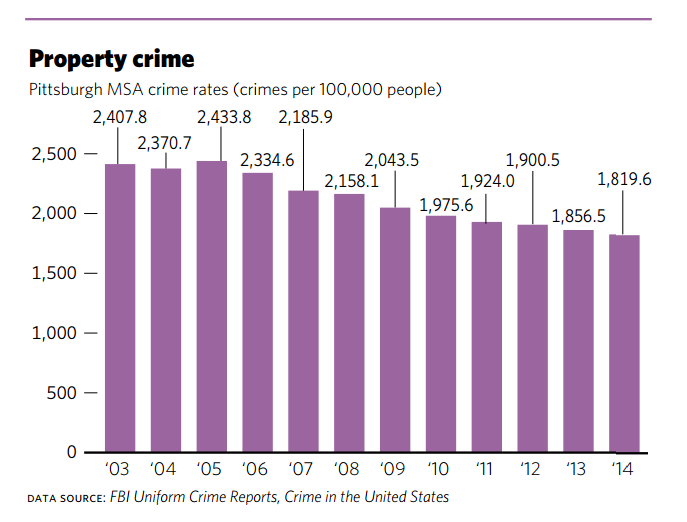 Race and income matter
Crime rates are not consistent across the region, however. Disproportionately high crime rates are seen in certain neighborhoods. And low-income residents and minorities, particularly African American residents, tend to be more vulnerable to crime and its consequences than others who live in the region.
Residents of the Pittsburgh MSA with incomes under $25,000 a year, for example, are more likely than those in higher income brackets to feel their neighborhood is less safe than others, according to the Pittsburgh Regional Quality of Life Survey. They are also more likely than residents in higher income brackets to report having been a victim of violent crime in the past year and to say police do a poor job protecting their communities.
The survey also finds stark racial differences in views and experiences related to crime. African Americans are more likely than residents of other races to feel their neighborhood isn't as safe as others. And more than 1 in 20 African Americans report having been a victim of a violent crime during the previous year – nearly three times the rate of victimization reported by residents of other races.
Regional stability helps
Many social and economic factors influence crime. Several characteristics associated with safer neighborhoods are found in southwestern Pennsylvania.
The region's relatively stable economy and unemployment rates lower than the national average in many years during the past decade are among them. The region also has a high rate of residents with a high school diploma compared to other U.S. metro areas.
And the population tends to be less transient. Nearly 90 percent of residents have lived in the region for longer than 10 years and 80 percent for longer than 20, the Pittsburgh Regional Quality of Life Survey reports.
This brief is a summary of a more detailed analysis published in the 2016 Sustainable Pittsburgh Southwestern Pennsylvania Sustainability Goals and Indicators Report.