2018 Pittsburgh Regional Quality of Life Survey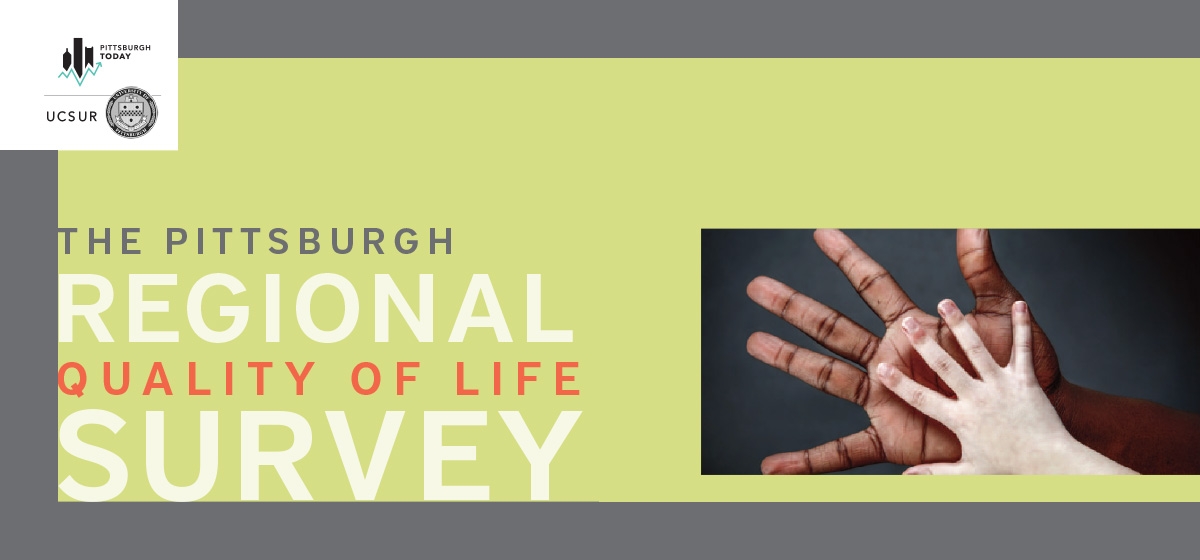 November 6, 2018
The Pittsburgh Regional Quality of Life Survey was first published in 2011 as the most extensive survey of Greater Pittsburgh residents since the historic Pittsburgh Survey of 1908. The intent was to understand the attitudes and circumstances of the region's citizens then and, by revisiting the questions later, determine how their views change over time.

Those findings are updated in the 2018 Pittsburgh Regional Quality of Life Survey, conducted in June 2018 by Pittsburgh Today and the University of Pittsburgh University Center for Social and Urban Research (UCSUR). The 2018 survey asked many of the same questions that were posed in 2011, in addition to a few new ones.
The 2018 update was a web-based survey. Participants were drawn from members of the UCSUR Research Registry living in Allegheny County, southwestern Pennsylvania's urban core. Some 1,881 residents completed the survey. Data were adjusted for age, sex, race, education, income, and political affiliation to make the sample representative of the county population aged 18 and older. Their responses are compared to those of 799 Allegheny County residents who took the 2011 survey, which was a telephone survey. Use of weighted data allows for comparing trends over time. A detailed description of the methodology is found in the appendix of this report.
More than 100 questions were asked to gather the perspectives of county residents on issues related to their neighborhood, the quality of life in the region, the environment, housing, health, government, education, household and regional economy, public safety, transportation, arts and culture, religion, and happiness and life satisfaction.
The findings are contained in seven data sets, which allow for comparing responses across age, gender, income, race, level of education, and among people in City of Pittsburgh and those who live in the county suburbs.
Survey highlights can be found here in the 2018 Pittsburgh Regional Quality of Life Survey summary report.
Here are links to the complete set of data tables:
Overall Responses
Age
City of Pittsburgh v The Rest of Allegheny County
Education
Income
Gender
Race
Additional information:
2011–2018 Differences (select charts)
Survey Methods