Prospects for Pittsburgh Where You Might Not Expect Them
Michigan Municipal League // Flickr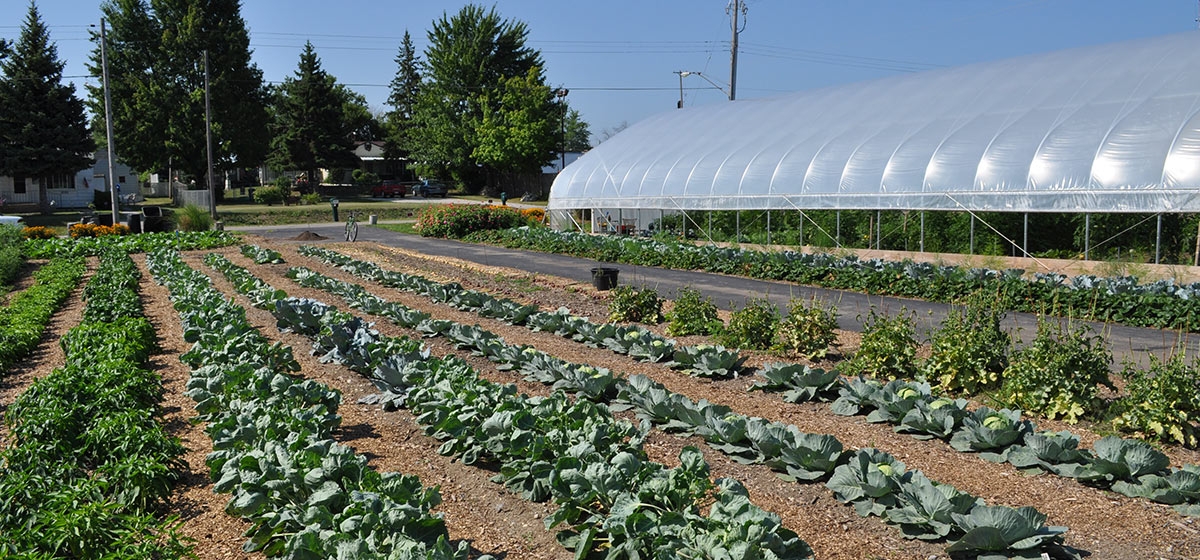 August 3, 2016
Two recent reports have me thinking about the Pittsburgh region's future, especially those areas that aren't part of the latest international praise for being "hip" or "high tech" or "urban cool." It seems, touch wood, that a large part of the region is on the path to the only measures of economic success that matter: providing current and future residents with opportunities to make the best possible incomes while living in safe and secure communities with a healthy and stimulating environment.
However, there are still many places that the new economic success hasn't touched. Higher unemployment rates and lower incomes which beget so many other social ills are still found in places as diverse as the Hill District, Homewood-Brushton, former industrial towns along our three rivers, and the rural hamlets scattered across our surrounding counties. A rising tide floats all ships, and I believe that, in the midst of concern for these geographic areas, there are reasons and actual stories that give cause for hope.
Back on March 5, 1988, England's Prince Charles visited Pittsburgh for the Remaking Cities Conference. The Prince made news with his then unconventional prescriptions for remaking older cities. Besides emphasizing more traditional forms of design (as opposed to the previous 40 years of modernism) Charles' ideas for the Mon Valley in particular were grist for the locals to deride, mock or simply chuckle over. While viewing former steel mill land along the Monongahela River, he is reputed to have suggested using it for community farming or even greenhouses for growing flowers. It doesn't take too much to imagine how that struck even forward-thinking leaders in late '80s Pittsburgh when tens of thousands of steel-related workers were unemployed and perhaps waiting for "dem mills ta come back".
But the Prince was prescient.
Here are the first of two items that give credence to the Prince's as well as my own opinion that have come to our attention recently.
The borough of Millvale, admittedly capitalizing on its location across the river from some of Pittsburgh's coolest neighborhoods, is a former industrial burg that is reinventing itself as a recreation destination through its upgraded Riverfront Park and an entertainment hot spot, anchored by the nationally recognized Mr. Small's. Multiplying these strengths is the commitment of residents such as Denise Rudar who chairs The Gardens of Millvale project, which is turning empty lots into garden plots so successfully that demand now outstrips supply. Turning former industrial towns into artisanal "foodie" destinations? Absolutely! There's a future for economic gains with that strategy.
Ironically as I wrote this piece, "USAToday" published an article entitled "Six recently revamped luxury USA hotels" which featured Fayette County's Nemacolin Woodlands Resort. Luxury destinations play important roles in jump-starting tourism. But building from the grassroots is equally necessary.
Located on the region's overlooked "fourth" great river — the Youghiogheny — Confluence, PA is actively promoting its recreational bona fides. Go to the Web site and you'll probably be surprised at the wealth of recreational opportunities surrounding the town. Lately, white water rafting is touted in "cool" towns from Asheville, NC to Bend, OR to just about anywhere in Colorado as the hippest of activities — reason enough for millennials to move to these places.
Well our own Yough provides some of the best white water rafting in the world. But there's so much more here with the completion of the Great Allegheny Passage from Washington, D.C. to Pittsburgh where you can bike or hike parts of or the entire "bucket list" length.
I now sound like a travel brochure and I'll stop. But you get the idea. These quaint little mountain towns are at the cusp of where places like Park City, UT and Telluride, CO were 60 years ago. With a bit of house paint and public optimism, there's tourist gold in the hills that once produced the nation's coal.