Austin's Conundrum of Success
Lessons for Pittsburgh in the era of HQ2?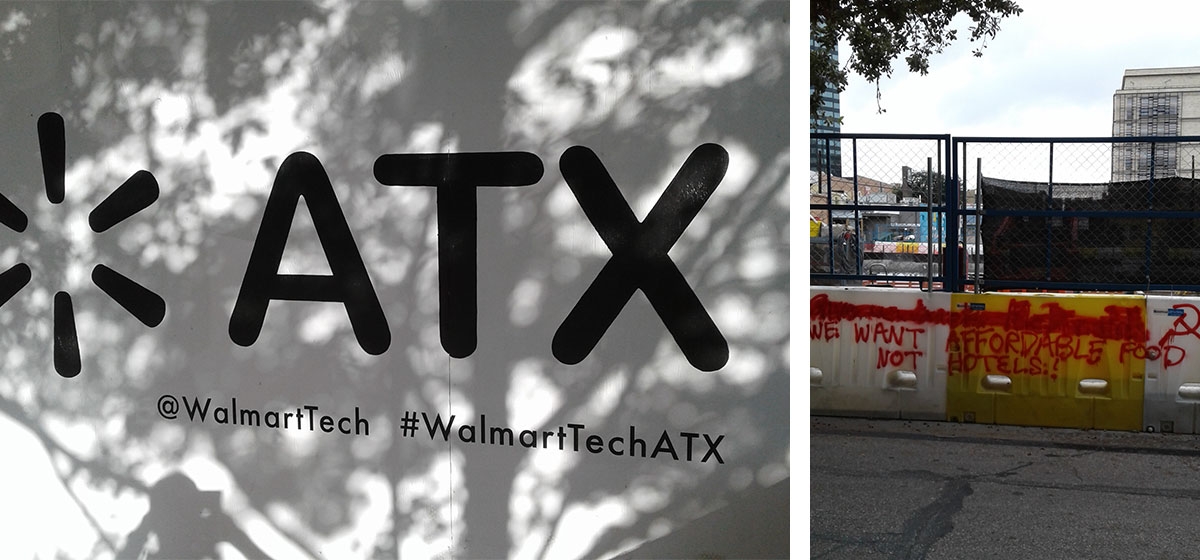 October 3, 2018
Austin, Texas is one of a handful of cities in the world currently blessed in reputation—big enough to have almost all the cultural amenities of cities twice our size, yet small enough to be tops on any of those innumerable "livability" lists.
A recent cover story in "The Economist" looks at the Silicon Valley and how its astounding economic success is invariably sowing the seeds of its diminishing attractiveness as a business location. I scanned that piece hoping the writers would mention Pittsburgh as an up-and-coming alternative but alas, to the Londoners who produce that mag, the alternatives were the usual lineup of world capitals…and Austin.
But here's a tale of Austin that is becoming increasingly relevant to Pittsburgh these days: success and its downsides. I've noticed two signs of the times during my daily routine. One is outside a construction site two blocks from my downtown office where a long set of low-rise historic buildings are covered in nicely painted plywood announcing Walmart's new offices for Walmart Technology. Employing 60 people to start, WalmartTech, as the sign reads, chose Austin for a number of reasons summed up in a recent interview with Jason Norris, Walmart's Director of Engineering, all of which can apply to Pittsburgh: "Austin is a really unique city in that you have a very deep pool of that talent, but you don't incur some of those higher costs of living that you do on the West Coast and East Coast."
Talent availability and cost of living—does that sound like Pittsburgh?
The second sign of the times is graffiti scrawled across construction barriers for the new Marriott Autograph Collection hotel being built on the edge of the University of Texas campus. Note that this is the same hotel brand going up in Oakland behind the PAA next to Pitt's campus. In large, bright red spray paint it reads "we want affordable food not hotels" along with a hammer and sickle painted next to that.
It tickles me every time I see it. It's also somewhat of an inside joke for the increasingly upscale university neighborhood because the hotel developer tore down the only central city location of McDonald's on that site. No, the graffiti artist didn't say "healthy" food, but we'll leave that for another discussion.
My point here is that success breeds both its own success as well as negative impacts on many. Can the negative impacts be mitigated without stifling continued growth, which, I believe, ultimately benefits so many more? In both Austin and Pittsburgh, local governments are working on affordable housing issues, which is a start.
But I believe that a long-term, more effective approach is to focus on expanding education opportunities. Rather than spending public resources to subsidize existing domiciles, perhaps giving residents the tools, through education, to increase their incomes and thereby allow them to consume their housing of choice represents a more efficient use of public monies as well as giving residents the freedom of choice that hallmarks a great city.