Population Slips Again
March 22, 2018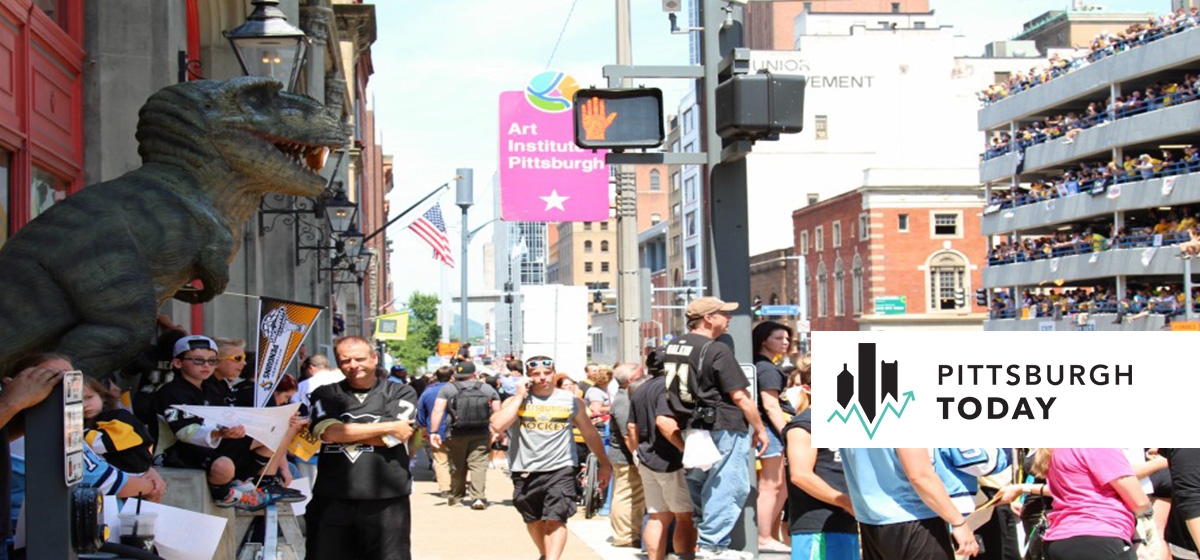 March 22, 2018
The Pittsburgh region's population continued to slide in 2017, falling to 2,333,367 people, according to recent population estimates from the U.S. Census Bureau. It marked the fifth consecutive year population has declined in the seven-county Pittsburgh Metropolitan Statistical Area.

"The Pittsburgh region is a place that has suffered from a lot of population loss for a long time," said Chris Briem, regional economist at the University of Pittsburgh University Center for Social and Urban Research. "What's interesting about the recent trends is that we've gone through a period of about seven or eight years when more people were moving to Pittsburgh than moving out. That trend has turned around."
The recent decline is driven by a couple of factors: Natural population loss – more deaths than births in the region – and negative domestic migration, which is the result of having more people leave for some other place in the U.S. than the number of people who move to southwestern Pennsylvania from some other region.
Negative influences
Having a natural population loss is rare for a large metro region in the U.S. In fact, Pittsburgh was the only region among Pittsburgh Today's benchmark regions to experience a negative natural population loss in 2017.
"Right now we're seeing more people moving out of the region than moving in and that compounds with the fact that we're still an older region," said Briem. "The fact that we're older and have more deaths than births each year is reflective of a big economic change that happened 30 years ago, so it's a bit unavoidable. That's going to hold back growth or if there's decline, it's going to exacerbate it. And that's where we are right now."
Positive international immigration stemmed the region's population loss, somewhat, but the number of immigrants is still low by comparison. The Pittsburgh region had the fourth lowest number of foreign-born immigrants in 2017 among our benchmark regions with 4359 people moving to the region, below the benchmark average of 10,240 immigrants.
"International immigration is a part of total migration—people come here for the jobs and opportunities but also face opportunities elsewhere and have choices," said Briem. "It's not that we're low in international immigration, we're very low. I see it as a part of the labor force recruiting issue."
Lingering challenge
Attracting people from outside the region and retaining those currently in the region continue to be a challenge for the region. Pittsburgh lost 8,633 people in 2017 to other regions in the country, while the benchmark regions gained 2,608 people, on average. The Charlotte metropolitian region gained 31,102 people in 2017—the highest among the benchmark regions.
"The turnaround in domestic migration in the past few years reflects shale development trends throughout the state," said Briem. "I think that's stabilized. Because the data has a bit of a lag, I don't expect that strong pull to continue.
"The national labor market has gotten a lot stronger. If there's going to be growth in Pittsburgh, it's going to come from migration. And local employers really need to be competing with employers from other places, probably more than they ever had in the past. Recruiting will be the challenge."