Pittsburgh's April Job Loss Is Worst Ever
Illustration via rawpixel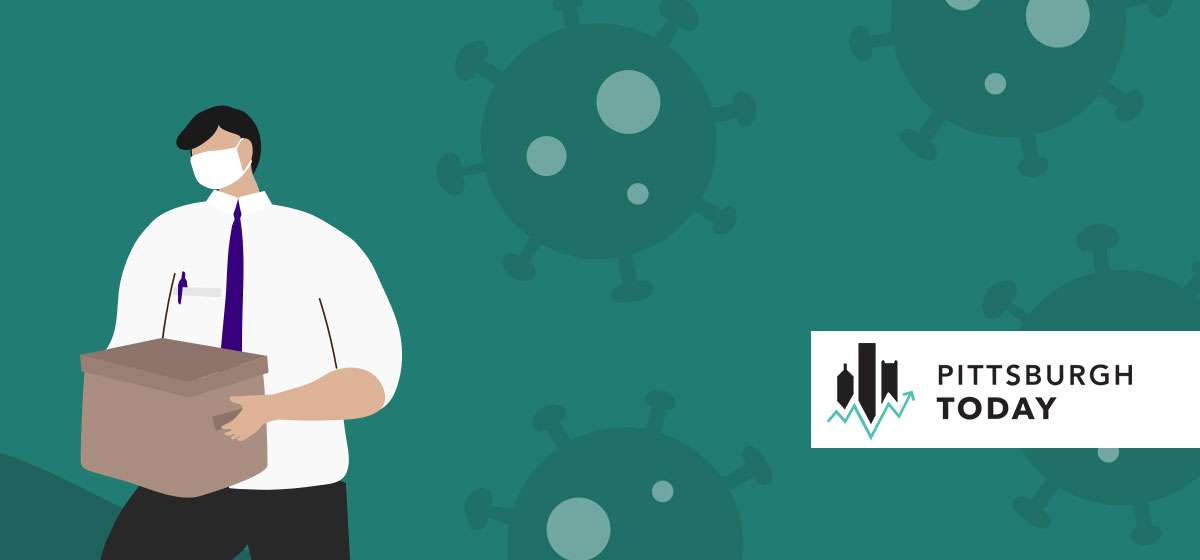 May 22, 2020
The COVID-19 pandemic hit the Pittsburgh metropolitan job market with record-breaking force in April, with the region losing 204,500 jobs compared with April of last year, according to the U.S. Bureau of Labor.

Pittsburgh's loss reflects the employment picture across America as the economic impact of the pandemic intensifies. The United States lost 20.5 million jobs in April and another 881,000 in March, bringing employment to its lowest level since January 2011.
"It's a historic economic event and Pittsburgh hasn't escaped it at all," said Chris Briem, a regional economist at the University of Pittsburgh Center for Social and Urban Research.
The 17.1 percent decline in jobs in the seven-county Metropolitan Statistical Area is the sharpest rate of job loss on record—even lower than the losses in the early 1980s when the steel industry collapsed.
Prior to April, the largest year-over-year decline in jobs in the Pittsburgh region was between March 1982 and March 1983 when the region lost 84,100 jobs, according to Briem's research of local labor market data.
"To be clear, in the 1980s, the job losses in Pittsburgh were almost all permanent structural job losses," said Briem. "The steel jobs did not come back and even in the short term the workers never found other work and permanently left the labor force."
Viral influence
While the region has shed jobs more quickly during the COVID-19 pandemic, many of the losses may not be permanent, Briem said. "The speed at which this has happened is without precedent. But we certainly believe that a lot of these jobs will come back fairly quickly, once the immediate public health concerns abate."
The region's economy is now more diverse and closely aligned with the rest of the country than it was when the steel industry collapse brought it to its knees.
"How the public health issues evolve will shape how the economy evolves in the coming term. Of the things that have declined of late, many will stay depressed based on public health concerns, not on the public shutdown. How will restaurants re-open? How will airport and business or leisure travel resume? These will have lingering effects no matter what Pennsylvania or other states say."