Pittsburgh Tomorrow Podcast: Vincent Burke, Lifelong Pittsburgher
Don't make Pittsburgh like San Francisco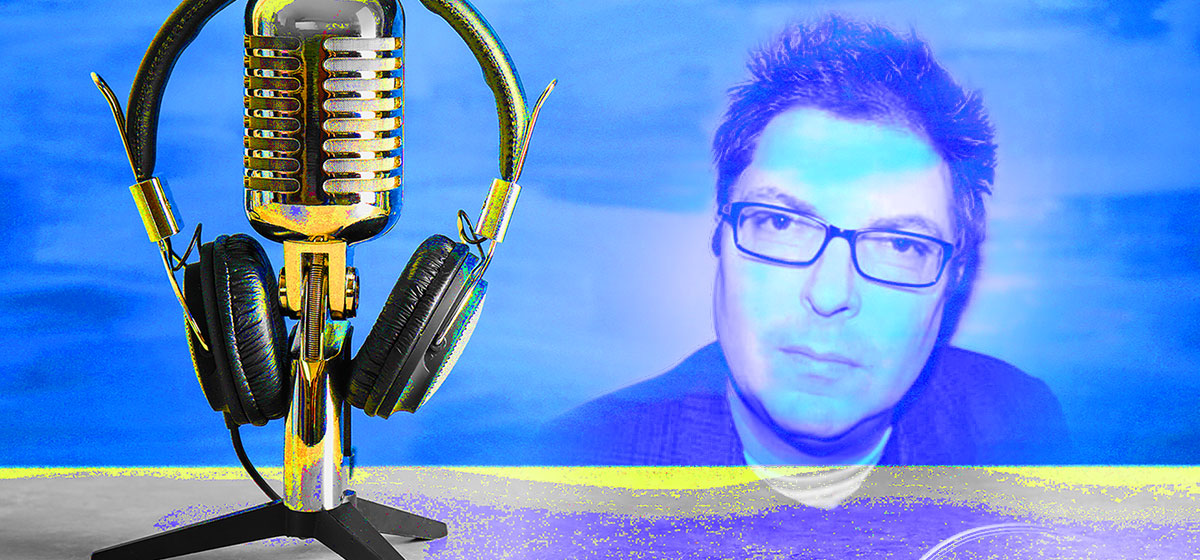 July 15, 2020
Donald Bonk interviews Vincent Burke, a lifelong Pittsburgher, as part of the Pittsburgh Tomorrow podcast series. Burke is on staff at the Pennsylvanian Apartments in downtown Pittsburgh and resides in the Northside. The transcript is abridged and edited for clarity.

View the episode archive here.
"I've been a Pittsburgher all my life except for a short stint in the military. I went to school here in Pittsburgh. I've lived all over: South Hills, Northside, North Hills. And I found my home in the Northside." —Vincent Burke
Donald Bonk: I'm here with the Pittsburgh Tomorrow project speaking with Vincent Burke. Vincent, can you please give us a little information about your background?
Vincent Burke: I've been a Pittsburgher all my life except for a short stint in the military. I went to school here in Pittsburgh. I've lived all over: South Hills, Northside, North Hills. And I found my home in the Northside.
Bonk: What would it really take for Pittsburgh to be the greatest city in the world or one of the greatest cities in the world?
Burke: I remember when I was a youngster, people used to take the trolleys everywhere. A lot of people didn't have cars, and we didn't have major traffic jams like we do because we have the three tunnels. It wasn't designed to handle this kind of traffic. I would think a very high-end, high-tech mode of public transportation would really put us on the map.
Bonk: Any thoughts about what that might look like or be, or another city you've seen it in maybe?
Burke: The problem is the mountains and the tunnels. I don't know if light rail would work, but they could expand what we have already into various neighborhoods that they're not doing. It works wonderfully in the South Hills. When I lived in the South Hills, I worked at the mill over in Lawrenceville and I would take the trolley every day. It was clean, it was affordable, and it was efficient. You got from point A to point B, and it was great. Then, I moved to an area where I had to have a car. So every day, to and from work, you're stuck in traffic for an hour and a half, and if there's an accident, forget about it. It's inefficient.
So if we could somehow increase the bus service, more natural gas or electric vehicles, some more light rail expansion, it would lessen the air pollution and it would stop the traffic jams as much as they are. They're terrible right now.
I've heard a lot of people complain about Boston and various other cities, but I think Pittsburgh ranks up there for traffic jams and sitting in traffic over hours at a time.
Bonk: Transit has come up a lot in some of these discussions. I want to ask you now about a moonshot idea. What would be a transformative idea that could really change Pittsburgh's destiny as a city?
Burke: My biggest concern about Pittsburgh, especially the inner city, is the gentrification of the neighborhoods. People are buying houses that were $30,000 and they're getting $500,000 for them now. It's pushing people out of neighborhoods. And they're not family homes—they are yuppie types. I don't like to say that, but the neighborhood is changing. It used to be that people looked out for each other and their property and things like that. Everybody now just locks their doors and they stick to themselves. It's not as friendly of a neighborhood as it used to be.
Bonk: The character of the neighborhood is changing. The Pittsburgh parking chair is an example of neighborliness that people seem to always refer to, as a neighborly way of handling a parking challenge.
Burke: I know a lot of the people that have been renting in my neighborhood. The rent prices have doubled in less than 10 years. What's happening is that people—I call them "rent poor"—have a nice apartment in a great neighborhood, but their disposable income is minimal. I see that in Lawrenceville. I see that in the Northside. And it's continuing even where I live now. My rent is still reasonable, but it's up enough where I don't have the money to go out to dinner as much as I used to.
Bonk: It's a change in your habits. If we were to empower you as a mayor and governor, or just a person that could make instant change in Pittsburgh, what are three things that you think would be the biggest changes that you might make?
Burke: I would say the public school system needs to be revitalized, 100 percent strengthened and improved. If you can improve the schools and get these kids interested in education, I would prioritize that.
If I was king, I would have a much better relationship with the police department.
We used to have community-oriented police. These officers got to know who the bad people were and who the good guys were. They had a relationship with them. Once you get more trust with the police and the police trust you, you'll have a better relationship. Therefore, you have a safer community.
Bonk: Is there anything else you'd like to add today?
Burke: No, I think I said my peace. Pittsburgh is a great city. I don't care what anybody says, I think it's the greatest city in the world. I just don't want to see it turn into San Francisco. And it's going in that direction with the real estate and the rental prices and the homelessness.