RFPing Pittsburgh to the World
Pittsburgh Tomorrow Podcast: Tom Link, Director of Innovation and Entrepreneurship, Urban Redevelopment Authority of Pittsburgh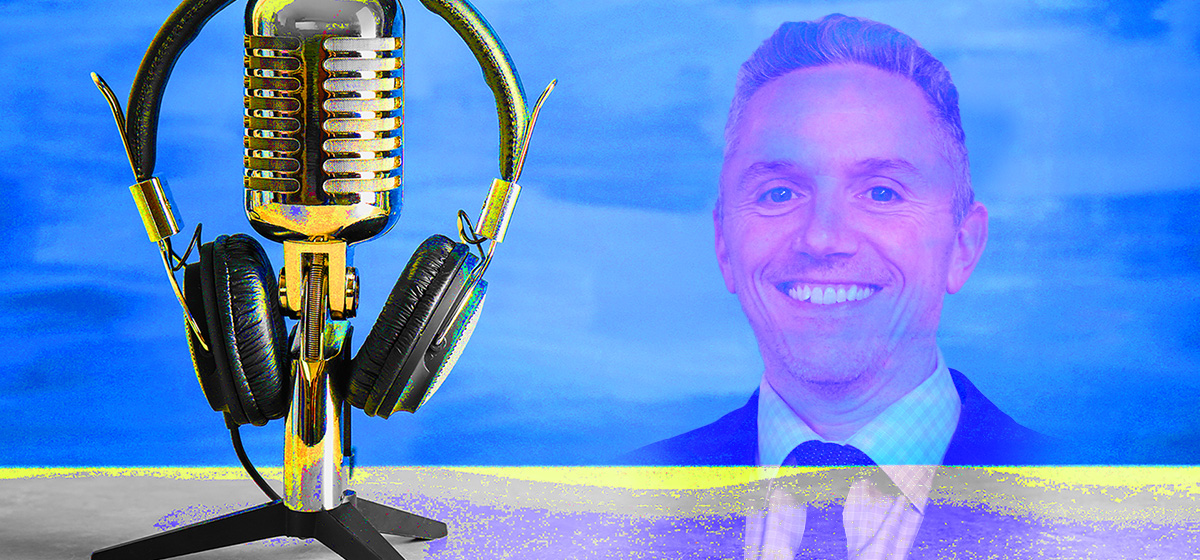 November 11, 2020
Donald Bonk interviews Tom Link, director of innovation and entrepreneurship of the Urban Redevelopment Authority of Pittsburgh, as part of the Pittsburgh Tomorrow podcast series. This interview was conducted before COVID-19. The transcript is abridged and edited for clarity.

View the episode archive here. View Tom Link's profile here.
"I think Pittsburgh should RFP itself to the world… you turn that on its head and you stop chasing companies, companies chase us." —Tom Link, director of innovation and entrepreneurship, Urban Redevelopment Authority of Pittsburgh
Donald Bonk: I have as my guest today Tom Link, director of innovation and entrepreneurship at the Urban Redevelopment Authority of Pittsburgh. Can you give us a little bit of your background story and then who you are and what you do?
Tom Link: I'm directing all of our tools and efforts in support of entrepreneurs and small businesses, including business startup expansion, attraction on behalf of the city of Pittsburgh and for the URA. I've been here for 17 years working on these things, these tools and a variety of projects and transactions over my career. I'm a Heinz School graduate from Carnegie Mellon and have a degree in public policy management. I also have an MBA from the University of Pittsburgh and I'm a proud Pitt undergrad, born and bred here in the city, Highland Park. I'm Pittsburgh through and through, all the way.
Bonk: That gives a lot of context, so that when people hear your remarks, they understand that you have a multi-decades view of Pittsburgh. And that's the whole point of this series, Pittsburgh Tomorrow. We wanted to get a sense of both the past and the present in Pittsburgh, so that we can have a better window into the future. The way I actually like to describe it is that Pittsburgh Tomorrow is a tour guide to Pittsburgh's future.
What would make Pittsburgh the best city in the world or one of the best?
Link: I want Pittsburgh to be a place of choice for anybody who wants to live here, work here, invest here and recreate here. It's not going to be everybody's choice all the time. But they should have that opportunity here. And that should be for anybody and everybody. That's what I wake up thinking about every day.
When I graduated from Schenley high school in 1990, Pittsburgh was not a place of choice for a lot of people for a variety of reasons. A lot of people didn't want to be here. If folks had options, they almost certainly were going to other places. Folks who were here were struggling.
Almost an entire generation of workers were forced to go elsewhere because they simply didn't have the opportunities. When I think through that lens, when I think about my personal history and my high school graduating class, the truth is, many of the people left. And it was just that simple.
Not every high school graduate in the Pittsburgh region needs to stay in Pittsburgh. But for those who want stay and live here and work here, there should be opportunities.
Bonk: We really want to get to the moonshot idea. We talk about this in this Pittsburgh Tomorrow series repeatedly. Give me one big idea that changes the narrative of Pittsburgh in a really powerful and dynamic way.
Link: I was actually intimate to the Amazon process. What that process was, was a bunch of cities pawing over themselves to get Amazon to come here. Pittsburgh learned a lot about itself through that process. A lot of really important work was done to think about the value proposition of Pittsburgh.
If my colleague ends up listening to this, they may be shouting, "You're stealing my idea!" but I'm going to say it anyway: I think Pittsburgh should RFP itself to the world. We are a place that any companies whether they're here, anywhere in the world, you need to be here, to access the assets that we have from a value proposition. So in my opinion, you turn that on its head and you stop chasing companies, companies chase us. And I don't know if that's a moonshot idea, but I think about it.
Bonk: Can you give me three practical ideas that move the ball forward for Pittsburgh in the next three decades?
Link: We need clean air. That's outside of a lot of the work that I do, but we've got to take it seriously. We have to continue to hammer at that. Pittsburgh as a place of choice globally, it has to be that we need to be competitive in that environmental arena, as you know, from a quality of life and quality of health perspective.
Anybody who routinely has to get back and forth from Oakland, the central business district, and the airport wishes there was a better connection. Wouldn't it be great if you could jump on some sort of a rail system that shot out there?
Also, think it's going to take not just want and hope but very hard work to ensure intentional investment in things like affordable housing and wealth creation. How do we invest in our infrastructure so that all of our communities are connected, in workforce programs in not just our research universities, but in all of our schools and colleges?
How do we create level playing fields so that no matter where you are in our communities, you are being trained for the jobs of the future?
We need to have a city where no matter who you are and where you're coming from, you have an opportunity to participate in and be a success.
Bonk: It has a moral dimension, but also a self-interest dimension. We can't reach our potential or our peak unless people have an opportunity.
Link: I might put a little differently, but I do think you've got to have the most robust workforce possible. Everybody needs to be participating in an environment where that workforce can be developed. We've got to got to find ways to have everybody participating.
Bonk: If everyone becomes a wealth creator, the aggregate wealth of the community becomes greater.
Link: You want to be able to walk into every community in our region and have a sense that they feel that these communities are participating and have an opportunity, have a future. We need to change that so by 2050, it's a different conversation, a different narrative.