Pittsburgh Business Show Ready to Launch Second Year
Q&A with President and Owner Linda Jo Thornberg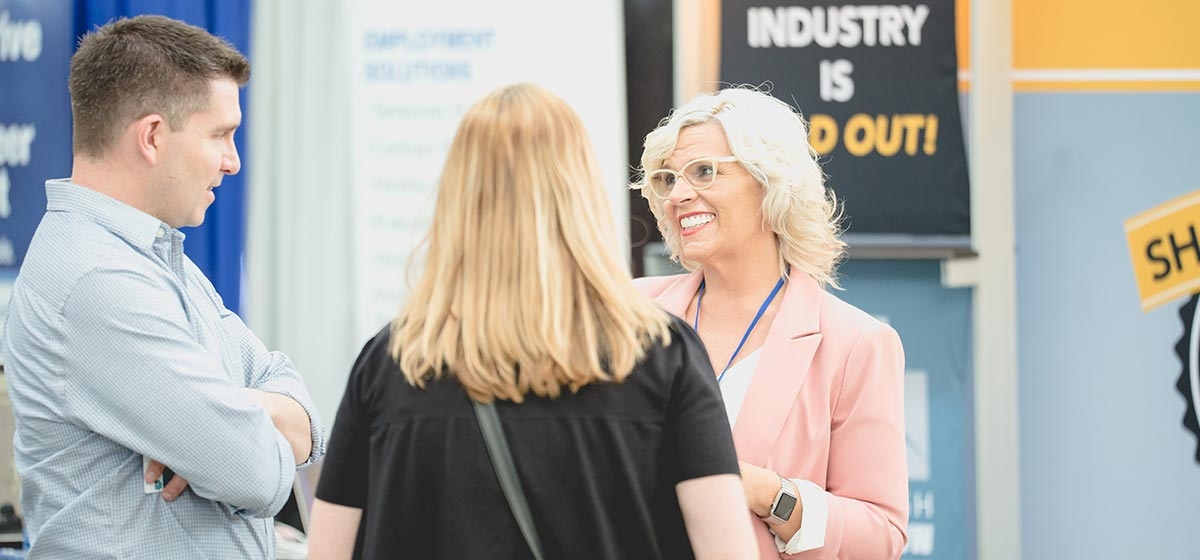 April 9, 2018
Last year, Linda Jo Thornberg created the Pittsburgh Business Show with notable success, attracting 157 exhibiting business and 2,800 attendees. Prior to this year's show, April 25 and 26 at the David L. Lawrence Convention Center, we asked her how she got the show started and what to expect in its second iteration.

Q. How did you get the idea to start the show?
A. My husband and I own Higher Images—a digital marketing and advertising agency, and we do a lot of networking in the area. We felt that everyone was working in their business and not on their business. That they often don't have time to get education or learn new things or the services that are offered. We're so used to taking care of everything ourselves. We work with a lot of different companies, and we were connecting people anyway. So why not connect them in a bigger way? We just really wanted to bring everyone in the Pittsburgh area together in one room.
Q. What's involved in starting something like this?
A. A lot of research. We travelled to different cities that were doing this, and we put a Pittsburgh spin on it. In Pittsburgh, more than anywhere else, business is about relationships that you build and the partnerships you create. My background was in corporate retail and management, and I'd put on hundreds of bridal shows. So I took that experience and tailored it to business. I also have background in marketing, and with a lot of events, people don't know about them. So I took both backgrounds and meshed them together. My husband Bryan helped me tremendously.
Q. What's going on at this year's show and why should people attend?
A. We have 30 different speakers—Darieth Chisolm is the keynote. There's a listing of all events at pittsburghbusinessshow.com. You can learn about how to buy or sell a business, hear from personal leadership coaches, or take continuing education classes in human resources. And most small business owners aren't caught up in all the new HR laws.
But the main thing is connecting with other business and learning from other business owners—getting educated and finding resources. We expect to have thousands of representatives from business, and most of the attendees last year were business owners.
We'll also have our variation on Shark Tank, which we're calling the Pittsburgh Business Pitch. We'll have 12 business concepts or startups presenting their cases, and then the community and show attendees will all vote and choose the winner. And we have businesses which will help them with consulting and services. Finally, there's the Business Networking Café, where people can come and network all day long.
Q. How much does it cost?
A. It's $79 for the two days, but if you go to this site, you'll save $59 off of your registration, and your $20 purchase will be donated to Junior Achievement of Western Pa.