Pittsburgh Air Pollution Report: Particulates Drop, Ozone Rises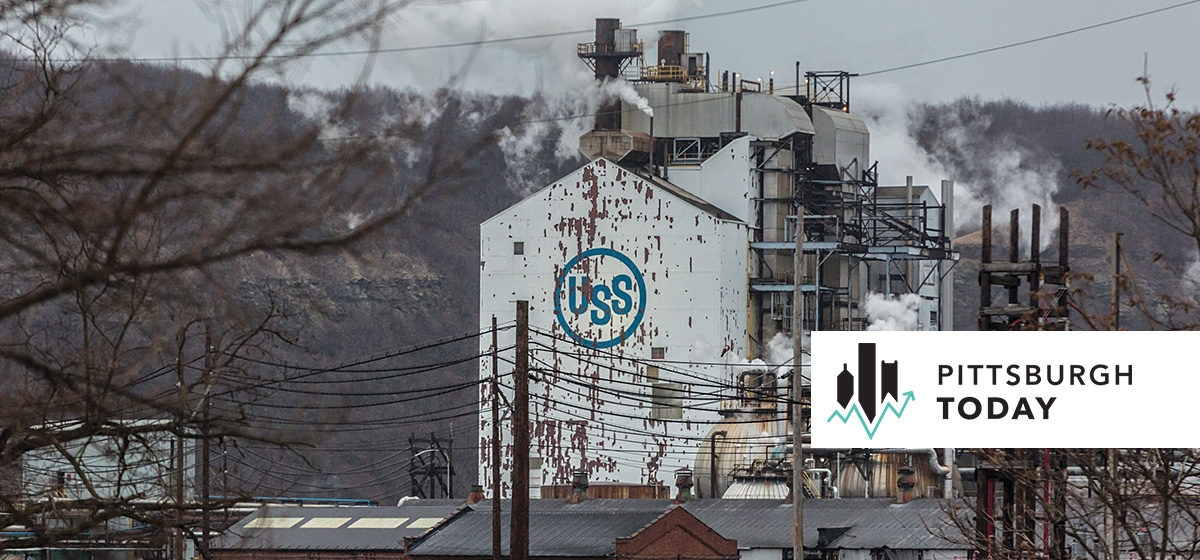 June 5, 2019
Levels of fine particulate air pollution, long an issue in southwestern Pennsylvania, fell in 2018, while ground-level ozone, whose concentrations had been waning in recent years, ticked upward amid concerns that natural gas drilling may be contributing to the rise.

Fine particulates, also know as PM2.5, are microscopic airborne particles that can penetrate deep into the lungs and enter the bloodstream. PM2.5 is one of the most dangerous, widespread air pollutants. It has been linked by medical research to heart attack, stroke and respiratory disease.
The average concentration of PM2.5 dropped from 13.4 micrograms per cubic meter of air in 2017 to 11.5 last year in the seven-county Pittsburgh Metropolitan Statistical Area, according to U.S. Environmental Protection Agency data. The decline brought levels to below the federal health-based standard of 12 micrograms per cubic meter.
Despite improvement, fine particulate pollution is still higher in southwestern Pennsylvania than in most other regions in the United States. Only Detroit had higher levels than the Pittsburgh MSA in 2018 among the 16 regions benchmarked by Pittsburgh Today.
Carrot and stick
Annual PM2.5 scores are based on the highest average level reported in the region, which usually is recorded at Liberty, a tiny borough downwind of the U.S. Steel Clairton coke plant nestled in Allegheny County's Monongahela River valley. Large fossil fuel burning industrial plants, such as the coke works, are prolific emitters of the pollutants that form PM2.5.
Allegheny County officials say stricter local enforcement played a key role in reducing the PM2.5 measured in Liberty, including a $1 million fine the county Health Department ordered U.S. Steel to pay last year for air quality violations at its Clairton plant. "We believe there is better compliance, primarily at the coke plant," said Jayme Graham, Air Quality Program chief. "That led to the improvement and we have every expectation that improvements will continue."
A fire dealt the coke plant a setback in December when it crippled air pollution controls, leading the county to issue a local health alerts for high concentrations of sulfur dioxide in the air.
Changing trends
Ground-level ozone pollution rose slightly last year to 0.074 parts per million compared to the .072 eight-hour annual average recorded on 2017, EPA data suggest. Still, last year's average is 16 percent lower than the concentrations measured in 2000. And 2018 levels in the Pittsburgh MSA were below the average among Pittsburgh Today benchmark regions.
Ozone can travel hundreds of miles and, when breathed, harms lung tissue, reduces lung function and aggravates bronchitis, emphysema and asthma. The gas is caused by a reaction of sunlight and heat and the vapors emitted when fossil fuel is burned. Among the biggest contributors of the pollutant are mobile sources, such as cars and buses, and large industrial works, such as coal-fired power plants. And weather is particularly influential, with higher levels seen during hot summer days.
Recently, Allegheny County health officials have noticed curious trends they say suggest that heat-trapping methane escaping from unconventional natural gas wells and drilling operations may be contributing to rising ozone levels in some parts of the county. "We have an issue in western Pennsylvania that hasn't been well investigated," said James Kelly, the county health department's deputy director in charge of its Bureau of Environmental Health. "EPA doesn't really consider methane a precursor for ozone. However, science will tell you otherwise. While methane doesn't directly convert to ozone, its persistence in areas over a number of years allows it to break down to components that do contribute to ozone."
For decades, the air monitor in South Fayette reported some of the cleanest air in the county. And for good reason: it is upwind from and less affected by major ozone-producing sources, such as the dense traffic in and around the City of Pittsburgh. But ozone levels have risen there since 2013. And in 2017, the South Fayette had the highest eight-hour ozone reading in the county, including in places downwind from the city and large industrial plants. South Fayette is downwind of Washington County, where the density of hydrofractured natural gas wells is among the highest in Pennsylvania.
At the moment, officials lack the data to determine with certainty whether and to what degree fracking is contributing to ozone pollution. "We can say for sure what impact our traffic has on ozone in Allegheny County," Kelly said. "We can tell what the impact of power plants are on the ozone. We can't say that for unconventional gas wells. The models aren't equipped to determine the lifetime of that methane in the atmosphere, how it breaks down into components that can create ozone or the heat-trapping capability of methane. So, we can't say for sure what the impact is. It's a planning challenge for the future."