Paul Kengor, Q&A
The Pittsburgher leading the American Spectator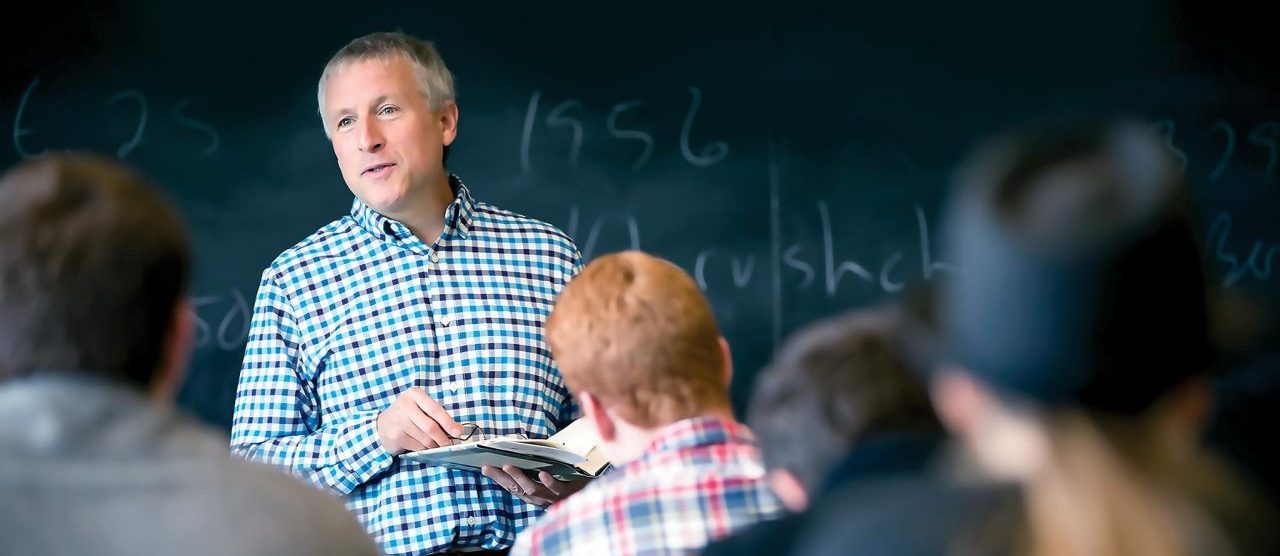 May 24, 2023
A Pittsburgh native who grew up in Butler and then earned political science and Ph.D. degrees from Pitt, Paul Kengor, 56, is a professor of political science at Grove City College. Upon taking over in October as only the second editor since The American Spectator was founded on the campus of Indiana University in Bloomington, Indiana in 1967, we asked him what he expects and intends during his tenure running the conservative publication.


Q:How did you get to the point of following founder R. Emmett "Bob" Tyrrell, Jr. as the second editor-in-chief of The American Spectator? And how would you describe the magazine?
A: It has been a magazine of not just politics and ideology but of culture, going back to 1967 when Bob Tyrrell founded it on the campus of Indiana University. I'm the editor and will replace Bob as editor-in-chief, and he will become editor emeritus. It's kind of akin to William F. Buckley, Jr. founding National Review, a decade earlier in 1955, and then picking Rich Lowry four decades later to replace him. Only two editors there as well. It is an honor. I was reading this magazine in the 1980s when I was editorial page editor at The Pitt News.
I'd been writing for the magazine, going back to the early 2000s, and have had a weekly column for at least a decade. And I've been a senior editor for about 10 years. Part of it is, Bob and I were very simpatico — we think alike, and we have similar personalities and senses of humor. We get along very well. Also, I've been writing the history of The American Spectator for about the last three years, and Bob had started calling me "our Tacitus" and the magazine's "court historian." Thus, other than Bob and Wlady Pleszczynski, who has been there for over 40 years, no one knows as much about the magazine as I do.
I love the magazine. I've loved it since college; so many of my columnists at The Pitt News read The American Spectator — Mario Oliverio, Jacinta Dvorak, Lou Grieco, and others. In those days, the popular writers were guys like P.J. O'Rourke, Andrew Ferguson, Malcolm Gladwell. So many young writers got started there. Bill McGurn of the Wall Street Journal started there, as did George Will, Bill Kristol, Greg Gutfeld, George Neumayr, Byron York; I could go on and on.
The magazine was always really funny and witty — very irreverent — and yet, also thoughtful and substantive. On the one hand, you'd have P.J. O'Rourke calling for a "new McCarthyism" — in a tongue-in-cheek way — and at the same time you'd have cover stories by great writers like Malcolm Muggeridge, Tom Wolfe, Paul Johnson, Thomas Sowell, Walter Williams. And they often got articles from people like Richard Nixon and Henry Kissinger. The writing was so good — widely viewed by all sides as some of the best political-cultural writing out there from the right or the left. In those earlier days, there were two main conservative publications — National Review and The American Spectator, and for younger people, The American Spectator was it. It was cool. In my time growing up in the late '80s, the magazine made it cool to be a conservative.
I want to bring that continuity, to attract thoughtful, high-quality thinkers and writers. And I want the magazine to remain funny, witty and irreverent. The magazine always excelled in having fun with public figures, even poking fun at them in a way that wasn't too cruel. We had a huge number of liberal subscribers to the magazine, and they'd often write for the magazine. The annual Christmas issue always had a recommended list of books from a variety of people, like Mario Cuomo, Jesse Jackson, Norman Mailer, George McGovern, Christopher Hitchens, and all sorts of well-known liberals. Bob Tyrrell got in touch with these people, asking them for their favorite Christmas book lists. They happily sent them in. You don't see that anymore, in this time of toxic political divisions where everybody seems to hate each other, and you can't put conservatives and liberals in the same room together.
Q:Does America still have a healthy marketplace of ideas?
A: That's something that concerns me. We do need a healthy marketplace of ideas, and I hope to provide that. Yesterday I got an email from a conservative editor who didn't like something one of our columnists wrote. He thought it was insulting toward another prominent conservative, which it was. I wrote back saying, "Listen, sorry, but we have free speech here." We are so sick of the cancel culture — the intolerance. We really want free speech. We have no problem with people taking shots at one another. If someone wants to call someone an egghead, go ahead. What's wrong with that? I've been called an egghead! I think that's funny. People are such crybabies.
Something Bob and Wlady both often say to me is that people don't have a sense of humor anymore. The two sides can't laugh at each other and have fun. Everyone is at each other's throats. We want to go back to having fun. For us, it's a matter of courageously and fearlessly pushing forward with that. And when people complain about that, we just have to say, "Too bad; lighten up."
Q:Are conservative thinkers and writers an endangered species today?

A: No, I don't think so at all. In the 1980s, there were two or three main or dominant conservative publications: National Review, The American Spectator, and maybe Human Events would be third. By the 1990s, our print circulation at Spectator was 330,000. National Review never got close to even half that (I believe). Today, with online, there's just a whole bunch of conservative publications and writers — more than I can name. In the 1980s, there wasn't even conservative talk radio. There's a lot more competition today. And, there's also a lot of poor journalism out there today. And a lot of the writing is not all that great.
Q:What does conservatism stand for in America today? Is former President Trump a conservative?

A: We're constantly getting heat about Donald Trump. We get attacked by pro- and anti-Trumpers. There is this kind of political-ideological rigidity on the right and the left. Someone will go to the website and not like a piece by somebody that is either pro-Trump or anti-Trump and they cancel their subscription. It drives me crazy. Often the people doing that are the same people who claim they want free speech and a vigorous marketplace of ideas.

We let our writers battle it out. We try not to impose our personal views, mine or Bob Tyrrell's or Wlady's. The magazine has always been that way. In one of our 1991 issues, David Frum, a passionate anti-Trumper now, who began as a writer at The American Spectator, did a bold cover story for us on Pat Buchanan, titled, "The Conservative Bully Boy." The cartoon on the cover had Buchanan dressed up as a biker in a leather jacket throwing a beer can, and looking on in horror were William F. Buckley, Jr. and George Will in hilarious caricatures. That piece led to six months of heated letters to the editor, including Robert Novak defending his old friend Buchanan. But we let them go at it. And we want to do that to this day. But again, people are so rigid today. The moment they find one thing on the page they disagree with, they want to cancel the author or the whole magazine. But where are you going to find the perfect publication that agrees with you on everything? You can't run a magazine that way.

With all that said, there is a proper understanding of conservatism — based on the ideas of Buckley, Ronald Reagan, Russell Kirk and Edmund Burke, among others. We are unfortunately in an era — in part because of Donald Trump — where a lot of people, including self-identified conservatives, don't have a proper understanding of conservatism. I teach a course on conservatism at Grove City College. I've studied it carefully. We at The American Spectator want to get people back to a good understanding of conservatism. In the Trump era, it has been muddied even more. What is it? Well, conservatives believe in the time-tested values and ideas that have served the country, culture, and Western civilization for hundreds, if not thousands, of years. Today, those ideas and values are being redefined and contested unlike ever before. But in truth, immutable truths are just that — immutable. You don't mess with them. You don't change what shouldn't be changed. When you do, you lose what Kirk and others described as "ordered liberty," which is essential to a properly self-governing nation and culture. That's the essence of conservatism, but it's getting more and more difficult to teach that. We teach it at Grove City College. But we also want to teach it at The American Spectator.
Q:Are you optimistic about the future of conservatism in this country?

A: I'm pessimistic about just about everything in this country, frankly — the country and the culture. Ronald Reagan had a very optimistic outlook. I don't share it. I think the country has really broken away completely from the idea of time-tested absolutes based on biblical and natural law — ideas like ordered liberty. We are in an American culture today where people are redefining everything from marriage to their own gender. It's becoming a mess. I lecture on socialism, conservatism and progressivism. If you ask 10 different people how they would define their own ideologies, you'll get 10 different answers. It's what Pope Benedict had called the "dictatorship of relativism." He nailed it. That's what the entire West is living under in the 2020s.

People are always clamoring for civility and dialogue — free speech, diversity, and a discussion of ideas. And yet, so often when you start the dialogue, people get offended and want to shut you down because they disagree. It's complete nonsense and idiocy, and they don't even realize they're doing it. They're screaming at you about diversity and tolerance while trying to silence you. Accusing you of hate when you're not even angry and the hate is oozing out of them. Real tolerance is about tolerating things and people you disagree with. It's no sign of tolerance to "tolerate" only what you approve of. That's stupid.

At The American Spectator, we like to have fun and laugh while we engage in a spirited exchange of ideas. We want to be able to go at it during the day, with ideological friends and foes alike, and then in the evening have a beer together and agree to peacefully coexist, rather than demanding that people be fired.