Parks for the Future
The new Allegheny County Parks Foundation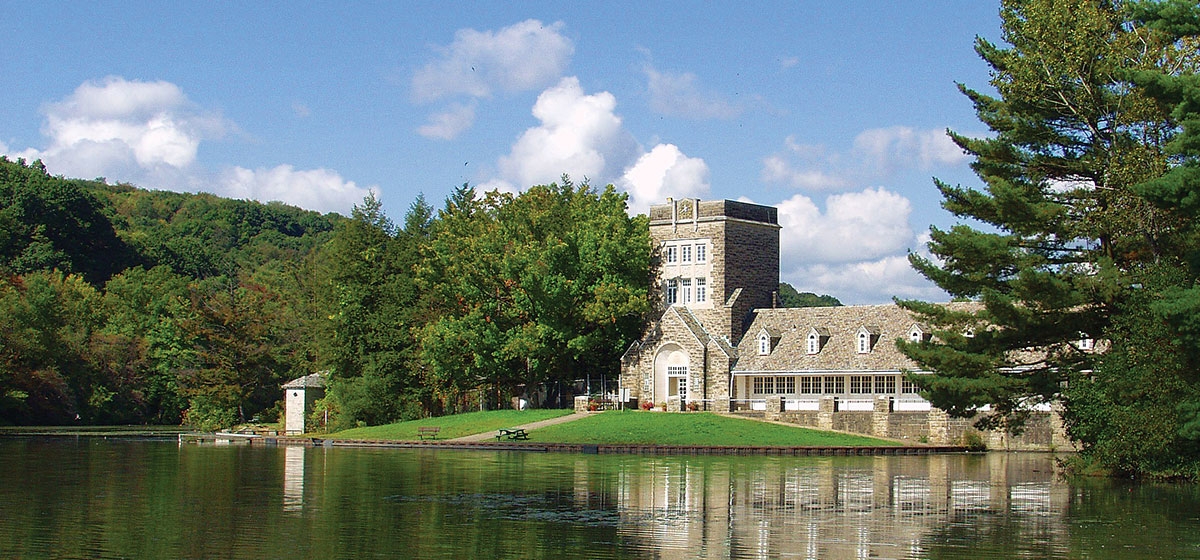 May 20, 2010
When I was growing up in Pittsburgh, Allegheny County's parks were special places to me. I learned to ski at Boyce Park, and my family had fall picnics at Hartwood Acres. As an adult, I've explored them in different ways—mountain biking, rollerblading and going to concerts. And since November, when I became executive director of the new Allegheny County Parks Foundation, I've been learning them better still through "insider" tours, reading their histories, and simply asking people what the parks mean to them.

The parks, of course, mean different things to different people. Boomers remember the massive county fair at South Park at the end of summer. Others recall the 1936 Labor Day rally of 150,000 United Mine Workers at South Park. Many remember family outings to fish, canoe, and celebrate birthdays, reunions, weddings, and company outings at one of the parks' pavilions.
The oldest parks, North Park and South Park, were developed in the 1920s, serving as a respite for industrial workers and offering activities such as bathing pools and golf courses. With the development of the suburbs, the parks became the back yards of adjacent communities, connecting neighborhoods to parks. And as the decades passed, the parks system grew.
Now, Allegheny County has one of America's most comprehensive parks systems, with 12,000 acres and nine parks: North, South, Settler's Cabin, Boyce, Round Hill, White Oak, Deer Lakes, Harrison Hills and Hartwood.
The parks get tremendous use, but, unfortunately, our tax base alone can no longer do what's necessary to maintain, preserve and restore them at the level they need for long-term sustainability.
Seeing this, Allegheny County Executive Dan Onorato created the nonprofit Parks Foundation and seeded the foundation with $1 million. We have a very strong board, led by U.S. Steel CEO John Surma, and our charge is to mobilize volunteers, attract funding, and identify and implement projects and programs. It's a formula that has succeeded in New York City's Central Park and here in the City of Pittsburgh, with the Pittsburgh Parks Conservancy.
We're just getting started, and our early projects include developing trails and improving their safety to improve the connections between the parks and existing trail systems within the county. "Friends of the Park" volunteers in each park will provide project and program input, and we're working closely with the county parks and public works departments to chart our course.
Seeing Buffalo roam at South Park and taking in vistas of the Allegheny River from Harrison Hills Park—these treasures are part of what give us our extraordinary quality of life in western Pennsylvania.
My family has lived in Pittsburgh for more than 240 years, and I feel very fortunate to be involved in this effort. Our goal and our opportunity is to assure that the parks we have inherited are passed on to future generations in better shape than when we received them.