Our Glacial Heritage—Moraine State Park
Photo courtesy of Western Pennsylvania Conservancy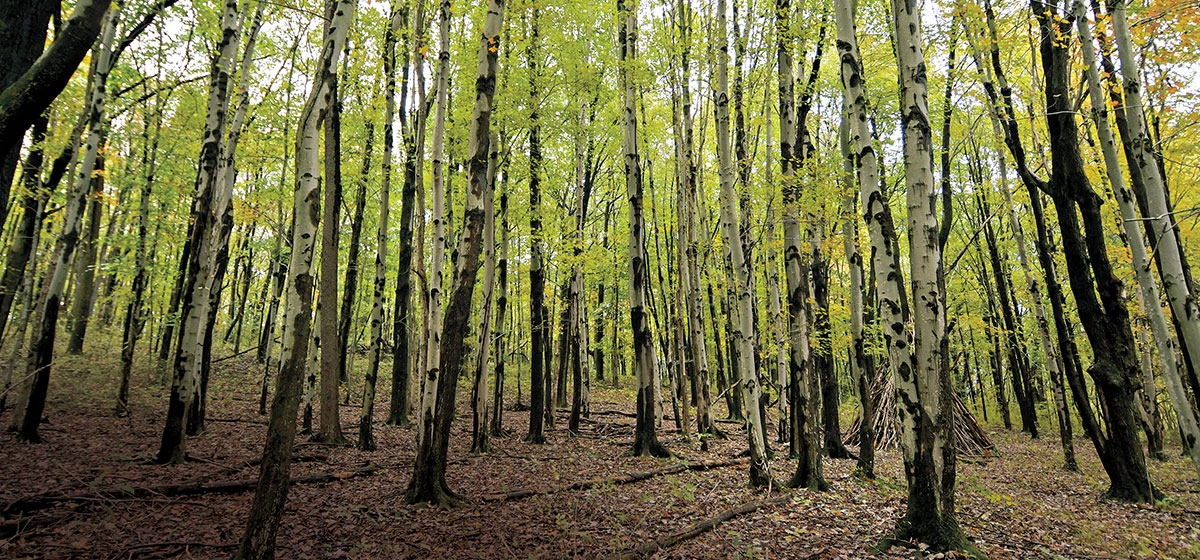 September 17, 2019
One of the largest and most popular parks in Pennsylvania is Moraine State Park in Butler County, an easy drive north of Pittsburgh. The park offers 28 miles of trails, boating, swimming, fishing, ice-fishing, hunting, horseback riding, cycling and educational programs. Overnight accommodations include both campsites and lakeside cabins.

The story of the park begins 23,000 years ago at the end of the Wisconsin glaciation. The continental ice sheet, a mile thick in some places, had finished its process of grinding and scraping its way south from Canada and into Northwestern Pennsylvania. It ended near the location of the park, where it left a mass of material called terminal moraine. This ice-sheet-deposited moraine is composed of stones, gravel, sand and clay. The gently rolling hills of the landscape are a result of these materials.
Frank W. Preston, a geologist and conservationist who developed the vision for the park, studied the landscape and determined that at the end of the glaciation a huge lake had formed as ice dammed the meltwaters from the retreating glacier. Creating the 3,200-acre Lake Arthur as a smaller re-creation of this glacial lake, along with protection of the surrounding land as a park, was his idea. He named the lake for Pittsburgh attorney and conservationist Edmund Watts Arthur.
Preston's environmental passion led him to join the board of the Western Pennsylvania Conservancy, and he encouraged the Conservancy to acquire the valley and work with the state to create a park. Preston donated the first land in 1951. The Conservancy acquired more lands and then transferred those to the state in 1966. An impoundment was created and the park opened to visitors in May 1970.
To learn more, search the Department of Conservation and Natural Resources website at dcnr.pa.gov/StateParks.