Touring the Finger Lakes of New York
Take a summer trip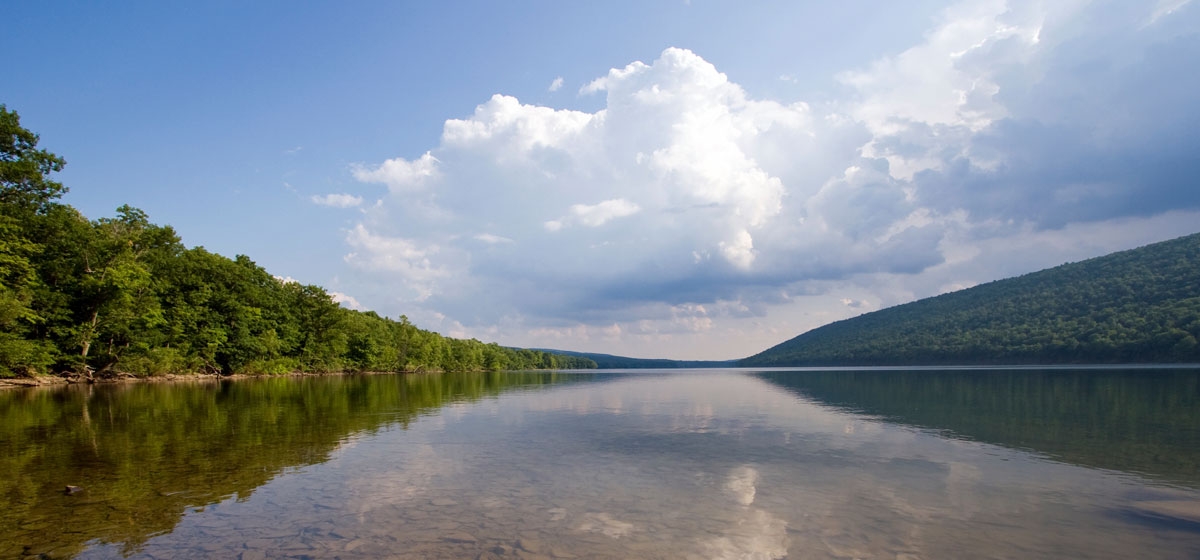 May 20, 2009
New York's Finger Lakes region looks at first glance like a slice of Americana: small towns, white clapboard and main streets. Almost 200 years ago, however, upstate New York was a hotbed of social experimentation and religious reform.
---
---
Residents grappled with the sudden transformation of their farming communities by the commercial success sparked by the 1825 completion of the Erie Canal.
The Burned Over District, as the area came to be called, was the birthplace of Mormonism and a center for Methodist evangelicalism.
In communities such as the Oneida Colony, people participated in complex marriages and polygamy. In short, while California may claim to be the capital of all things hip and trendy, the Finger Lakes region is the birthplace of American counterculture.
My first stop was Geneva, N.Y., a five-hour drive from Pittsburgh, where the passing scenery included stunning views of Lake Erie, animal refuges and acres of vineyards. I spent my first night in Belhurst Castle on the shores of Seneca Lake.
The second floor chamber, with its gas fireplace, turret, raised bed and delicate stained glass windows conjured Henry the Eighth. But this is suffragette country—Seneca Falls is right down the road and nearby Hobart and William Smith Colleges graduated the nation's first woman doctor in 1849—so I worried more about being haunted by Bloody Mary's ghost.
The castle's history belongs to one Mrs. Carrie M. Young Harron, who, after spurning her husband for a swarthy sea captain, built herself a four-story mansion for which she imported all construction materials from cities she had visited. As I said, women rule in this region, and people accepted her seemingly unladylike behavior as progress.
Belhurst includes a newly added Inn with several more modern rooms, and an off-site White Springs Hotel two miles down the road. The romantic interior has extraordinary 19th-century artwork and beamed cathedral ceilings. The feel is European, including a suit of armor on the steps near the brightly colored mosaic-tiled fireplace. The reception staff, while pleasant, maintain a certain corporate attitude that doesn't quite match the historical atmosphere.
There are two restaurants. The more formal Edgar's has loads of dark mahogany and small cozy bay windows with views of Lake Seneca. The more casual Stonecutter's Lounge offers a slightly outdated sports bar menu: Monte Carlo and Reuben sandwiches and fried pickles, but the homemade gigantic chocolate cake—large enough for seven or eight—was a delectable surprise, as was the Adirondack-style fire pit on the outdoor patio where we sat after dinner. (The staff offered blankets when the night got chilly.)
Down the road is Geneva on the Lake, a Venetian-style villa that was once a private home, later transformed into a monastery, and is now a grand hotel and award-winning restaurant where every room is decorated with Stickley furniture, marble fireplaces and Italianate tapestries. Each suite includes a fully equipped kitchen. Boat rentals, as well as boat tours, are offered in the summer months, and the entire feel is European, as if stepping into a different more graceful century. The gardens are Borghese-style terra-cotta masterpieces, complete with a 70-foot swimming pool, and the grounds and al fresco dining area have an elegance that few hotels can brag about.
The wineries in the area are grouped according to the lakes they are near: Canandaigua, Cayuga, Keuka, and Seneca, and they offer a variety of activities in every season including group tours with limousines shuttling you to and from your hotel. Local produce is paired with local wines, and at autumn barbecues, each winery offers its own dish with competing barbecue sauce. It's surprising how much wine is produced here. Canandaigua Wine Company is one of the largest producers (by volume) of wine in the world. This includes a number of kosher wines. The best known, and certainly the sweetest, is the five million gallons of Manischewitz that are bottled there every year.
Canandaigua is a place where I wanted to spend more time. The B&B's there look cozy and interesting. First on my list would be the Inn on Main—The Alfred Morris Gifford House, an 1840's B&B where the breakfasts are said to rival anything in Napa Valley. Heading north, I drove through Seneca Village, home to the 1848 Seneca Falls Convention, where early feminist leaders organized the first women's-rights convention, also attended by former slave and abolitionist Frederick Douglass. At the same time, Amelia Bloomer was moving forward in fashion, reforming women's dress with a new piece she called "the Lily" but which everyone later called "bloomers." A woman seen wearing them was automatically labeled a "free-thinker" and hopefully someone to admire.
The Harriet Tubman House in nearby Auburn includes the house in which the former slave lived as a free woman. It was purchased from William Seward, even though the transaction was still illegal—an African-American woman could not buy property. Tubman and Seward were friends and neighbors, and down the street is the Seward Home and Museum, where Seward and his wife harbored fugitive slaves as part of the Underground Railroad.
A one-time rival of Abraham Lincoln for the Republican Presidential ticket, Seward was best known as the Secretary of State who encouraged the purchase of Alaska from Russia for about 2 cents per acre. The 17-room house is a treasure of artifacts, including nearly 200 numbered portraits of the era's leading political figures. Seward numbered them to remember who they were and when he had met them. Family members owned the house until the middle of the last century, when it became a museum. Seward's relatives, like the man himself, were pack rats: they saved everything. On the night Lincoln was assassinated, for example, a co-conspirator of John Wilkes Booth tried to kill Seward. Seward survived and later bagged and labeled his bloody sheets, which make for strange, albeit intriguing, artifacts.
Auburn is also the birthplace of "talking film." Theodore Case, who lived in the mansion that is now The Cayuga Museum of History and Art, created a laboratory in his greenhouse, where in 1923 he developed the first successful system of recording sound on film. His slogan for the new sound system was "it speaks for itself," and it debuted in a short film of Charles Lindbergh's transatlantic flight.
Where else to go depends, of course, on your tastes. There's Watkins Glen, with its full schedule of auto racing and the Finger Lakes Wine Festival held July 17–19 at the raceway. There are the mainstay cities of Ithaca and Syracuse, and quaint small towns along the lakes. Particularly noteworthy among these is Skaneateles, at the northern end of the eponymous lake. Full of interesting boutiques and taverns, it's a nice stop, especially during the Skaneateles Festival, a music festival Aug. 12–Sept. 5.
My last stop was Corning, with two museums that are worth a visit. The first is the Rockwell Museum of Western Art, which opened in 1976 in the former family department store of Robert Rockwell. No relation to the Pittsburgh Rockwells, Rockwell amassed one of the county's best collections of Western and Native American art, including pieces by Russell, Remington, N.C. Wyeth, and many others.
The Corning Museum of Glass chronicles the region's glass history, including tableware, cookware and the ubiquitous Pyrex dish. Children and teens tour for free, seeing glass artists throughout the centuries, including artists working today, live glassblowing and glassblowing classes. Other demonstrations highlight light systems in lighthouses, telescopes, windshields and fiber optics. One exhibit features a fiberglass dress that drew crowds at the 1893 Chicago Exposition who were hoping that the dress would be see-through. It wasn't.