My Flawed Church: A Treasure in an Earthen Vessel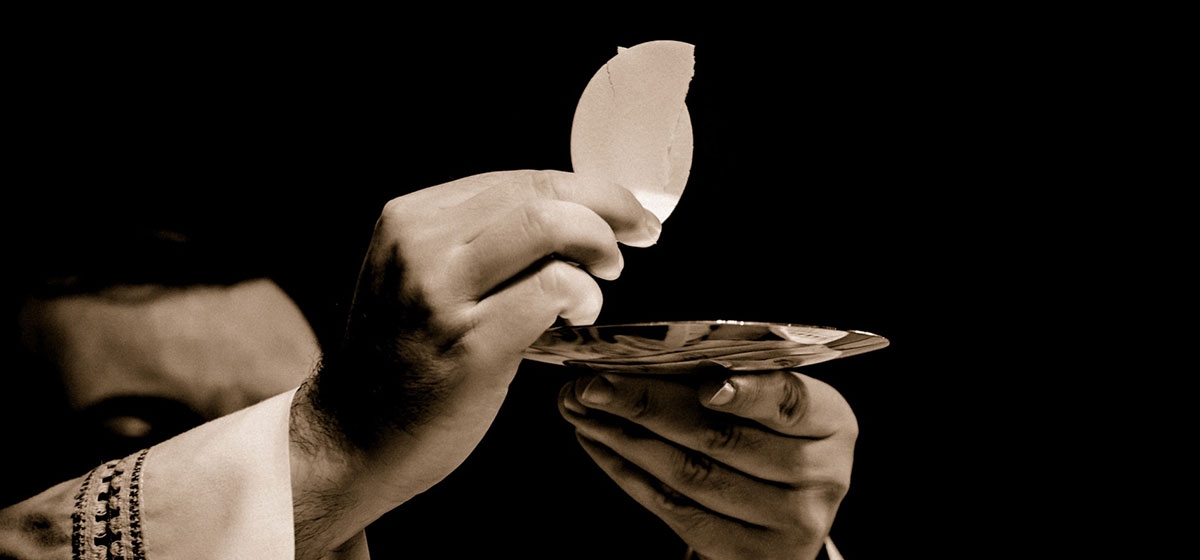 November 13, 2019
Pittsburgh Catholics have had a really tough year. Changing the parish configurations of churches around the city at the same time we Catholics were dealing with the painful grand jury report was one crisis too many.

Our home parishes were shuffled, our beloved priests reassigned, Sunday Mass schedules upended. Meetings and activities took place to ease the transition, but parishioners found little or no ease. At one such meeting, Father Bernie led a group of us from the three churches in our new grouping through a guided meditation exercise.
"You are on the banks of the Jordan River, and you are there with Jesus." Father began. "He wants you to be calm and cast your worries onto Him. Roll your worries into a ball of salt and drop them in the water. Allow them to dissolve." His words were calming and peaceful, but what dissolved in my meditation was not my worries but my image of the Catholic Church.
Since I was a little girl, the church had always been central for me, as central as the stone steeples at the heart of every Medieval village. My Catholic grade school was my beginning, and it wasn't always happy, but it was mostly so. Who can honestly say all of their school years were happy, or that they never had a teacher who frightened them? I had a second grade teacher once who told me to stand in front of the room and do what she caught me doing—sucking my thumb. I stood there for what seemed like hours just sobbing my little heart out, but I never put my thumb in my mouth. That nun was rare compared to others like Sister Fides who taught every lesson with a story and was a model for my own career as a teacher. Sister Evelyn, Sister Carolyn, Sister Fabian, Father Richard, Brother William, Father Alphonsus—these good people made up my Catholic Church.
Grade school was filled with pageants and Holy Days, Pagan babies, communion breakfasts and stories of the saints. The saints were like superheroes to me. They could fend off lions, speak truth to power, and die for their faith without uttering a moan. We honored them. Mostly we honored Christ and His Mother. Sometimes we carried gladiolas in procession to honor the Sacred Heart of Jesus or Christ the King; other times we wore our best clothes and crowned His Mother with flowers. In May, each classroom competed to create the best May altar to Mary, and one lucky girl would be May queen. It was a sweet and beautiful ceremony, fragrant with the scent of lilacs and lilies of the valley carried to school in damp paper towels and waxed paper. "O Mary, we crown thee with blossoms today," we sang. It was wonderful to be part of a church with such beautiful traditions!
I am always shocked when some adults talk about learning guilt or shame as a Catholic. I remember hearing that we were lucky and blessed, and I believed it. I felt it.
On First Fridays we went to Mass as a class and were allowed to eat our breakfasts of glazed donuts and orange drink in class because we had fasted before Communion. And First Communion was a wonderful celebration that brought the entire family together, first for church and then for a party. I felt so holy as I stood in my white dress and veil in the backyard of my North Side home. In the black and white photo of the occasion, I have my hands folded as I squint into the sun. I looked like an angel standing in front of the garbage cans in the yard. Who takes pictures of little girls dressed in white standing in front of garbage cans?
The church and the saints influenced my imagination and play time as well as my state of grace. My younger cousin and I once decided to pretend we were virgins—a word you hear a lot in the church. We dressed up in my grandmother's flowy nightgowns and draped scarves over our hair; we thought virgin meant a woman who wears a veil. As I went through my education I learned what a virgin was—and was encouraged to remain one.
I also learned about the Church's conquest of the world. I thought of Charlemagne, who was crowned Emperor of the Holy Roman Empire on Christmas Day, 800 A.D. Funny how some facts stick. The history of those times fascinated me and every stained glass window told the stories. The Church was my world back then. The sins of the church like the Crusades and the Inquisition were glossed over but not ignored. The two greatest villains of history, according to my teachers, were Martin Luther and Henry VIII. They turned their backs on the church and took so many believers with them. Since then I have come to see, especially Martin Luther as the brave and holy man that he was. What courage it must have taken for him to stand up against the known world and blow the whistle on the rot he could see from within the church! He wasn't presented to us in that way back then.
The cancer within the church now—of child abuse by priests—is slowly being excised, and the process is painful in the extreme. People say to me, "How can you be a part of a church where this was allowed to happen?" I imagine if abuse were my experience, I'd have a different response. But my experiences were real too. The wonderful priests and nuns who made up my experience are just as real as the ones who abused their positions.
I feel such a profound sadness over today's sins as the church grapples with the grave mistakes of the past and attitudes of the present. From my first communion till now it is Christ and the Eucharist that keep Catholics like me coming back. I remember one Holy Thursday Mass when I was 13. I find it hard to describe the sense of peace that came over me as Father Alphonsus elevated the Host and said the words. I believed with a conviction as pure as I felt my soul to be at that moment: "He is here, present in this sacrament. This is all I need."