Moby Dick Spouts at Pittsburgh Opera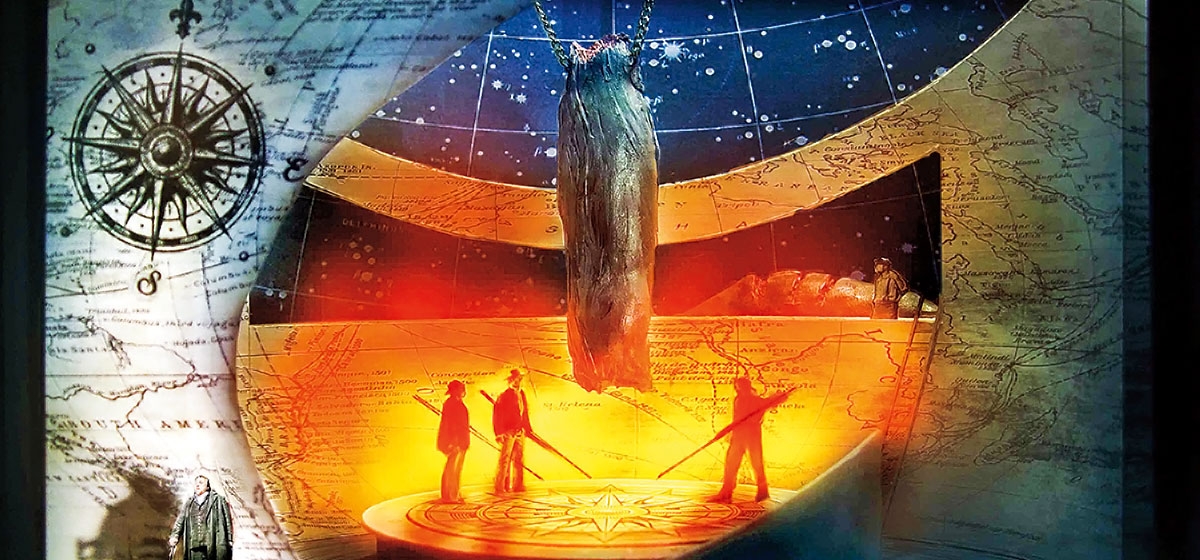 March 12, 2018
When Herman Melville's classic 1850 novel hits Pittsburgh March 17 for a four-show run at the Pittsburgh Opera, audiences will set sail with Captain Ahab on his obsessive pursuit of the infamous white whale that robbed him of his leg and, perhaps, his sanity.

The stage is Ahab's ship, the Pequod, moving through various parts of the vessel throughout the performance.
"It creates this world of the claustrophobia within the ship, but also the omnipresence of the sea," says Christopher Hahn, general director of the Pittsburgh Opera. "And what the music and opera does so fantastically is creates a vivid picture, set to sea music that is surging and seething, boiling angry and then calm—it's all very powerful."
The show is part of a co-production with the Utah Opera, where it will open prior to the set's long trek to Pittsburgh. Composed by Jake Heggie and Gene Scheer, the original 2010 production took place in Dallas, Texas.
Canadian tenor Roger Honeywell will play the role of Captain Ahab, which comes with its own peculiarity. For the duration of the almost three-hour performance, he'll wear a custom-fitted prosthetic leg, his lower leg bent backwards and out of sight. "It definitely has taken some getting used to," said Honeywell, who has been an understudy in the role previously. "They have done a magnificent job of capturing that epic saga of the original book into a three-hour piece on stage."
Moby Dick is sung in English. Tickets start at $12 ($6+ for kids 18-and-under) and are available at pittsburghopera.org.