Maecenas XXXIV Brings Contortionists to the Opera
May 12, 2018
Photos by David Bachman Photography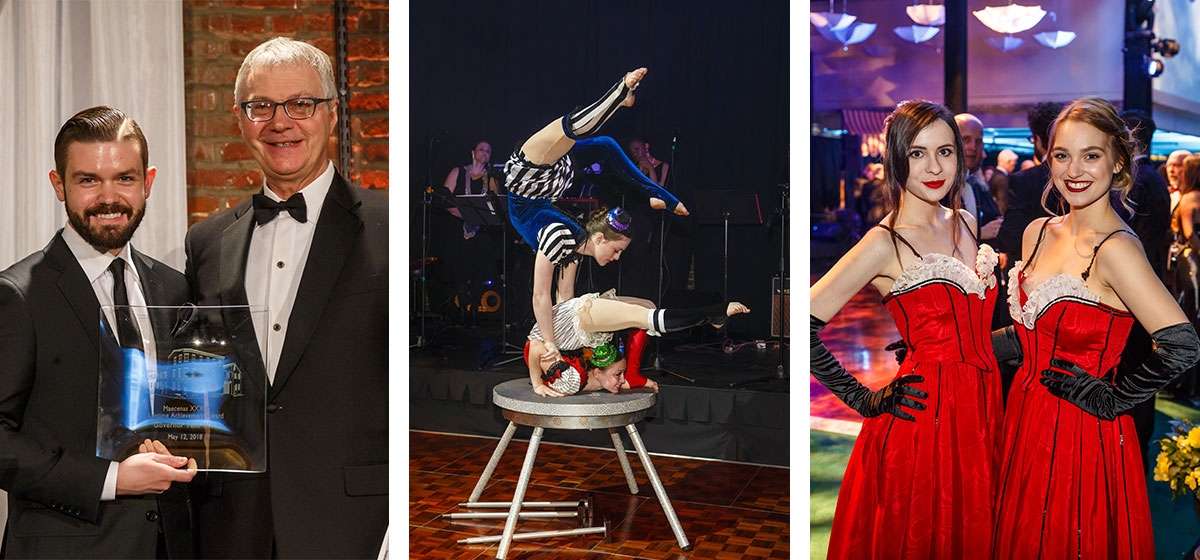 May 14, 2018
Pittsburgh's best-dressed celebrated at Pittsburgh Opera's 34th annual Maecenas Gala on May 12th in a crowd of 250. Local performing arts patrons Pat and Michele Atkins were presented with Pittsburgh Opera's Maecenas Award. Pittsburgh Opera awarded a Lifetime Achievement Award to Honorable Tom Wolf, Governor of the Commonwealth of Pennsylvania, which was accepted on his behalf by Secretary of Intergovernmental Affairs Eric Gutshall.
---
---
The Duquesne Club catered a fabulous and whimsical dinner, including deep-fried lobster on a stick, blackened Tournedos of Beef and braised short rib croquette with a mushroom demi-glace, and warm ratatouille tartelette with sofrito and roasted marble potatoes. Live entertainment included three separate performances by Pittsburgh Opera's Resident Artists, as well as The Bachelor Boys and a trio of contortionists from Dance Extensions Performing Arts Center.
Maecenas provides Pittsburgh Opera with crucial unrestricted funds that allow them to continue to produce live opera productions and educational programs which are financially accessible to all audiences while training the next generation of great American singers.