Larimer Field
Photo by Matthew T. Rader via Unsplash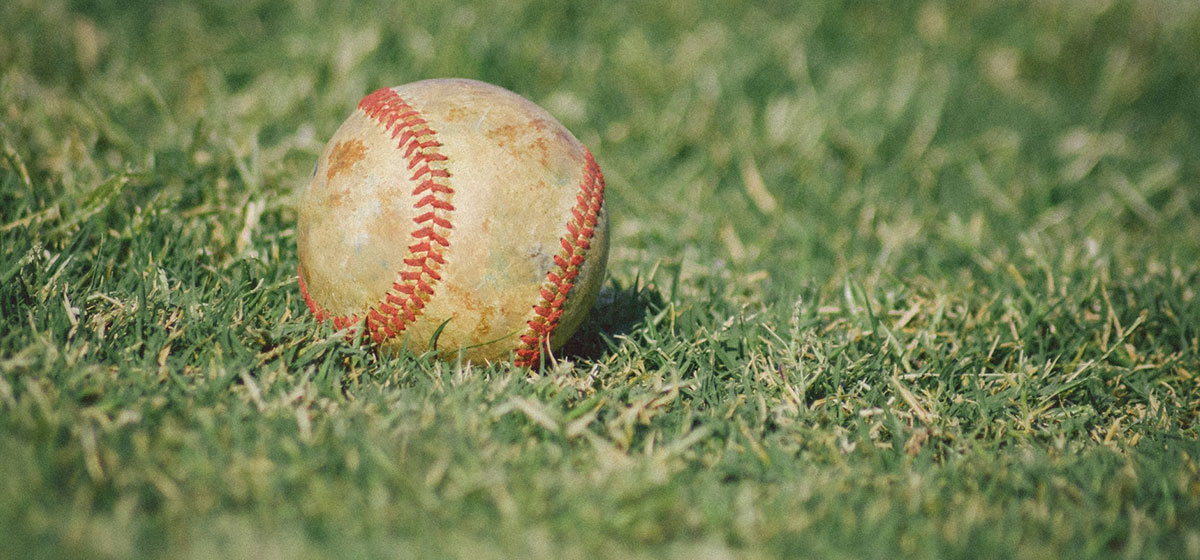 June 1, 2020
Before every game, before they hit us infield, the coaches yelled, "Line up," and both teams, twenty-eight Little Leaguers, formed a skirmish, from the plate, down the left field line until it ended at the cyclone fence on Lenora Street where the old Abruzzese who didn't speak English, and didn't know baseball, except DiMaggio, sat on their porches and watched us play.
Behind them plummeted Basa La Vallone (we called it the Hollow), then Negley Run Boulevard, separating like a DMZ the Harriet Tubman projects from Collins Avenue – the blacks from the Italians.
Slowly we combed Larimer Field –
black and hard,
rolled with oil to keep down the filth –
for rocks and broken glass
we dropped in our caps.
Come dark, after the games,
prophets gathered and smashed
Iron City quarts and sweet Tokay
poor-boys, took dope, left their needles
and rubbers in the field.
Across the avenue
listed Larimer Elementary, built in 1896,
where the black children went to school.
My sister and I attended Saints Peter and Paul,
two blocks down beside the East Liberty library.
German nuns taught there:
Sisters of Divine Providence.
Playing baseball, I wasn't made to lie or quaver. I understood the distance between bases,
mound to plate, circles and squares, a giant diamond, the long chalk line – blazing white, blazing green (though Larimer Field was a cinder). Such geometry. The glory of Old Testament, Shakespearian, binaries: fair, foul; safe, out. Beyond the infield hovered dream land:
the ball assumed, round tripper, hallucinatory, home run evanesced into ether, its occultation of the moon.
In visions, I had witnessed myself – crouched in the box, my first at-bat, in heavy flannels, number 1, eight years old, a 29 inch Adirondack in my hands – make the Sign of the Cross, swing at that first good strike, and lift it over the ancient brick wall in right, over Costa's store, Joseph Street, clear to distant Larimer Bridge, then float base to base, finally crossing home, coveting not laurels, but solitude – indemnified, debts paid, ledger spotless. There was that kind of clarity.
But I was duped, punked, down on Larimer (avenue of parables and epic falls from grace). Frank Latin pitched. I'd heard all about him:
skeletal, all the more cock-strong for it,
46 feet away, 12 years old –
freak speed coursing blue veins –
blue acne, mustache of 50 black hairs.
Everybody was afraid of him:
contorting like a headsman
into his wind-up, over the top,
thunderbolt, guillotine, devouring,
decapitating, himself as he fired –
like Juan Marichal, who would one day
lay open John Roseboro's skull
with a baseball bat.
On its axis of red seams,
the pristine white Rawlings,
whirled at my head,
faster than anything I'd ever seen –
meant to assassinate, then and there,
what I would later record:
how it all started that May night, 1962, on Larimer Field.
Latin burned three fast balls by me,
auguring every harrow to come.
The 20th Century coursed in on lightning
echoed in Allen Grasso's catcher's mitt.
Levitical Bucky Williams – plate umpire,
Negro League Star, Union millwright,
who worked with my father
on the open hearth at Edgar Thomson Steel –
threw up his fist for the third time,
keening as if from a pulpit in the voice
of Saint Benedict the Moor.
I was punched out without even cutting.
I turned to him in disbelief –
blue blouse, chest protector,
his indictor clicking the trinity of strikes,
pig iron glare through the bars of his mask.
I didn't know if I should thank him.
Wasn't someone always nattering What do you say? What do you say? After Sister Geralda beat the shit out of me exquisite fury,
I was drilled to peel off her table,
turn and say,
"Thank you, Sister."
---
Pittsburgh Quarterly is now accepting submissions for its online poetry feature. PQ Poem is seeking poetry from local, national and international poets that highlight a strong voice and good use of imagery, among other criteria. To have your work featured, send up to three previously unpublished poems in Word or PDF format as well as a brief bio to pittsburghquarterlymag@gmail.com. Simultaneous submissions are accepted, but if work is accepted elsewhere, please alert us.