It's a Sip of Wine… It's Summertime!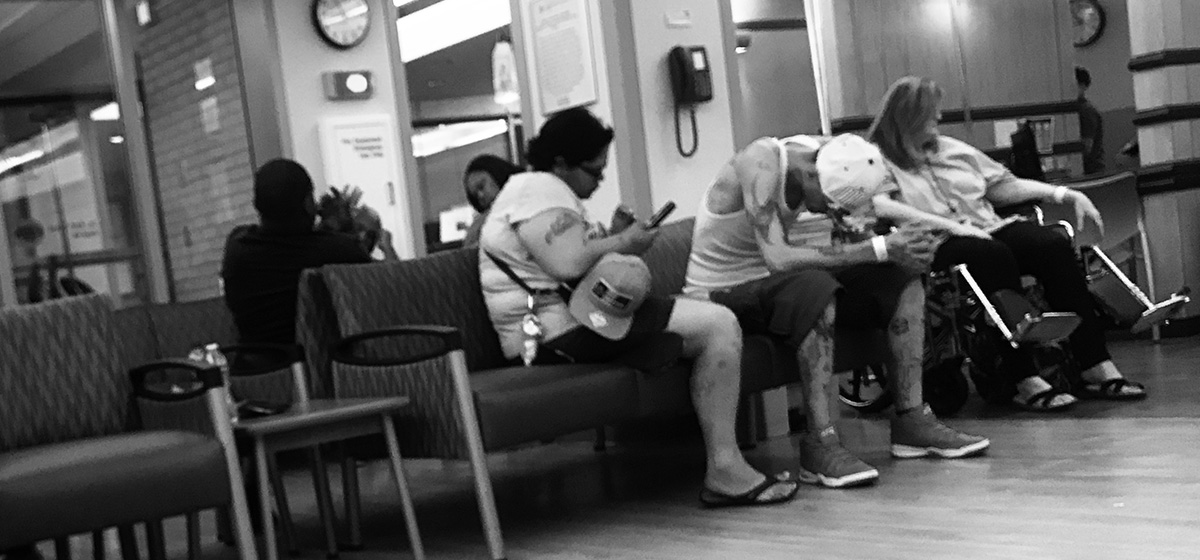 February 10, 2020
Kenny Chesney is at Heinz Field. White cowboy hat. Sleeveless shirt. Jeans. Leader of the "No Shoes Nation" and wearing cowboy boots. Sweating. Singing. And totally irritating the hospital security guards.

"I'd like to kick Kenny Chesney's ass," says one as he steps outside of the hospital and into the 76-degree night, a few steps from the ambulances and a few miles away from the 45,000 country music fans and Gold lots that cost $50 to park/tailgate/urinate/vomit in. "I mean, I know he's good for the city and all, but the drunks, man. They are not fun."
"Our numbers are already up," says another guard, monitoring the metal detector at the entrance to the Emergency Room. "Purse on the conveyor belt. Sunglasses can stay on. Yeah, that was just your metal shoe buckle that set off the alarm… you're good."
It's 8:20 p.m. There are 31 people in the waiting room. There's a pale blonde wearing the remnants of an IV in her right arm and a floral tee shirt two sizes too small that reads love is all; a guy with a 412 tattoo on his bicep whose entire outfit pays homage to WVU; a man with a ZZ Top-inspired beard who's with the woman occupying a hospital wheelchair and wearing a pair of furry, gray cat slippers, complete with pink ears and a pink nose, who is sitting across from the couple who just drove all the way from Clarion. It took them two hours to get here.
"I've had ten brain surgeries," she says, cradling an insurance folder bursting with paperwork.
"They're quite rude to us at the hospital up there and don't know how to treat her," he explains, arm tight around her shoulders.
They hope they get out of here long before or long after the concert lets out because, you know, the traffic on 28. "It gets so bad," he says. And they also hope they don't have to wait long to be seen, but someone else told them that they've been waiting two and a half hours.
"Look how busy it is now," he says, surveying the waiting room.
Everyone in the waiting room looks bored, tired, annoyed, worried, sick with something, sick of something…
"I'm-not-supposed-to-talk-on-my-cell-phone-I-love-you-bye," says another woman in a wheelchair, hanging up her phone, sighing heavily, hand cradling her head.
"The drunks started staggering in around four o'clock in the afternoon," the guard says. Three hours before the concert. Too much beer. Too many shots. Too many red Solo cups.
"It's so hot," says a guy in faded jeans and brown cowboy boots, whose friend is currently somewhere back in the ER. "I told him not to drink that much."
"He was out cold," his buddy says, wiping his hands on his American flag shorts.
Their friend is in triage. Kind of sobering up. "So, he's like, talking," says the physician's assistant. "But he's slow to react."
"There's nothing wrong with social drinking," says his very worried/mad/tired-looking dad, who is wearing a pair of shiny, white New Balance sneakers. "I told him to eat breakfast and drink a case of water. I told him to have a beer and half a bottle of water, a beer, half a bottle of water."
"He didn't listen," his son's friend says. "He got drunk. Really drunk." Too drunk to flirt with the girls in the cowboy boots and cut off jean shorts who screamed and smiled and sang all night long.
But he did get lucky when he decided to clock a security guard and not the cop who was standing nearby.
"He'd be in jail," his dad says, shaking his head. "He has a lot of responsibilities with his job, but it's time to grow up. You all need to grow up."