Hiking in Laurel Hill State Park
Photo courtesy of Western Pennsylvania Conservancy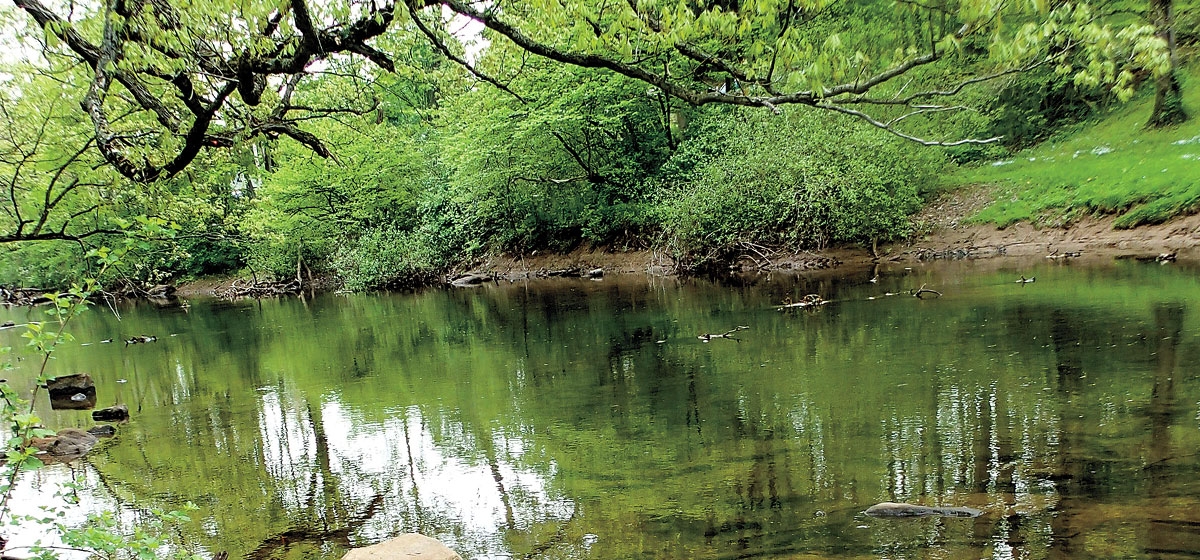 May 6, 2019
Second only to Alaska, Pennsylvania hosts more than 86,000 miles of streams and rivers. Our state also provides hundreds of hiking trails covering elevations from near sea level to the highest point in the state, Mount Davis. While ridgeline treks often offer sweeping vistas, Pennsylvania's best hikes also include forested trails along our beautiful streams. One spectacular streamside trail is in Laurel Hill State Park in Somerset County, along Laurel Hill Creek.

Laurel Hill Creek is a tributary of the Casselman River that enters the Casselman shortly before it joins the Youghiogheny River. Fast-flowing Laurel Hill Creek takes a route along the eastern base of Laurel Mountain, which feeds its cold waters. Much of this watershed is protected on public lands. Forbes State Forest and State Game Lands No. 111, along with Laurel Ridge, Kooser and Laurel Hill state parks, all protect forests along Laurel Ridge that host tributaries to Laurel Hill Creek.
The creek harbors native and stocked trout, and its aquatic and streamside habitats also support rare plants, such as goldenclub and Carolina tasselrue. The lower half of the creek is part of the six-mile Laurel Hill Creek Water Trail and makes for a wonderful paddle.
To reach this trail near the Triple Creek Road bridge, take an old gated logging path south through rhododendron thickets and a mixed hardwood-hemlock forest. This down-and-back trail is excellent for wildflower forays, birdwatching, fishing access or just a hike in the woods on a beautiful day.
For more information, visit the Laurel Hill State Park office or search www.dcnr.pa.gov. To learn about the Conservancy, visit WaterLandLife.org.