Heart Trouble in your Future?
Is the calcium scan a helpful predictor—or an unnecessary dose of radioactivity?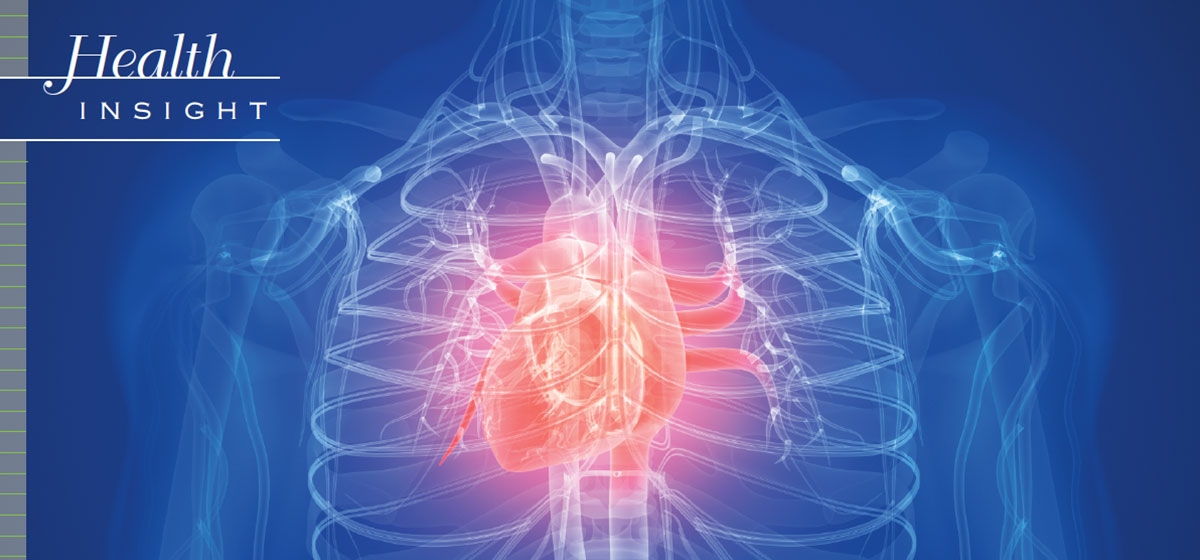 May 20, 2013
A prominent cardiologist calls it "one of the worst examples of medicine gone wild." Other physicians say it is a useful tool when used in the right patient for the right reason. Still others think it's somewhat underutilized in healthcare.

Not many imaging screening tests have generated such differences of opinion. The object of this debate is what's known as a coronary artery calcium scan. Using computerized tomography (CT), this test can show if a person has high levels of calcium buildup in their heart arteries, the first sign of hardening of the arteries.
It won't show how much artery blockage a person has but can help calculate a person's calcium levels—or score—compared to others in the same gender and age range. High levels are a red flag when it comes to a person's future risk of a heart attack or other cardiovascular event.
New scientific findings are showing that not only is calcium scoring useful for those at intermediate risk (10 to 20 percent chance) of having a cardiovascular event in the next 10 years, but also those who may think they're in the clear.
"It's even helpful in what we think of as low-risk individuals," says Dr. Moneal Shah, a cardiologist and specialist in cardiac CT scanning at West Penn Allegheny Health System. "Recent studies have shown that a patient with no cardiovascular risk factors—meaning no high blood pressure or diabetes, normal cholesterol levels, non-smoker, and no family history of heart disease—may still have significant calcium in their arteries.
"We know the presence of calcium increases the risk of a future heart attack, so a patient who is found to have calcium buildup may benefit from being on a [cholesterol-lowering] statin and aspirin to help slow the progression. The benefit of the calcium score is that it's an objective way to say, 'Do you have heart disease or not?' It cuts through a lot of the gray area."
The drawback is that, unlike checking a person's blood pressure and cholesterol levels, a calcium score requires a dose of radiation.
"The bottom line is, it makes absolutely no sense at all to expose people to radiation for the sole purpose of trying to determine what their risk is [for a cardiovascular event]. The consequence of radiation exposure is pretty significant. There is no safe dose of radiation," says Dr. Steven Nissen, chair of Cleveland Clinic's Department of Cardiovascular Medicine. Nissen is well known for his outspoken activism in public health. In a recent segment, ABC News quoted him criticizing calcium score scans as "the worst examples of medicine gone wild."
Besides, Nissen adds, "No data whatsoever show that a calcium scan improves outcomes. We don't know if it saves lives or prevents heart attacks or anything." In some cases, it can unnecessarily open the door for invasive procedures that come with real risks, he says.
According to Nissen, the Cleveland Clinic doesn't offer it. But in Pittsburgh, someone can get a calcium score at the two largest hospitals, Allegheny General and UPMC.
Dr. Aryan Aiyer, director of cardiovascular services at Magee-Womens Hospital of UPMC, takes a somewhat middle ground on the issue. "From my perspective, you have to use this test extremely cautiously and in select populations."
Current guidelines from the American College of Cardiology and American Heart Association recommend the screening for someone with a strong family history of heart disease or those at intermediate risk for a cardiovascular event.
It's ideal, Aiyer says, for someone in their 40s or 50s who may have cholesterol that's a little high and a family member who started having heart issues around their same age. It can also be appropriate for someone in the gray zone of intermediate risk and whose doctor wants more information before prescribing medication. Often, people at intermediate risk are reclassified in the low- or high-risk category based on their calcium score. A zero score, Aiyer warns, shouldn't be interpreted as zero risk.
Shah of Allegheny General Hospital (AGH) says a calcium score can save a person from an unnecessary regimen of medication. Diabetics are typically treated as high risk so most physicians automatically put them on statins. But Shah notes that new findings show that diabetics with a zero calcium score may not need statins right away.
AGH offers the calcium screenings at its North Side facility, using a multi-detector CT that takes less than a minute and doesn't require IV-administered contrast dye, Shah says.
At a Heart and Vascular Institute facility in Oakland, UPMC uses an older technology called electron beam CT to determine calcium scores. According to Aiyer, the scan exposes a patient to less radiation than two overseas flights.
Typically not covered by insurance, a calcium scan costs about $250 at AGH. UPMC couldn't give specific costs but said its self-pay charge is lower than the standard.
One aspect that most everyone in the medical field agrees upon is that more research needs to be done to determine the appropriate role of calcium score screening.