Stroke Alert
Risks women need to know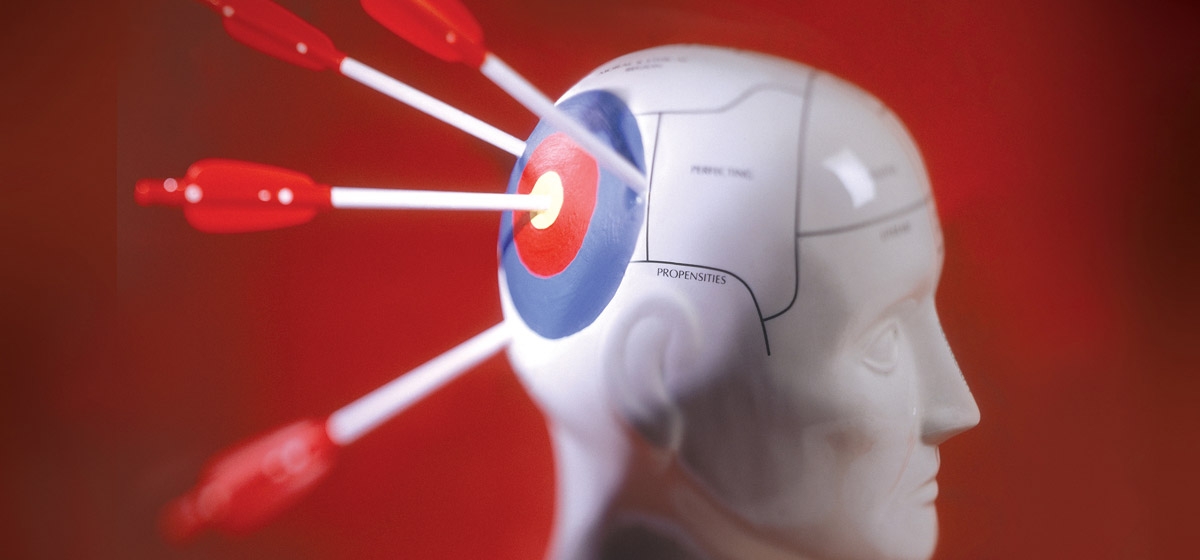 November 20, 2015
It was around 10 p.m. on a summer evening a year ago. Kelly Pieczynski of North Braddock was chatting with her 21-year-old daughter about her day at Kennywood. When Pieczynski went to kiss her goodbye, she thought she was saying, "I love you. Drive safe." But all that came out was mumbling.
Her daughter, in nursing school at the time, knew immediately her 39-year-old mother was having a stroke.
A restriction of blood flow to the brain, stroke is one of the leading causes of disability and death in the U.S. More than half of the 795,000 strokes in the nation each year occur in women. Part of the reason is simply because women outlive men, but it's also because of risk factors more common in women or unique to women.
Lesser-known risks
The most common risks for stroke are not surprising: high blood pressure, smoking and diabetes. But migraines with aura (visual symptoms), pregnancy, depression and hormone medication (oral contraceptives taken by younger women and hormone replacement therapy taken by older women) also put women at greater risk. These are all part of the first-ever Guidelines for the Prevention of Stroke in Women from the American Heart Association/American Stroke Association.
These gender-specific guidelines are a big deal, says Dr. Crystal Wong, one of three stroke neurologists at Allegheny Health Network's Comprehensive Stroke Center at Allegheny General Hospital.
"High blood pressure is one of the most important and treatable stroke risk factors," Wong says, adding, "Hypertension is more common in women than men after age 55. Yet what's interesting is that fewer women have blood pressure that is well controlled. No one really knows why. It could be socioeconomic or it could be physiological."
Just having a baby comes with a slightly higher risk of stroke—there are three strokes for every 10,000 deliveries.
Migraine affects three times more women than men. For women who have migraines with aura, their risk of stroke was just as great as women who have diabetes, morbid obesity or extreme high blood pressure, according to findings reported recently at the International Headache Congress. The findings were based on data collected from a long-term study that followed 28,000 middle-aged female health professionals.
Younger women who had migraine with aura but also smoked and took oral contraceptives had seven times the risk of stroke, compared to women who had migraine with aura alone, according to research published in Stroke: Journal of the American Heart Association. As alarming as the findings sound, the chance that a woman in the 15-to-44 age group will have a stroke is very low—one to two for every 10,000 people each year. Still it's worth trying to reduce risk factors. "Women who have migraine with aura and other stroke risk factors, especially smoking, should consider alternate methods of contraception," Dr. Wong says.
Signs of a stroke
Women and men can have similar stroke symptoms (See sidebar Act FAST), but women may be more likely than men to present with dizziness or headache, notes Dr. Jason Biggs, chair of St. Clair Hospital's Emergency Department. While new evidence is changing how stroke is being treated at a local and national level, Biggs says, what hasn't changed is the importance of getting to the closest hospital as quickly as possible.
Where to go
When a stroke strikes, emergency crews typically take a patient to the nearest primary stroke center designated by the healthcare accrediting agency, The Joint Commission. Here, physicians can quickly determine the type of stroke and, if needed, administer a clot-busting drug. Odds of a good outcome are 75 percent higher if tPA (a clot-busting drug) is administered within three hours of onset of stroke symptoms. Those odds drop to 25 percent when the drug is given within 4½ hours, says Biggs, citing national studies.
The Pittsburgh region is home to more than a dozen primary stroke centers: Allegheny General, Forbes, West Penn, St. Clair, Heritage Valley Sewickley and Beaver, UPMC Presbyterian, UPMC Shadyside, UPMC Passavant, UPMC Mercy, UPMC East, UPMC St. Margaret, and Washington Health System.
Excela Health's three hospitals (Westmoreland, Frick and Latrobe) are expected to become primary stroke centers by February. In 2014, Excela Health treated 185 strokes, but expects that annual number to grow to 3,000 in 2016, said spokeswoman Robin Jennings. "Currently, we are seeing between 200 and 250 stroke alerts per month based on atypical symptoms of those already hospitalized or individuals who walk in for care."
"During a stroke emergency, expertise is crucial because administering the clot-busting drug tPA to the wrong patient can prove to be fatal."
Distance no barrier
Patients who have more complex strokes can be transferred to a designated comprehensive stroke center. In Pittsburgh, there are only two: UPMC Presbyterian in Oakland and Allegheny General on the North Side. Compared to a primary stroke center, a comprehensive stroke center offers a higher level of expertise including fellowship-trained stroke neurologists and surgical procedure capabilities. Both AGH and UPMC Presbyterian offer videoconferencing capabilities to quickly link its stroke expertise to patients outside the city of Pittsburgh.
Allegheny Health Network recently expanded its telehealth program so that stroke patients at Allegheny Valley, Forbes, West Penn, Jefferson, Heritage Valley Sewickley and Ohio Valley hospitals can get 24/7 access to AGH neurologists and endovascular neurosurgeons. From a laptop or even smartphone, these physicians can remotely evaluate patients and review brain scans. AHN plans to expand telehealth services to its Canonsburg and Saint Vincent hospitals by the end of 2015.
Through its Stroke Telemedicine Program, UPMC stroke experts see patients at 20 hospitals, including Greenville, 86 miles from Pittsburgh. Last year, UPMC had 450 stroke consults and expects that number to increase this year as it is in discussions with other local hospitals. People in rural areas are 25 percent more likely to have a stroke than people in urban areas, and most rural hospitals don't have stroke experts on staff. During a stroke emergency, expertise is crucial because administering the clot-busting drug tPA to the wrong patient can prove to be fatal. "We know from some fairly good studies that the elements of the examination that we perform via telestroke are similar and adequate [compared to a face-to-face consultation] to make the decision about whether or not a patient is eligible for tPA," says Dr. Lawrence Wechsler, founder of the UPMC Stroke Institute and chair of the University of Pittsburgh Department of Neurology.
St. Clair is looking into possibly adding teleconferencing capabilities, Dr. Biggs says. "Time is brain… Bypassing a primary stroke center and going to a comprehensive stroke center may not be ideal," he says, adding, "The majority of patients don't benefit from a transfer to a comprehensive center."
Brain damage averted
On the night of Pieczynski's stroke, her daughter immediately called 911. Woodland Hills EMS crew quickly got her to AHN Forbes Hospital in Monroeville. Via teleconference, she was seen by stroke neurologist Dr. Ashis Tayal, who recommended she be transferred to him at AGH. There, she was given a clot-busting drug to dissolve the blockage above her left ear. "I knew everything that was going on. I was fully aware. I just couldn't talk," says Pieczynski, adding, "Within 30 minutes of getting the tPA, I was talking and I was fine."
Doctors aren't sure what caused her stroke. Her cholesterol level was higher than it should have been, and they later found a small hole in her heart but are uncertain if that's related. Pieczynski now sees Dr. Tayal every three months, takes cholesterol-lowering medication and an aspirin a day. She's also stopped smoking. Last May, she got to throw the opening pitch for the Pirates as part of AHN's Strike Out Stroke initiative to raise awareness about getting to a hospital quickly to prevent lasting brain damage.