Insurance innovations
The region's main health insurance companies vie for business by improving the process and lowering costs for consumers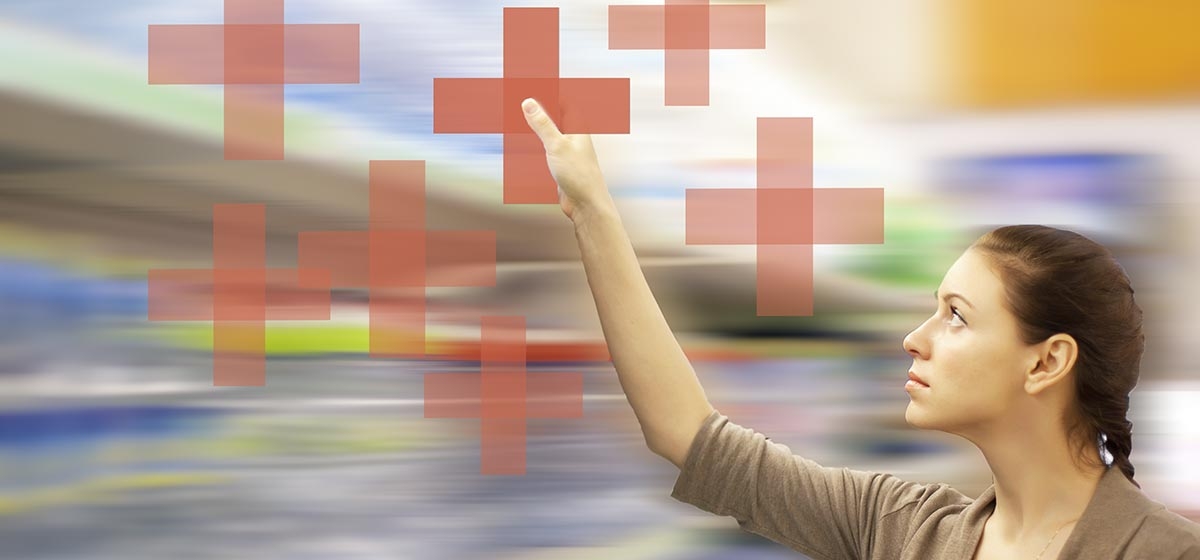 August 20, 2012
Ask someone about their health insurance plan and you wouldn't expect to hear, "I'm having a great experience." Health insurance is expensive and difficult to understand. And in the Pittsburgh region, many have, not surprisingly, grown tired of the very public battle between the area's largest insurer and largest provider—Highmark and UPMC.

But this very battle—along with healthcare reform at the national level—is bringing about a quiet revolution in the area's insurance arena. Highmark, UPMC Health Plan, Coventry HealthAmerica, Cigna HealthCare, UnitedHealthcare and Aetna—are all bringing to the region what they call consumer-driven, high-touch services that take advantage of technology, especially the ubiquitous smartphone.
These innovations, insurers say, are designed to make us healthier, make it easy to find quality care and know what our out-of-pocket costs will be—all while saving individuals and businesses money. Of course, we have to do our part by following a healthier lifestyle. But if we do, we'll be rewarded with lower premiums, gift cards, money to put toward co-pays and deductibles—in other words, a great experience. On the flip side, if we continue down an unhealthy road with say, lots of extra weight or unchecked high blood pressure, then we'll have to get used to paying more for healthcare.
In an effort to understand and explain the innovations occurring in health insurance, Pittsburgh Quarterly interviewed each insurer to learn what they are doing to improve their procedures, lower costs, make a better experience for consumers—and, as a result, attract more customers.
Aetna
Historically, medical costs have been a closely guarded secret. They also vary widely depending on the provider. For its members, Aetna has taken away this mystery with comparison shopping—the way most of us shop online for a flight. A leader in this aspect among insurers, Aetna introduced "price transparency" as far back as 2005, said Brian McGarry, president of Aetna's national accounts business for Pennsylvania.
By logging on to a secure website, Aetna members can shop around for 550 different common procedures, ranging from colonoscopy to a cardiac catheterization. Members can see up to 10 different providers at a time. McGarry said Aetna has taken this tool further than some other insurers by revealing actual costs, rather than averages. And like other insurers, it adds in real-time costs based on, for example, how much of a specific member's deductible has been met.
"Who would have thought 10 years ago that an insurance provider would publish price information so everyone can see our actual contracted rate?" McGarry said. "We feel so strongly that folks should have insider information about what things cost that we're willing to forgo any competitive advantage.
"The impact that has in this marketplace is huge. Every employer, broker and consultant I'm talking to is talking about this tool. This market in particular was always skeptical of UPMC being high-cost versus West Penn Allegheny, and this tool is showing that many of those assumptions are not true."
Aetna also is offering what it calls member health engagement plans. These give each member a specific "to-do" list and prioritize the three most important steps to take.
"You always have a fresh and ongoing to-do list related to your health and based on what you knock off the list," McGarry said, adding, "No other plan has a tool that is this specific and prioritizes what to do for each member."
Cigna
Vince Sobocinski, Cigna president and general manager for the Great Lakes Region including Pittsburgh, said Cigna's growing "consumer-centric focus treats the individual like a unique person. We know their needs, understand their goals and respect their individuality. We give them control." This mission resulted in offering a 24/7, 365-day-a-year call line. "Other industries have done this for years," he said. "We're the only health service company that does it."
Since launching it in 2009, Cigna has had more than 2 million calls come in after normal business hours.
As employers increasingly shift more healthcare costs to their employees, Cigna and other insurers are responding by making it easier for consumers to shop around for say, the best knee surgery in town. "Log on to mycigna.com, and if you need knee surgery, get a list of doctors who perform the procedure, ranked by quality measures and cost efficiency," Sobocinski said. "We made some exciting upgrades in March so that it gives real-time cost estimates based on a specific plan." Based on more than five years of testing and research, he added, Cigna's estimates have an accuracy rate of within 10 percent of the patient's cost 90 percent of the time.
About two years ago, Cigna rolled out Better Health Guaranteed for employers. Cigna commits over a 14-month period to move a certain percentage of high-risk employees to low-risk, healthwise. "That's a significant program," Sobocinski said. "No one else is offering to guarantee moving employees from high to low risk."
Cigna also is forging a different relationship between health payers and providers. Rather than just getting reimbursed for seeing more and more patients, a physician gets rewarded for providing high quality care. Here's how this could play out: Cigna alerts a practice's designated nurse that a particular patient didn't fill a prescription. The nurse follows up with the patient and gets them to fill the prescription before ending up in the ER for something preventable.
"We still pay the physician for services. But as the quality of those services are met, the physician can earn additional compensation," Sobocinski said. "This is a real significant paradigm shift in the relationship between the insurer and the physician."
Coventry HealthAmerica
In July 2011, Coventry HealthAmerica introduced its HealthAmericaOne Rewards plan that gives those who have individual insurance the chance to earn money by successfully completing health-promoting activities—up to $250 per contract year. "As far as we know, HealthAmerica was the first carrier in Pennsylvania's individual market to offer such a program," said Jerry Dioguardi, chief operating officer for HealthAmerica.
Under the plan, a member can receive $100 by completing an online health-risk assessment and agreeing to have a wellness coach contact them. And if the member uses tobacco, they can earn another $100 by completing a smoking- cessation program.
Soon to be released is their own treatment-cost calculator to provide members with personalized, real-time estimates to answer questions such as: How much will I owe for my procedure, given my benefits and deductible status? Will my costs be less if I choose a different provider or different facility?
In July 2011, HealthAmerica launched CaféWell, a social health network offering expert advice, fun challenges and reliable (not advertising driven) health information. Unlike general social networking sites, CaféWell allows users to control the degree to which their identity is shared, with complete anonymity and privacy as the default. CaféWell rewards active users with profile badges, prizes and discounts on products and services.
"Our model of care delivery is very high touch. Several years ago, this model was viewed by providers and employers as almost too invasive," Dioguardi said.
Highmark
Highmark innovations run the gamut from brick-and-mortar stores to mobile apps to help us better manage our health. Following the financial services trend over the past decade, Highmark opened four retail-like stores in the Pittsburgh area, two stores in Harrisburg, and another two in Allentown.
"Really what Highmark said is, 'If we truly want to engage members more, we have to start going out to them.' Health insurance products are inherently confusing. We really make our stores a place of education," said Matt Fidler, vice president of consumerism and retail marketing for Highmark. Since opening stores in 2009, Highmark has seen more than 100,000 health insurance shoppers come through its doors.
Fidler describeed Highmark's emerging mobile phone apps presence as strong. In February of 2012 it launched a tool that knows a member's location through GPS so "if say, your daughter sprains her ankle when you are at an away soccer game, you can quickly locate the closest medical express clinic that takes your insurance," he said.
Fidler added that Highmark is looking at how to use the phone's camera function and continues to introduce the same tactics employed by the online retail industry.
"We know what to expect from Amazon," he said. "A lot of us [in the health insurance industry] are having to play catch up. We want to provide our members the ability to sort out information by who's closest to my house, what's my cost, who has the best rating, who's at a hospital of distinction and what peers are saying about that doctor."
This year, Highmark launched a value-based benefits program, which helps members manage their health conditions using evidence-based guidelines. It's in place at a couple of dozen employers across the state, including Holy Family Institute in Pittsburgh (see sidebar, "Local Non-profit Adopts Highmark's Value–Based Benefits").
"What's great about our program is that each member's compliance is evaluated quarterly and there are different programs for a variety of health conditions for someone who has diabetes or for someone who has heart disease. If you follow the plan, you'll see your cost responsibility go down," Fidler said.
UnitedHealthcare of Pennsylvania
Sue Schick, CEO of UnitedHealthcare of Pennsylvania, wrote recently on her blog, "Although I have lived through innovation for years at UnitedHealthcare, whenever we gather to review our most recent innovations, I am amazed."
These innovations include the free Health4Me mobile app, which gives iPhone-carrying members instant access to their health information. In 2010, UnitedHealthcare introduced NowClinic, an Internet site where consumers can log on from a home, work or Rite Aid computer to have a $45 teleconsultation with a doctor. Currently in 22 states, NowClinic recently expanded to Harrisburg and four Rite Aid stores in the Pittsburgh area (Banksville, Cranberry, Greensburg and Imperial).
UnitedHealthcare recently partnered with cable provider Comcast on the NOT ME diabetes prevention reality video-on-demand series.
"While it may seem a bit 'out of the box' and counterintuitive (the notion that you can watch a video-on-demand series from your couch and ultimately eliminate the onset of diabetes), NOT ME is a prime example of how new approaches are leading to simpler, more responsive, less costly healthcare," Schick wrote.
Still in a pilot phase, 310 people in Tennessee and Pennsylvania (202 in the Philadelphia area) are participating in the NOT ME program. Final results will be available in May of 2013 but so far "they look really good," said UnitedHealthcare spokesperson Mary McElrath-Jones.
"By giving consumers more information, we empower them to make better decisions about their health care," Schick said, adding, "One thing we like to say at UnitedHealthcare is, 'better information, better decisions, better health.' There can be no doubt that information drives innovation, which gives a national company with the enormous numbers-crunching capability of a UnitedHealthcare opportunities to develop and implement positive changes to the healthcare experience."
UPMC Health Plan
Like other insurers, UPMC Health Plan sees the smartphone and related apps as a game changer in the industry, but also brings unique innovations that reward members for good health behaviors and even embeds health coaches at workplaces.
A program so new that, as of this summer only about 1,000 members were using it, is UPMC Health Plan's HIA or Health Incentive Accounts. Cranberry-based IPEG and a larger industrial employer in the region were the first to sign on. "We're seeing a lot of interest in this plan," said Kim Jacobs, vice president of product and consumer innovation at UPMC Health Plan.
With an HIA, members take specific steps and their health plan rewards them by putting money into their HIA—up to $500/year for an individual or $1,000 for a family—and unlike flexible savings accounts, the money rolls over year to year. You can watch your account grow online. Even better, when you fill a prescription, "the pharmacist will be able to see that I have $20 in my account to go toward my $25 co-pay. I only need to pay $5 because I've earned some incentives. I'm having a great experience," Jacobs said.
Even though it is still in the pilot phase of development, UPMC Health Plan's MyHealth Coach@Work initiative is already being implemented at Pittsburgh-based Confluence. Other organizations, including the City of Pittsburgh, have taken note. Midway through a two-year pilot among its 2,000 insurance division employees, the insurer saw results "beyond our wildest expectations," prompting interest via word of mouth, said Tim Cline, senior director of Clinical Training and Development for UPMC Health Plan. "Employers are saying, 'We can't afford to wait'… They are ready for solutions that will produce far greater returns on their investment in employee health and wellness.
"What we have brought to the table locally is the ability to take our health coaches off the telephone and physically embed them in the employer's worksite." One full-time health coach can manage roughly 1,000 people at a single location. "This is such a big deal," Cline said, "because studies show that health coaching is the single most effective strategy to help people make sustainable changes in their health behaviors. Our pilot shows that the opportunity for regular, face-to-face interaction with a health coach substantially increases the number of employees who engage in activities that improve their health."