Four Winds Gallery Celebrates Anniversary with "Form and Spirit" Exhibition
December 9, 2019
Photo courtesy of Four Winds Gallery.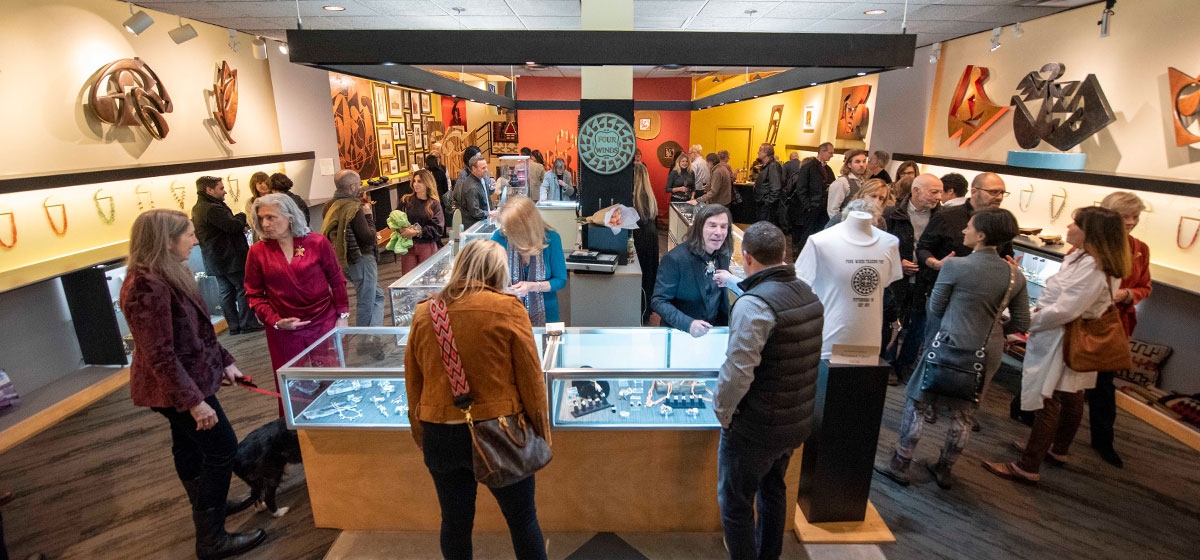 December 16, 2019
Four Winds Gallery celebrated their 45th anniversary on Walnut Street with "Form and Spirit," an exhibition of resident metalsmith Carol Krena's latest jewelry creations and the innovative work of Pittsburgh sculptor Ken LeDonne.
The show drew over 75 attendees to its opening night on December 6, 2019, and will run until February 1.