Exploring the Cherry Run Game Lands
Photo courtesy of Western Pennsylvania Conservancy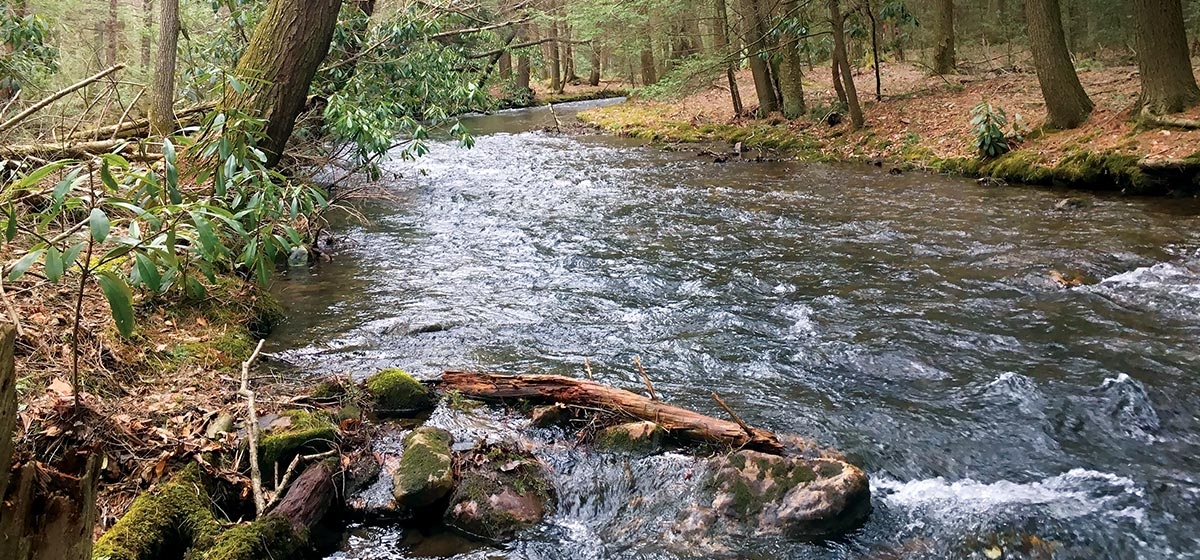 August 20, 2017
Traveling east from our Pittsburgh plateau area to the central Appalachian Mountains in the middle of the state makes us aware of the vast and diverse lands of Penn's Woods. Hikers and nature lovers can experience the unique characteristics of central Pennsylvania's rugged mountain terrain by exploring the Cherry Run watershed and State Game Lands No. 295 in Clinton and Centre counties.

The Ridge and Valley Province occupies a diagonal zone where the Appalachians traverse the middle of the state. The valleys are juxtaposed with the rugged forested ridgelines of the mountains, which offer experiences for remote hiking and exploring. Of Pennsylvania's protected public lands, a significant portion is on these high mountain ridges. State Game Lands No. 295, also known as Cherry Run, is one such destination.
A hiker into this game land will find lots of rocky terrain and refreshing, clear cascading brook trout streams such as Cherry Run, which is designated as a Wilderness Trout Stream. Sculpted from the flanks of Big and Bear mountains, Cherry Run's pristine waters gather in uninterrupted forests of northern hardwoods, oaks and eastern hemlock, with thickets of dense rhododendron along the cool stream sides. The best option for immersing oneself in the wilds here is to hike six miles of trail that parallel Cherry Run within its deep valley.
In 1979, the Western Pennsylvania Conservancy permanently protected the 12,000-acre Cherry Run property to create this game land.
More information about hiking, fishing and hunting on this property is available from the Pennsylvania Game Commission at www.pgc.pa.gov .