Diamond Horseshoe Ball Kicks Off Pittsburgh Opera's 80th Anniversary Season
September 22, 2018
Photo by David Bachman Photography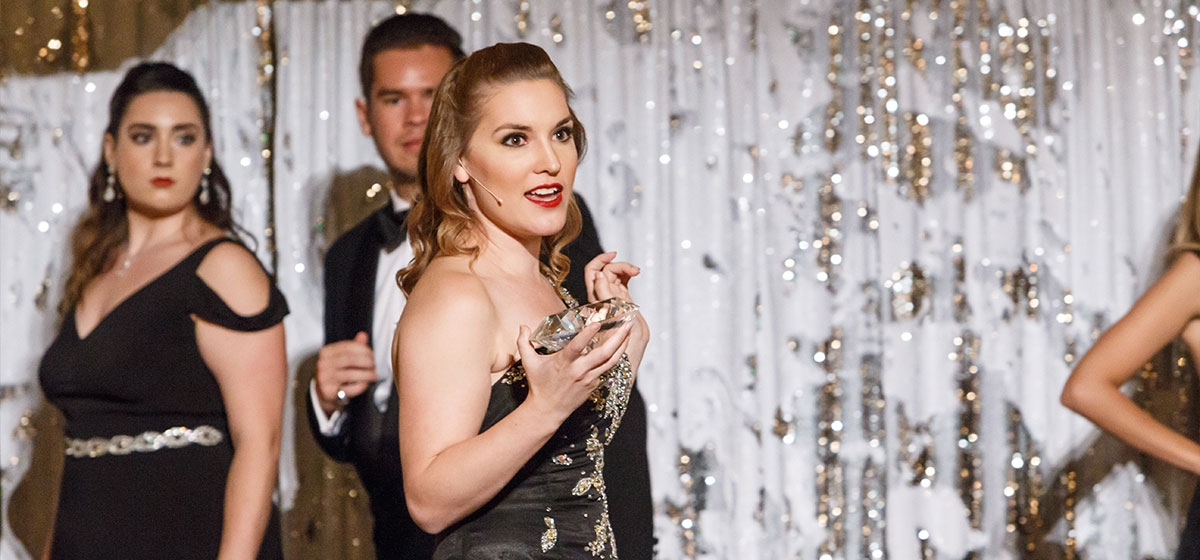 September 24, 2018
"Diamond Heist," the 64th annual Diamond Horseshoe Ball, officially kicked off Pittsburgh Opera's 80th Anniversary season Saturday night at the Omni William Penn Hotel in downtown Pittsburgh.
---
---
Co-chaired by Alexandra Good, Esq., Daniel Gorchynsky, and Celia A. Soehner, Esq., the event and its more than 300 guests helped raise over $270,000 to support Pittsburgh Opera's mission. Guests mingled and enjoyed cocktail hour in the Terrace Room before heading upstairs for a gourmet sit-down dinner in the Grand Ballroom. Pittsburgh Opera's own Resident Artists entertained the crowd with a fun, lively set featuring 'Diamonds are a Girl's Best Friend.' After a live auction full of fabulous items, guests enjoyed dessert and dancing in the famous art deco Urban Room.
Attendees included WQED's Jim Cunningham and his wife Laurie, Dr. Lisa Cibik and Bernie Kobosky, Melanie and Jim Crockard, Pat and Michele Atkins, Alex and Harris Heit, Casey Pratkanis and Mara Leff, Gene Welsh and Marty Healey, Amy and Dave Michaliszyn, Bill and Vivian Benter, Doris Carson Williams and James Williams, Diana Reid and Marc Chazaud, David, Gabriela and Amelia Porges, and Danielle Katz and James Snyder.