Cuckoo for Clocks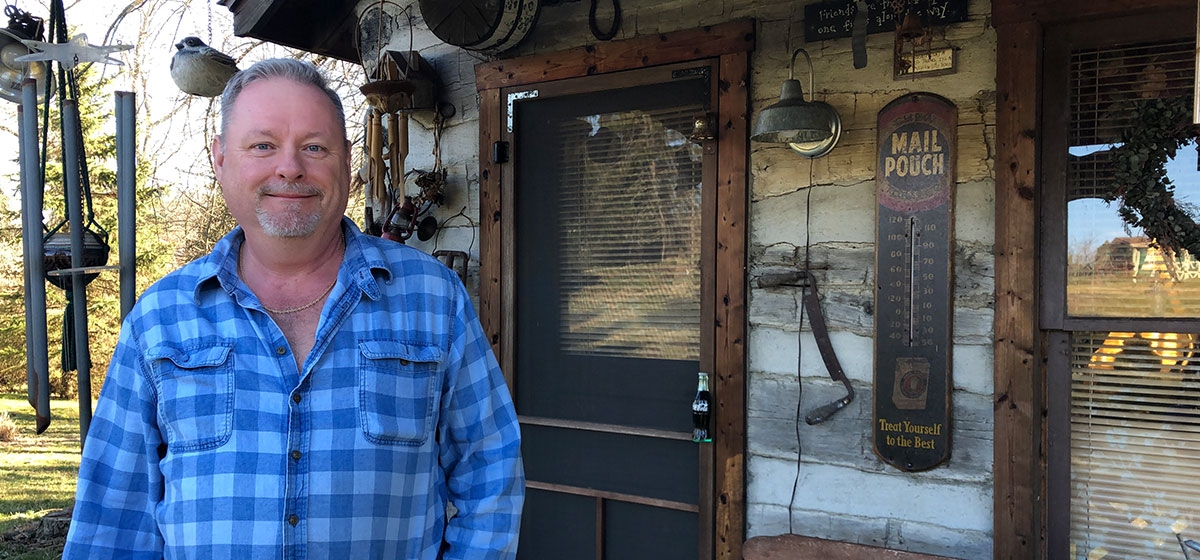 July 7, 2019
The guts of a very cute, very small, and very colorful cuckoo clock with Swiss Miss vibes are splayed out on top of the Whirlpool washing machine next to a container of Gain detergent pods, a bottle of Clear Wood Finish Gloss and a Phillips head screwdriver.

---
---
"My workbench during the winter," Chris says, picking up a pair of stainless steel needle holders, something a surgeon might have in his hands while he's elbow deep in someone's chest cavity. The cuckoo on the washing machine isn't behaving. He's tried this and that and just… nothing. The one getting the needle holders, the cuckoo from Germany with the hand carved hare and fowl with the pendulum that won't cooperate, is also being finicky. Tick, TOCK… Tick, TOCK… Tick, TOCK…
"You hear that?" he asks, leaning in.
"Hear it?" He asks again, adjusting how the clock hangs from a rig above the washer before giving the pendulum a gentle push. Tick, tock, tick, tock, tick, tock. "Now it's even. Let's just hope it doesn't stop."
Chris has no idea how he got into antique clocks. It just kind of happened. And he has no idea how many are in his house in Jefferson Hills, which he bought in 1988 with a five-year plan to gut, renovate and sell. "And I'm still here," he says. Because there are wall clocks and desk clocks and regulator clocks and porcelain clocks and something that was once a clock that is now being used as a curio cabinet in his bathroom, displaying, among other things, a mantle clock. And they are all immaculate and gorgeous and polished and shiny and almost symphonic with their tick, tock, tick, tock, tick, tocking.
"I was on the phone with someone once and they said, 'Doesn't that sound drive you crazy?' And I said, 'What sound?'"
There are clocks in a laundry basket waiting to be repaired, a grandfather clock that his neighbor gave him in the garage and a clock hanging in the 12×12 log cabin out back that dates back to the 1700s. Chris rebuilt it by hand after it collapsed into a sad pile of timber.
"At one time I had 60 cuckoos. Now I'm just down to one. I figured I had better sell them otherwise my daughter would probably just put them in the trash when I'm dead."
There's only one cuckoo that he kept. The rest of them are hanging in his booth at The Hub, an antiques mall in North Versailles. "Oh yeah," all the vendors say. "Cuckoo Chris."
"I don't know what this one's problem is," he says, as the pendulum on the German cuckoo suddenly comes to a stop again; a few minutes of ticks and tocks and then, nothing. "Let me try it on the test wall," he says, gingerly removing the pinecone shaped weights.
The test wall is also in the basement, above which is a neatly arranged row of canned goods from DelMonte. The clock thing is just something he does for fun. "It's the satisfaction of finishing something more than the process," he says. Just like the ratty Hoosier cabinet he paid fifty bucks for and brought back to glory, and the original pine flooring in his 100 year old house that he sanded down and coated with polyurethane for a gorgeous shine that 30 years later looks brand new, and the desk that he pulled out of someone's trash that now looks like something that belongs behind velvet ropes in a museum.
"I like old crap," he says, adjusting the German cuckoo on the test wall, tilting it ever so slightly to the right, and then slightly back again. He gives the pendulum another gentle push. It finally catches.
"Look," he says, leaning forward. "It seems like it's finally working. Hear it? Tick, tock, tick, tock, tick, tock…"