Choosing our city
In the final analysis, Pittsburgh was it
Illustration by Stacy Innerst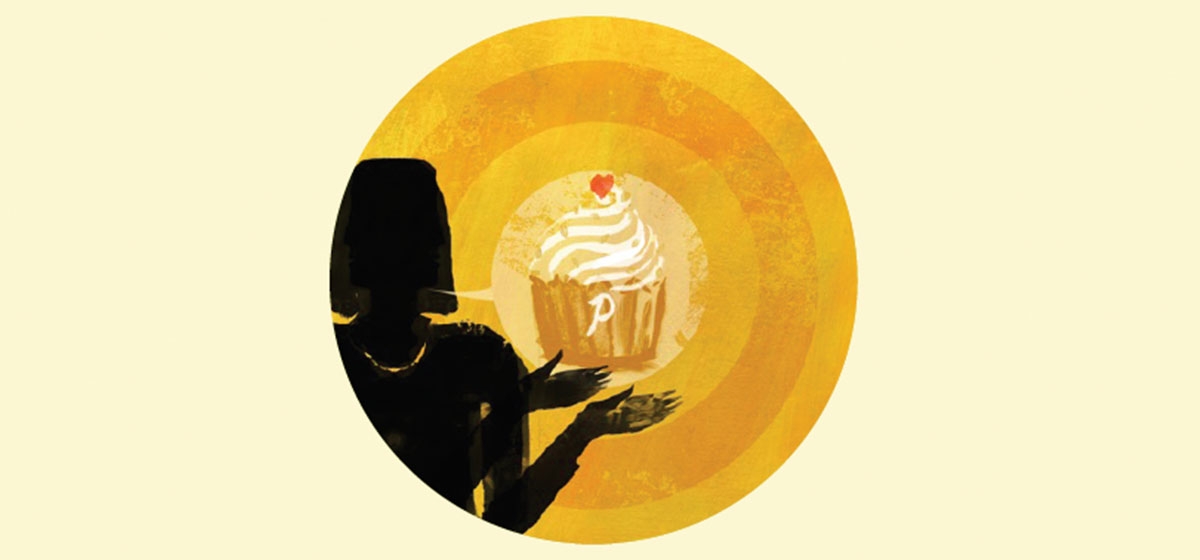 May 20, 2013
We all have a unique personal introduction, the thing a friend always says to get the ball rolling. It's the arms around the shoulders at the cocktail party followed by "Have you met Andy? He's from Argentina." Mine is "This is Lara. She's one of the owners of Prantl's Bakery." This elicits a short gasp or a broad smile, followed by a generous reference to our Burnt Almond Torte. And once we've swapped favorite dessert stories, you'll squint a little, and ask, "How did you end up an owner of Prantl's Bakery? Are you a Prantl?"

My "no" is typically followed by "Oh, were you a pastry chef?" Not even close. I was a woman in my 30s with years in corporate America, an MBA for insurance, a fighter pilot for a husband, and two children under 5. I had absolutely no experience or connection to the bakery business or Pittsburgh for that matter. So how did I get here?
In younger days, I worked for The Washington Post Co., an organization with great values and a leader who made time for "life advice" even after I left the payroll. I tend to catalog memories by what I was eating at the time, so I distinctly recall that it was over salad with poached salmon that my mentor, Don Graham, told me that my husband and I should choose where to live first and worry about professional possibilities later. For anyone invested in their career, this seemed backward. After 15 years struggling to conquer education, marrying military and corporate careers, and finally pursuing that dream job, his advice was not to sweat it, but find a community.
Having lived in over a dozen U.S. locales, from the big city to big sky country, we were open-minded. My business partner says I tend to narrow my choices and "put a box around it" pretty quickly. My husband, however, is prone to spreadsheets. He analyzed everything from commute times to housing prices, schools to sports teams, museums to restaurants, and weather to recreation. Pittsburgh emerged as a strong contender. Could we really live 15 minutes from Downtown in a house with a yard? Could we walk to shopping and parks and have our kids attend a good public school? How did a city this size have such iconic sports teams and amazing cultural heritage? If such a place existed, was it true we could afford to live there?
The clincher was the "site visit." Our good friend was a native Pittsburgher, and she started brainwashing us. We ventured out to experience the neighborhoods, local merchants and hidden gems. My food/memory association was going strong when we visited a bakery named Prantl's in a neighborhood called Shadyside, my children and I leaving a trail of crumbs down Walnut Street. We visited in March and experienced a sunny, 65-degree day in the same week we made snowmen; so you can't say we misunderstood the weather.
We went home committed to Pittsburgh. So it was finally time to think about careers. I wanted a new challenge, an industry I could be enthusiastic about, and I was looking for more control over my life as I attempted to balance the seesaw of professional and parental satisfaction. A week after we decided to move to Pittsburgh, an email appeared in our inbox. Our friend the ambassador had sent us an article: "Prantl's Bakery Looks for Buyer."
Six years later I can tell you it's been an odyssey. On one hand, I'm struck by how universal some of the laws of business and human nature are, no matter the size of the organization. On the other, I'm impressed by the unique challenges small business owners face today. One upside of being a small business owner is that I get to spend a little bit more time pondering those questions that interest me "just 'cause." I look forward to sharing some of those with you in future issues.