Breaking the Silence
Urinary incontinence may be hush-hush, but it's both widespread and treatable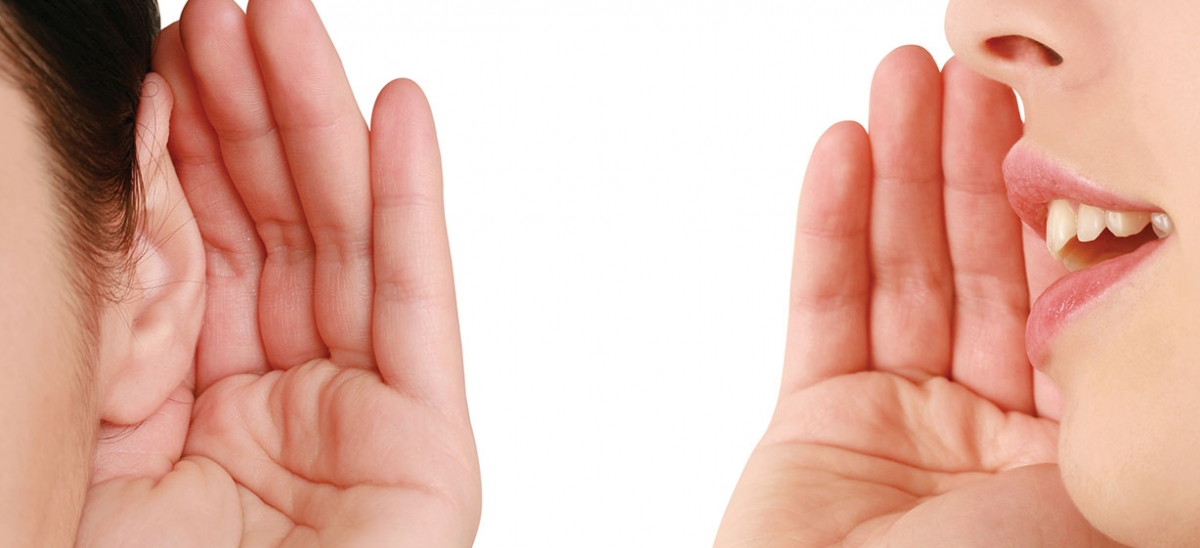 July 25, 2016
At age 35, after a long labor and birth of her second child, Lisa (not her real name) developed urinary incontinence. She kept it a secret even from her then-husband, a military man. "He never knew. It's humiliating… Even bringing it up to the Army doctors was embarrassing. They said, 'Oh well, that's what happens when you have kids,' " says Lisa, who now lives in the North Hills.
Her story is not uncommon.
When it comes to bladder or urinary incontinence (UI), the statistics are staggering—it affects at least 35 percent of adult women. And the prevalence increases with age: Half of women (25 percent of men) over age 65 say they suffer from bladder incontinence. White women are almost twice as likely to have bladder incontinence as black women, according to a recent report from the U.S. Centers for Disease Control and Prevention.
As one of Pittsburgh's leading experts on treating incontinence, UPMC's Dr. Pam Moalli sees the most challenging cases and knows well how embarrassing, and isolating, UI can be.
"It's really difficult to overestimate how debilitating it is. Women will stop going out of their houses," says Dr. Moalli, a urogynecologist with the Women's Center for Bladder and Pelvic Health at Magee-Womens Hospital of UPMC. "I have to tell them that everybody—even some of the most well-known people in Pittsburgh—leaks urine… But everyone thinks it's only them because no one talks about it."
Moalli says that although incontinence increases with age, a person should never assume that embarrassing "accidents" and wearing pads need to become a way of life. For men and women there are more treatment options than ever, which include everything from physical therapy to surgery. The newest treatments include Botox injections and bladder nerve stimulation.
What causes incontinence?
UI occurs when certain pelvic muscles become weak or too active. With stress incontinence, you leak urine when you cough, laugh or sneeze because of weak muscles. Women are more prone to stress incontinence during pregnancy, childbirth and menopause. In men, prostate surgery and radiation treatment are the primary causes of stress incontinence.
Urge incontinence (overactive bladder) is when you have a sudden urge to go and accidentally leak because your bladder muscles squeeze at the wrong times. Bladder or prostate infection, bladder cancer or stone disease can irritate the bladder lining and trigger overactivity.
A type of urge incontinence, overflow incontinence, is more common in men than in women. It occurs when bladder nerves (damaged by illness or injury) no longer recognize when the bladder is full. Blockage or narrowing of the bladder outlet by cancer or scar tissue may prevent normal emptying of the bladder. An enlarged prostate can also cause such blockage.
It's not unusual to have both urge and stress incontinence.
Botox & pacemakers for the bladder
For urge incontinence, the first line of treatment is often bladder and pelvic floor muscle training, lifestyle changes and medication. Botox is well known for smoothing out facial wrinkles, but in 2013, the FDA approved its use to relax bladder muscles. Overactive bladder affects as many as 30 percent of U.S. men and 40 percent of U.S. women, according to the Urology Care Foundation. This prevalence is likely underestimated, given that many individuals may not seek help because of embarrassment or a lack of knowledge.
Bladder nerve stimulation therapies also are FDA approved. One type acts on a nerve in the spine and is "like a pacemaker implant for the bladder and inhibits those unwanted contractions," Moalli explains. A less-invasive type acts on the tibial nerve in the ankle. Patients come in weekly for 20-minute office visits (over several months) to have a needle inserted into the ankle that sends an electrical current to the nerve in the lower back that controls bladder function. "You can feel a little pulse, but most people have no discomfort," Moalli says. "The nice thing is a nurse or PA (physician assistant) can do it so they can get you in and out of the office." Research shows that nerve stimulation isn't always effective, but can be an alternative for those who don't tolerate or respond to medication or when more conservative therapies fail to offer relief.
"It's really difficult to overestimate how debilitating it is. Women will stop going out of their houses."
—Dr. Pam Moalli
For the more common stress incontinence, treatment usually starts with physical therapy and lifestyle changes. Women also can use a device known as a pessary that is inserted into the vagina to shore up weak muscles. Such devices have been around since biblical times when they were made of wood, cork and brass. The modern pessary is made of silicone. It is typically prescribed and fitted by a doctor and reusable. But recently, a disposable tampon-like device became available over the counter.
Clearing up the mesh sling controversy
When all else fails, stress incontinence can be fixed with a surgical mesh sling to support the urethra. There is a male version of the sling procedure but its use in women is better known. Over the past decade, there have been numerous FDA safety warnings and lawsuits surrounding the transvaginal surgical mesh (also known as a bladder sling) to repair pelvic organ prolapse (when organs fall into the vagina). Some women mistakenly think these safety warnings apply to the mesh procedure, used to support the urethra. Even more confusing is that prolapse can often cause incontinence.
"Every time we say the word 'mesh'—because of negative publicity— people are ready to run out of the office," Dr. Moalli says. "But it's important for women to know that we've taken mesh very seriously and my [Magee-Womens Research Institute and Foundation] lab has studied all of the materials we use and have deemed them to be very safe."
Today's mesh procedure for stress incontinence in women, she adds, is a 20-minute outpatient procedure. "It's really changed the treatment of incontinence. You come in and have this little procedure as opposed to an overnight hospital stay and long recovery." The success rate is 80 to 90 percent. If you're in the hands of a well-trained specialist who does these often (at least 50 a year), "it's such a safe, wonderful and life-changing procedure."
Mixed UI in women is the toughest to treat, Dr. Moalli says. Traditionally, these patients get medication to reduce bladder contractions and a surgical procedure to shore up weak muscles. Dr. Moalli and her partners are conducting a clinical trial as part of the Pelvic Floor Disorders Network to see if sophisticated muscle and behavioral therapy, before and after surgery, will prove to be a better solution.
Beyond the physical symptoms
In 2011, Lisa of the North Hills found herself caught up in the controversy surrounding the mesh sling implant. Following her divorce, she decided to finally get help for her stress incontinence and pelvic organ prolapse. Her Pittsburgh area gynecologist did a transvaginal mesh implant procedure. Months later, Lisa would find out the procedure was the subject of FDA safety warnings and lawsuits. But right after the procedure, she only knew she was in pain and leaking more urine than ever. She lived that way for four years, until she found Dr. Moalli at Magee.
Last October, Dr. Moalli removed the mesh that was causing Lisa so much pain. She felt immediate relief. Two months later, Dr. Moalli did a different mesh procedure to fix the stress incontinence. "I have my continence back," says Lisa, now 55.
"I have my life in front of me again. It's amazing the hope that comes back. It (pelvic floor dysfunction) doesn't just have physical issues. It hurts you psychologically and emotionally. You tend to curl up inside and kind of give up on the future. Dating was out of the question, but now it's back and I have such hope for the future."
"Between urogynecologists, urologists and general gynecologists, who have busy practices and are experienced with these procedures, there are a wealth of options available for patients in the Pittsburgh-area for this kind of surgery," says Dr. Allan S. Klapper, Allegheny Health Network's chair of OB/GYN and director of female pelvic medicine and reconstruction surgery.
Allegheny Health Network alone has four full-time urogynecologists who rotate to nine satellite locations.
Dr. Klapper encourages women and men to seek treatment for any degree of incontinence. "I always like to stress that patients shouldn't be afraid to go to a specialist and get evaluated and treated. Every situation is different. Patients will delay coming in to see me because they have a friend who had a bad outcome or they assume this is just what happens as you get older and you just have to deal with it. You shouldn't have to suffer with this condition. Yes, it's more common as you get older. But it's not normal. There are many treatment options and you don't necessarily need surgery."
---
The next big thing for stress incontinence?
In the late 1990s, scientists were just beginning to understand the ability of stem cells to grow into a specific type of cell needed to heal parts of the body. Dr. Michael Chancellor had an idea: Why not use a woman's own stem cells to reinforce the bladder neck muscle so she no longer has embarrassing leaks? Chancellor, then a Pitt urologist, shared his idea with neurobiologist Johnny Huard, who long served as Pitt's director of Stem Cell Research.
Together, they developed a technique that is getting closer to becoming a treatment option for stress incontinence. It's undergoing a pivotal phase III clinical trial at sites in Pittsburgh and across the globe, but still needs to clear a few hurdles before gaining FDA approval.
"I'll pop a bottle of champagne when it happens," Dr. Chancellor says. "I never imagined how arduous the approval process would be. To take a great idea to a final product is like raising a child from a baby."
Their journey began with a $50,000 regional start-up grant, then several million dollars in federal funding for initial lab research. Pitt secured a patent for their discovery and enlisted Cook Medical, one of the world's largest medical device companies, to take it to market.
Chancellor and Huard have since left Pittsburgh, but their discovery continues to make a mark here. Although based in Bloomington, Ind., Cook Medical set up a cell manufacturing company, Cook MyoSite, at RIDC Park, which employs nearly 100 people. Cook MyoSite is still in the clinical trial phase for the cell therapy product, but hopes it will become a treatment option for patients around the world.
The investigational treatment for incontinence involves taking a pea-size piece of muscle from a person's thigh, growing this sample into millions of muscle cells over 10 to 12 weeks, and then transplanting the cells back into the same patient's urethral sphincter muscle (needed to hold back urine). Reports have hypothesized that following transplantation, this procedure may lead to the regeneration of the urethral sphincter muscle and improve muscle function.
Dr. Christopher Chermansky, a UPMC urologist, is the principal investigator for the Pittsburgh site. Years ago, as a fellow training in female urology, he helped Chancellor and Huard test their idea in animals. "As someone who treats incontinence, I've been very interested in this over the years and it's wonderful to see research that I worked on in the lab be translated into clinical use."
More than 15 women have joined the study for stress urinary incontinence at UPMC. Dr. Chermansky hopes to recruit another 15. Interested patients can call his clinical research nurse at (412) 647-5907. Another trial using Cook MyoSite muscle cell technology is being conducted for indications of stress urinary incontinence in men.
Beyond kegels
Unlike most people, Rebecca Meehan loves to talk about pelvic floor dysfunction. She's an avid student of the latest science on how to cure bladder leakage. She and fellow physical therapist, Susan Clinton, put their expertise to practice as co-owners of Embody Physiotherapy and Wellness in Sewickley.
"We're anatomy and function geeks and like teaching people how their bladder can be their friend and not their enemy."
Most urinary incontinence, she adds, stems from several issues—including bad habits, improper breathing, childbirth, hormonal changes and prostate surgery for men—so it can require a complex response. "Many people think the answer to incontinence is, 'Let's just do Kegels (pelvic floor exercises),' " Meehan says. "But you can do Kegels until you're blue in the face and still leak."
Doing Kegels properly (which many don't) is an important part of strengthening the pelvic floor for women and men. But real progress, evidence shows, comes with proper breathing techniques, behavioral changes and what Meehan describes as "resetting the rhythm of the deep abdominal and spine muscles and diaphragm." She goes on to explain that, "Pelvic floor dysfunction is related to the entire core, spine, brain and breathing patterns. Teaching women and men how to make the system work together is key, but it takes time to change."
Meehan and Clinton do this through one-on-one training and weekly classes. Embody's Core and Pelvic Floor Fitness and Strength program incorporates techniques from the Total Control Program developed by the Women's Health Foundation. That class is just for women but Embody plans to add men-only classes.