Best Stadium in Baseball
PNC Park in pictures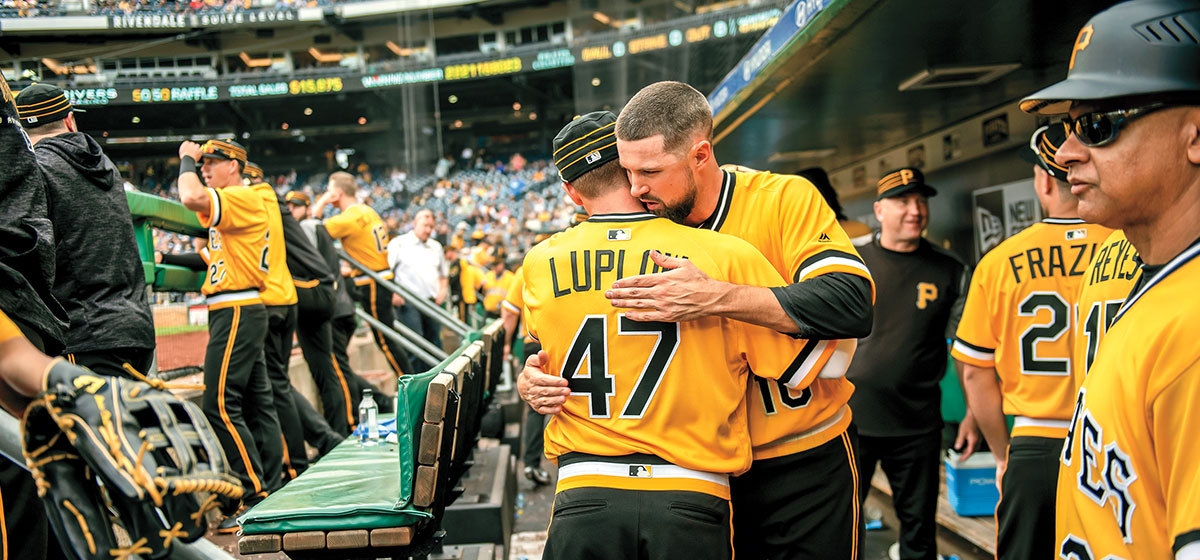 June 17, 2019
It was a bone chilling January afternoon
when Kevin McClatchy climbed to the top of Three Rivers Stadium in 1996. McClatchy, the new owner of the Pittsburgh Pirates, posed for some magazine photographs with the cavernous soup-bowl-shaped stadium that within two years would become rubble. He smiled frequently, shivering in the cold wind as he spoke excitedly about a new ballpark for the city.

---
---
McClatchy purchased the Pittsburgh Pirates for $90 million with a team of investors in 1996, making the newspaper heir from Sacramento, California, the third Pirate owner in the previous 45 years. At 33, McClatchy was the majors' youngest owner. He inherited $70 million in debt and the worst drawing team in Major League Baseball.
A new baseball-only venue for the team had been discussed for more than 10 years. Now, as I stood in the eerie quiet of tired Three Rivers Stadium, the idea of a long-term, comprehensive photo essay chronicling its replacement was triggered.
The project began in earnest with the razing of the old stadium to make room for the new. I kept returning for more than two decades.
The $216 million park's ground breaking took place in front of a temporary home plate on April 7, 1999 with speeches and fireworks. Two years later, the first pitch was tossed in the first game at PNC Park before a packed house of nearly 38,500 fans in mourning. Hours before, beloved Pirate legend Willie Stargell had died of complications from a stroke. The game offered little solace. Upper St. Clair High School's Sean Casey did smack the first home run at the park, but he did so for the Cincinnati Reds, who defeated the Pirates 8-2. It would be a difficult season and year. The Pirates finished with only 62 wins against 100 losses and fans found themselves mourning again following the Sept. 11 terrorist attacks.
But in PNC Park, a star was born.
It immediately drew rave reviews and has done so ever since. NBC Sports christened it the "perfect ballpark." And there is this from ESPN Magazine: "After a summer of touring every stadium in the majors, we finally have our winner. The best stadium in baseball is in Pittsburgh."