Arrivals – Summer 2011
Professionals new to Pittsburgh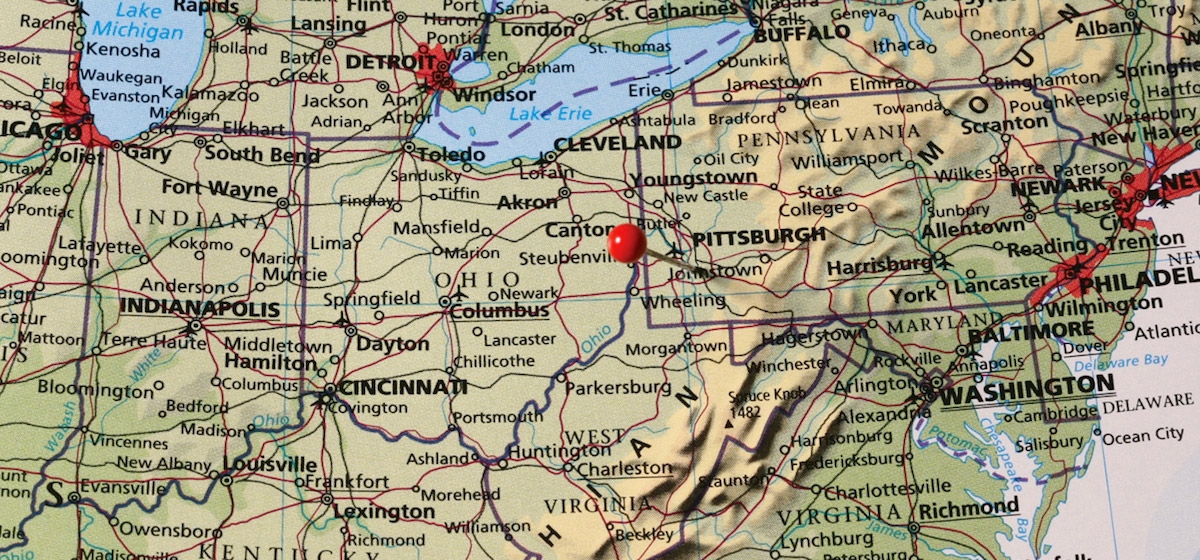 May 21, 2011
Winthrop Watson is president and chief executive officer of the Federal Home Loan Bank of Pittsburgh. A native of Winston-Salem, N.C., he comes to Pittsburgh from Hong Kong, where he was a managing director with J.P. Morgan.A graduate of the University of Virginia and Stanford University's M.B.A. program, Watson and his wife, Signe Warner Watson, have two college age daughters. The couple lives in Shadyside.

Randy G. Woelfel is CEO of NOVA Chemicals. He came to Pittsburgh from Houston, where he was a managing director at the Houston Technology Center and president of Cereplast. Earlier, he was president of Basell International and Basell North America. Woelfel has an undergraduate degree in chemical engineering from Rice University and a master's degree in management from the Massachusetts Institute of Technology. He and his wife live in the South Hills.
Maureen Cahill is vice president of Total Rewards at Highmark Blue Cross Blue Shield. A native of Western Springs, Ill., she comes to Pittsburgh from Chicago, where she served in similar roles with the Career Education Corporation and Hewitt Associates after being director of human resources for the Illinois Child Care Bureau for 11 years. Cahill holds a B.A. from Illinois' North Central College and an M.B.A. from the Keller Graduate School of Management at DeVry University. Cahill and her husband, Jim, have two college- age sons.
Clint Hurdle is the manager of the Pittsburgh Pirates. Hurdle hails from Big Rapids, Mich., and is a former outfielder who played 10 seasons of Major League Baseball before moving into management. In 2007, he led the Colorado Rockies to the franchise's first National League pennant and then was briefly a studio analyst for the MLB Network in 2009. A father of three, Hurdle plans to maintain his Colorado residency until the end of the 2011 school year. Then he and his wife, Karla, and their children plan to move to the North Hills area.
Joy Braunstein is executive director of the Rachel Carson Homestead Association. She comes to Pittsburgh from Charlotte, N.C., where she was president and CEO of the Carolina Raptor Center. Previously, Braunstein was an environmental protection specialist with the U.S. Department of the Interior. She has an associate degree from Unity College in Maine, a bachelor's degree from Johnson State College in Vermont, a master's in environmental law from Vermont Law School and a master's of public administration from the University of Pittsburgh's Graduate School of Public and International Affairs. She grew up in Taos, N.M. and has relocated to Pittsburgh with her partner, Mark, and their infant son.
Melanie Harrington is CEO of Vibrant Pittsburgh, a new organization working to recruit and retain a diverse labor force in the Pittsburgh region. Previously, she was president of the American Institute for Managing Diversity and general counsel for D.J. Miller & Associates in Atlanta. Harrington holds a law degree from Emory University and a psychology degree from the University of Pennsylvania. In addition to her work with Vibrant Pittsburgh, Harrington will also serve as chair of the Pittsburgh Dignity and Respect Campaign. Harrington grew up in Atlanta and now lives in Downtown Pittsburgh.
Jeremy Berg, Ph.D. will become the first associate senior vice chancellor for science strategy and planning at the University of Pittsburgh's Schools of the Health Sciences in July. Until then, Dr. Berg will continue to serve as director of the National Institutes of Health's National Institute of General Medical Sciences. A native of Stanford, Calif., Dr. Berg has B.S. and M.S. degrees in chemistry from Stanford University and a Ph.D. in chemistry from Harvard University. His wife, Dr. Wendie Berg, also joined the University of Pittsburgh's staff this year. The couple and their three children plan to live in Hampton.
Katharine S. Vavpetic will become head of the Senior School at Shady Side Academy in July. She grew up in New Haven, Conn. and comes to Pittsburgh from Lakeville, Conn., where she has been associate dean of faculty at the Hotchkiss School. She has a bachelor's degree in international relations and French from Mount Holyoke College in Massachusetts and a master's in French studies from New York University. She and her husband, Joe, have two sons and will live on Shady Side's Fox Chapel campus.