Appalachian Reckoning: An Antidote to Hillbilly Elegy?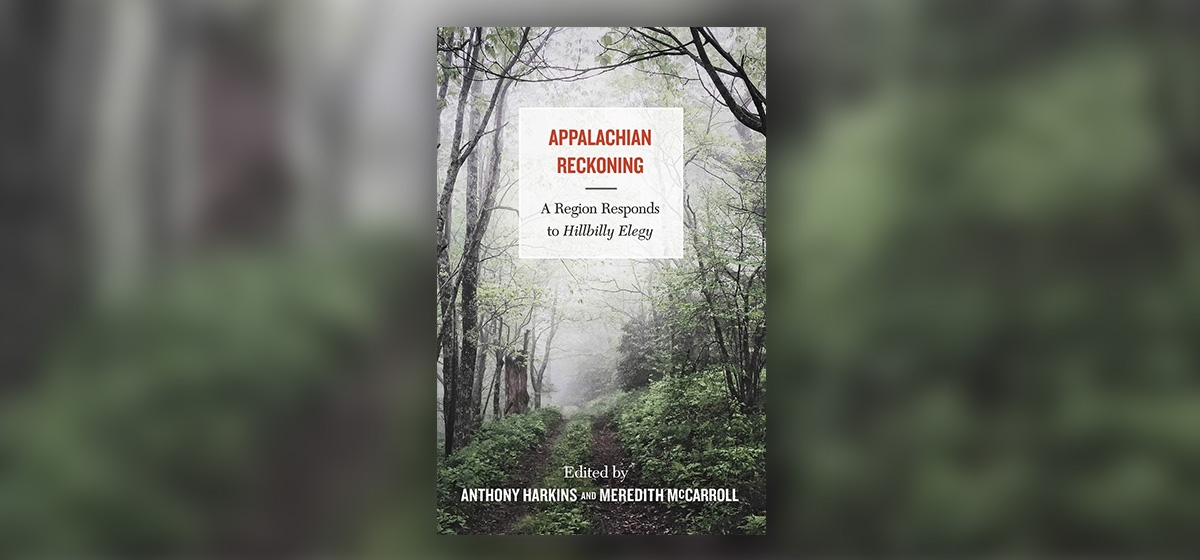 December 18, 2019
Tasteless jokes abound on the internet, including one I recently read: "Did you know the toothbrush was invented in West Virginia? Anywhere else and it would have been called a teeth brush." I chuckled before considering the misguided notion that it's still OK to trash poor whites.

Writing for NPR's "Code Switch," Leah Donnella explains that "When poor (or formerly poor) white folks do get portrayed in the media and pop culture, they're often reduced to a series of offensive stereotypes: that they're angry, lazy, dirty, overweight, sunburned, stupid, racist, alcoholic, abusive, jobless, tacky, diseased, violent, backwards, Bible-thumping and uneducated. Those stereotypes get reinforced over and over again on TV and in movies, as anyone who watched 'Here Comes Honey Boo Boo' or 'Duck Dynasty' will tell you." It's in this effort toward clarity that a new book from West Virginia University Press, Appalachian Reckoning: A Region Responds to Hillbilly Elegy, seeks to set the record straight by setting its sights on the cultural impact of a single book and the tropes often used to portray a misunderstood population.
A New York Times best-seller for 73 weeks beginning in 2016, J.D. Vance's "Hillbilly Elegy: A Memoir of a Family and Culture in Crisis," proved, at times, to be a compelling personal account of growing up in Middletown, a rust belt Ohio town. Raised by a mother dealing with addiction and his beloved, good-hearted yet once-troubled grandparents who had migrated from Breathitt County, Ky., readers followed Vance through his formative years, his enlistment in the Marine Corps and academic success that led to a Yale Law School degree and a high-paying job in Silicon Valley. The book is currently being adapted into a feature film directed by Ron Howard and is set to be released in the upcoming year.
That book's popularity hinged on Vance's success, characterized by historian T.R.C. Hutton as an "up-by-your-own-bootstraps fairy tale that capitalism has always used to win support from the underclass." Lauded by both conservative and liberal media for his personal honesty and insights on "hillbilly culture," "Hillbilly Elegy" was celebrated by some for providing an understanding on why working-class whites in Appalachia were drawn to Donald Trump's outsider candidacy. However, many Appalachian writers and academics have pushed back on Vance's story and its sweeping objectification of dysfunction as a character trait for so many as reacting to "bad circumstances in the worst way possible."
Appalachian Reckoning, an anthology stretching over 400 pages, seeks to rebut Vance's thinking on a region he's only visited. Running the gamut from scholarly and personal essays to photography and poetry, Appalachian Reckoning stands as a well-conceived project whose thoroughness will get readers thinking differently about a region that's often the butt of jokes. In the introduction, editors Anthony Harkins and Meredith McCarroll answer their own rhetorical question, "why this book?" by writing, "This is a book born out of frustration. This is a book born out of hope. It attempts to speak for no one and give voice to many. This is a book that could have emerged without 'Hillbilly Elegy,' but it was also created in the explicit context of a post-election, post-'Hillbilly Elegy' moment. It therefore attempts to respond to those who have felt they understand Appalachia 'now that they have read Hillbilly Elegy' and to push back and complicate those understandings." The diversity and thoroughness of the writing here is not to be taken lightly.
For those of us living in the "Paris of Appalachia," it often feels as if we're removed from an area that's mostly thought of as backwards. With that region stretching from northern Alabama to southern New York, it encompasses a vast swath of country that's often had its land exploited by outsiders. It's also a place that many believe thinks in monolithic ways.
In his essay, "Once Upon a time in 'Trumplachia,'" Dwight B. Billings, emeritus professor of Appalachian studies at the University of Kentucky, scolds Vance for his "nostalgia," claiming he "knows very little about contemporary Appalachia—certainly not the region's vibrant grassroots struggles to build a post-coal economy, not its past and ongoing struggles for economic, labor, environmental, and social justice." Vance's generalizing about others through the lens of his own family's faults seems to be a recurring beef running through the pages of Appalachian Reckoning.
And while early parts of the anthology focus on taking Vance to task for his negative stereotypes of Appalachian culture, others use aspects of his memoir as a springboard for their own exploration. One especially poignant piece by activist and social worker Allen Johnson, "It's Crazy Around Here, I don't Know What to Do about It, and I'm Just a Kid," confronts how adverse childhood experiences (ACE) can shape children in profound ways. However, writing about it allows memoirists like Vance and Jeannette Walls, author of the acclaimed "Glass Castle," to "process in order to transcend." While relying on childhood psychological studies and proffering both these writers as astute examples, Johnson shares that "resilient children begin their transcendence through emotional separation from their dysfunctional setting… this key turning point decision becomes an emotional divorce from their families." This divorce can also lead to a loss of confidence.
Johnson strengthens readers' understanding by employing clinical psychologist and writer Donna F. LaMar's concept of "significant other" to show how some children succeed while others don't. LaMar characterizes these helpful folks as being able "to offer love, acceptance, support, kindness, and a feeling of being special… the nurturing and protection that comes from relationships are remembered vividly for years. Even what seems to be the smallest gifts from others are priceless gifts to the transcender." Vance's venerated Mawmaw becomes a shining example of this, helping him move away from turbulent childhood experiences even while she is still processing her own.
Another strong example of Appalchian Reckoning's ability to unpack a wide-range of perspectives is Edward Karshner's essay, "These Stories Sustain Me: The Wyrd-Ness of My Appalachia." Here, he also speaks of the "fierce granny," saying "much of our Appalachian identity is tied up in these stories of strong women." The examples he provides throughout also will help readers to understand both the extreme clichés found in Appalachian literature like "Deliverance" as well as the stifling fatalism embraced by many. He goes on to explain the "Hillbilly is a caricature created by others," before asking, "Who has the right to choose the stories we tell ourselves?" It seems like a simple question that encapsulates the struggle of a region hoping to be heard on its own terms rather than relying on others to misappropriate the pride in a place that Appalachian Reckoning strives to recover.