Air Rules
Regulations that helped clean the region's air face new challenges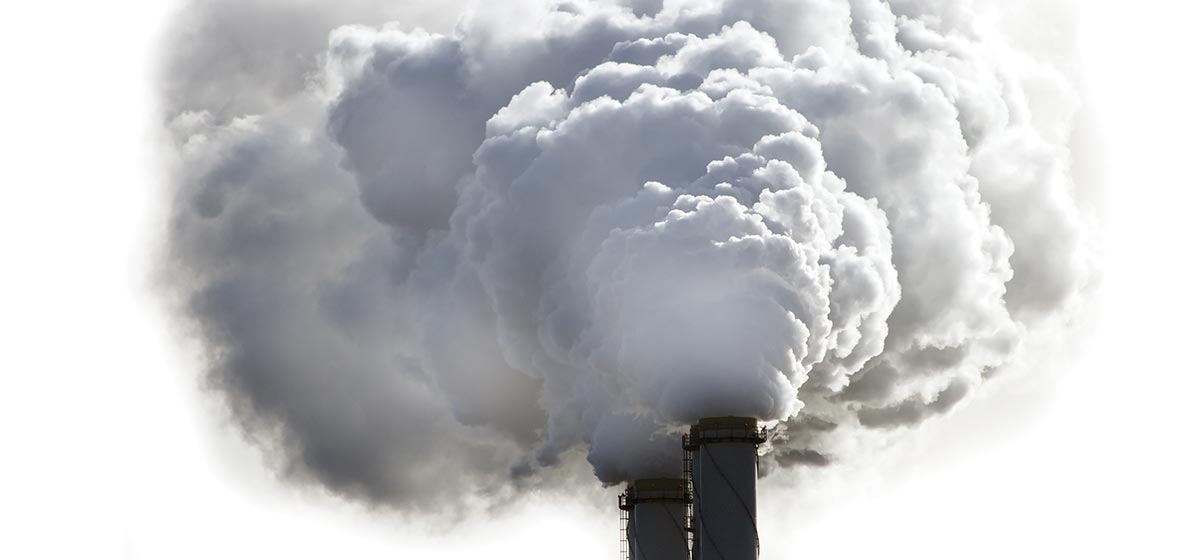 November 20, 2017
Bluer skies over southwestern Pennsylvania owe a debt to local, state and federal regulations that have evolved over decades to spur technological advancements and investment in controlling air pollutants from industrial plants to the cars we drive.

It wasn't until the City of Pittsburgh adopted its Smoke Control Ordinance in 1941 that the dense smoke choking it began to lift and burning streetlamps in the afternoon was no longer necessary.
In 1970, Congress passed the Clean Air Act, expanding the sophistication and reach of regulation to include science-based limits on less visible pollutants which earlier laws failed to address. And the trend it set of toughening air standards in response to mounting evidence of public health risks led to dramatic improvements in the air quality of southwestern Pennsylvania and the nation.
But the regulatory landscape is changing, clouding the prospects for future improvements in air quality. In Washington, a new administration has signaled its intent to usher in an era of deregulation and proposed deep cuts in the budget of the nation's chief environmental enforcement agency. And in Pennsylvania, the amount of state tax dollars earmarked for protecting air, water and land has dwindled to less than what had been spent 15 years earlier.
Bad air draws a response
Every metropolitan region has had to deal with controlling air pollution. But with its legacy of heavy industry, steep river valleys and frequent pollution-trapping temperature inversions, the problem in Southwestern Pennsylvania has been more complex, stubborn and severe than most.
Not surprisingly, the region has played a significant role in demonstrating the public health risks of air pollution and advancing the development of regulations intended to reduce those risks.
Pittsburgh's smoke control law, which hastened the city's transition from coal to natural gas for heating, was a model of progressive environmental policy in its day and was embraced by city government and civic leaders as part of a broader vision of urban renewal.
And it delivered. Between 1940 and 1950, coal's share of the fuel consumed in the city fell from 81 percent to less than 32 percent. And by 1958, smoke reduced visibility only one out of every 65 hours compared to a decade earlier, when it had diminished visibility one out of every four.
Allegheny County followed with its own pollution law. But compared to Pittsburgh's, it was more accommodating to the steel industry that dominated its economy, requiring that plants only had to install emissions controls "proven to be economically practical."
"The city passes a smoke control act and it's the toughest in the nation," said Joel Tarr, Richard S. Caliguiri University Professor of History and Policy at Carnegie Mellon University. "When Allegheny County gets around to devising its act, the county Air Pollution Control Board is dominated by industrial interests and it's weaker. There has always been tension between industry and jobs and air quality. Even some people who were in favor of improved air quality worried about job loss and felt you had to go slow with industry."
"There has always been tension between industry and jobs and air quality." —Joel Tarr, Carnegie Mellon University
Other local contributions to the evolution of air regulation include the work of the late Carnegie Mellon University economist Lester Lave and his colleague, Eugene Seskin. After poring over U.S. air quality and health data, they calculated the cost of pollution in terms of premature deaths and dollars lost to low productivity and poor health using a methodology that has survived decades of scrutiny.
Their work was an early basis for national regulations to improve air quality, including amendments to the Clean Air Act, the 1970 federal law that sets the legal framework and standards for protecting air quality in the United States.
Today, however, the decades-long trend of tightening air quality rules based on science and public health risk that followed is facing its greatest challenge.
Change in the air
Soon after taking office, President Donald Trump took several actions that strongly suggest an era of environmental deregulation is likely under his administration, including revising or repealing rules adopted to improve air quality and protect public health.
In June, President Trump announced the U.S. would withdraw from the Paris Agreement signed by nearly 200 nations, who agreed to take voluntary actions to reduce greenhouse gas emissions and slow the warming of global air temperatures.
In October, U.S. Environmental Protection Agency Administrator Scott Pruitt announced a proposal to repeal the 2015 Clean Power Plan, which directs states to reduce carbon dioxide emissions from power plants. Trump had ordered the agency to review the Obama-era law based on a number of tests, most of which were economic, such as whether it hinders energy development and economic growth and provides "benefits that substantially exceed their costs."
But for state and local environmental agencies, the immediate concern is the administration's proposal to cut EPA spending by 30 percent, trim its staff by 3,800 employees and slash the grants it gives those agencies to enforce federal air rules in their communities by 45 percent.
"It would greatly affect us if our [federal] grants are cut," said Jayme Graham, Allegheny County Health Department Air Quality Program chief. "We would have to realign our priorities. All agencies are asking, 'What will we have to cut if our grants are cut?'"
The EPA delegates authority to state and some local agencies to take certain steps to enforce the Clean Air Act, such as gather and verify data from major emission sources, draft plans to lower pollution in places that exceed federal standards and issue permits to industrial plants that specify the procedures and equipment standards to control pollution. In Pennsylvania, local agencies in Allegheny and Philadelphia counties have such responsibilities. The state Department of Environmental Protection (DEP) enforces air quality rules in the other counties.
EPA grants accounted for 26 percent of Allegheny County's air quality program budget last year. And EPA grants represented 28 percent of DEP's 2016 revenues.
Another local worry is the loss of expertise that deep cuts in the EPA workforce might mean. More than half of EPA employees are engineers, scientists and environmental protection specialists.
"There's a lot of synergy among agencies," said James Kelly, deputy director in charge of the Allegheny County Health Department Bureau of Environmental Health. "The EPA relies on us as the ground troops to implement regulations. We rely on their expertise in how to do that."
More than the sum of its parts
The U.S. Steel metallurgical coke plant in Clairton is a high-profile example of how federal laws and the authority given to state and local agencies to enforce them work to tame air pollution from prolific sources.
The Clean Air Act sets limits for common pollutants, such as fine particulates, and standards for 187 air toxics, many of which are carcinogens. It requires permits for major pollution sources, such as industrial plants, that specify procedures and technology standards for controlling their emissions. And it applies higher standards to plants in areas where air pollution levels are above health-based limits.
The Clairton plant, which bakes coal into fuel for steelmaking, is the picture of a major pollution source. It sits in a stretch of the Monongahela River valley that violates Clean Air Act limits for fine particulate air pollution and sulfur dioxide. And air data by the county Air Quality Program identifies the plant as a chief source of those pollutants.
As a result, permits and consent agreements negotiated with county regulators have required U.S. Steel to revise practices and make infrastructure improvements at the coke plant costing more than $500 million in recent years as part of a series of plans sanctioned by the DEP to reduce pollution in the valley.
That's not all. Major pollution sources are required to regularly record and report emissions data to state or local agencies charged with verifying their compliance. But county air regulators have added restrictions at the Clairton plant to go beyond those required by federal law and assigned inspectors to monitor compliance daily, making it the region's most scrutinized industrial plant.
It's not a coincidence that pollution levels in the valley have fallen dramatically. The Liberty Borough air monitor—the best indicator of fine particulate pollution coming from the Clairton plant—reports an annual level of 12.9 micrograms per cubic centimeter, about 7 percent above the federal standard. Some 15 years earlier, however, it was reporting levels of 23 micrograms per cubic centimeter—nearly twice as high as the current limit.
"There are benefits to a local [air quality] program," said Rachel Filippini, executive director of the Group Against Smog and Pollution (GASP). "There's a lot of institutional knowledge here. And there's the ability to come up with localized remedies for specific local problems."
Imperfect system
State and local air quality agencies have not escaped criticism.
Industries regulated by those agencies in Pennsylvania have complained for years about the sluggish process of getting air quality operating permits approved. And both industry and environmentalists share concern over the capacity and funding of the DEP.
The state agency's $697 million budget for 2015–2016 is 12 percent less than what it had to work with 15 years earlier. And it reflects a steady decline in the state tax dollars spent on the agency. General fund revenues have decreased 58 percent since the 2001–2002 fiscal year, state records show. The DEP employs 30 percent fewer people overall than it had in 2013 and its Air Quality Bureau staff is down 32 percent.
"DEP is vastly underfunded," said Joseph Otis Minott, executive director and chief counsel of the Clean Air Council, a Philadelphia-based nonprofit. "We're still an industrial state. Natural gas is expanding. We still have coal and steel. Those are pollutants DEP needs to be on top of, but they don't have the resources to do it. And it's not a Democratic or a Republican thing. DEP's budget has been cut year after year."
An investigation by GASP found that 28 percent of the major pollution sources DEP oversees in southwestern Pennsylvania had outdated operating permits in 2016.
In Allegheny County, one-third of the permits for major pollution sources regulated by the county air quality program were outdated. And Allegheny Ludlum, which has operated a steel plant in Brackenridge for decades, has never had a permit.
Industrial plants are required to comply with current emissions standards, regardless of the status of their permits.
Several tardy permits in Allegheny County have been updated and a new permit for Allegheny Ludlum is expected later this year, county officials say. Reasons they give for the delays include frequent changes in equipment and operations that require revising emission strategies, which has been an issue in negotiations with Allegheny Ludlum.
"It's a series of small delays over 20 years," said John Baillie, a GASP attorney. "But after 20 years, you need to make it happen."
Uncertainty reigns
Air quality regulations have been revised and challenged frequently since the Clean Air Act was passed, leaving industry and regulators to plot the immediate future without fully knowing what it would bring. That uncertainty has been heightened by recent White House and EPA actions.
Last summer, the EPA tried to delay a rule it adopted in 2016 that places restrictions on methane emissions from oil and gas wells as part of a strategy to reduce greenhouse gases. When a federal appellate court blocked its bid for a 90-day delay, the EPA announced intentions to pursue a two-year stay. Individual wells are usually not defined as major polluters, exempting them from Clean Air Act emissions standards for industrial sources.
The practical implications of President Trump's intention to withdraw from the Paris Climate Agreement are also unclear. In signing the 2015 accord, the U.S. agreed to reduce its greenhouse gas emissions 26–28 percent below 2005 levels. Those targets are not legally binding.
But the treaty prohibits the United States from withdrawing until November 4, 2020, one day after the next presidential election. The idea of doing so is opposed by a number of major corporations, governors and state attorneys general, including Pennsylvania's Josh Shapiro. Some 350 mayors, including Pittsburgh's William Peduto, pledged to uphold the agreement. And a Yale University survey suggests 69 percent of Americans favor staying in the climate accord.
The fate of the Clean Power Plan, which seeks a 32 percent reduction in power plant carbon dioxide emissions, is also uncertain. The EPA rule already was tied up in court after more than two-dozen states, including West Virginia, and others sued to stop it.
The law seeks steep cuts in greenhouse gases by setting power-sector emissions targets that states cannot meet by improving coal-fired plants alone, prompting criticism that it is an attempt to force a shift from coal to renewable and other sources of electricity sources that produce less carbon emissions.
Coal-fired power plants account for 68 percent of the energy industry carbon dioxide emissions, according to U.S. Energy Information Administration data.
"The war on coal is over," EPA Administrator Pruitt declared on Oct. 9 when announcing the agency's proposal to repeal the Clean Power Plan during a speech in the coal state of Kentucky. Seven months earlier, he had notified the nation's governors that states are not obligated to comply with the Clean Power Plan, saying, "The days of coercive federalism are over."
In the repeal proposal, the EPA argues the Clean Power Plan regulates emissions in a way that exceeds the agency's authority. It estimates the nation will save $33 billion by not complying with the regulation and disputes the health benefits the agency had previously estimated the law would deliver.
The EPA has not decided whether to replace the Clean Power Plan with another regulation for addressing power-sector carbon dioxide emissions.
"It's frustrating that there is someone heading up the EPA who doesn't believe in the mission of the agency," Minott said. "It's fine to revisit regulations to make sure they are doing the job they should be doing. But they were adopted for a reason—to protect public health and the environment. To make it your mission simply to undo regulation is, to me, morally bankrupt."
Repealing the Clean Power Plan requires the EPA to follow a regulatory process that includes a period of public comment, which could take months. Attorneys general in more than a dozen states have said they'll sue to enforce the Clean Power Plan. Pennsylvania's Shapiro was not among them as of mid-October.
"It's a lot harder to enact regulatory change when you are trying to be more protective of the environment and more restrictive on industry. Sometimes it takes years to do that," said Grant MacIntyre, director of the University of Pittsburgh Environmental Law Clinic. "It's easier to take deregulatory action. It's not as long of a process. You don't need to show as much support as far as the science goes."
In the meantime, how local pollution will be controlled in the coming years and whether levels will continue to fall across southwestern Pennsylvania remains up in the air.