A Deeper Look at Health
The rise of functional medicine in treating chronic disease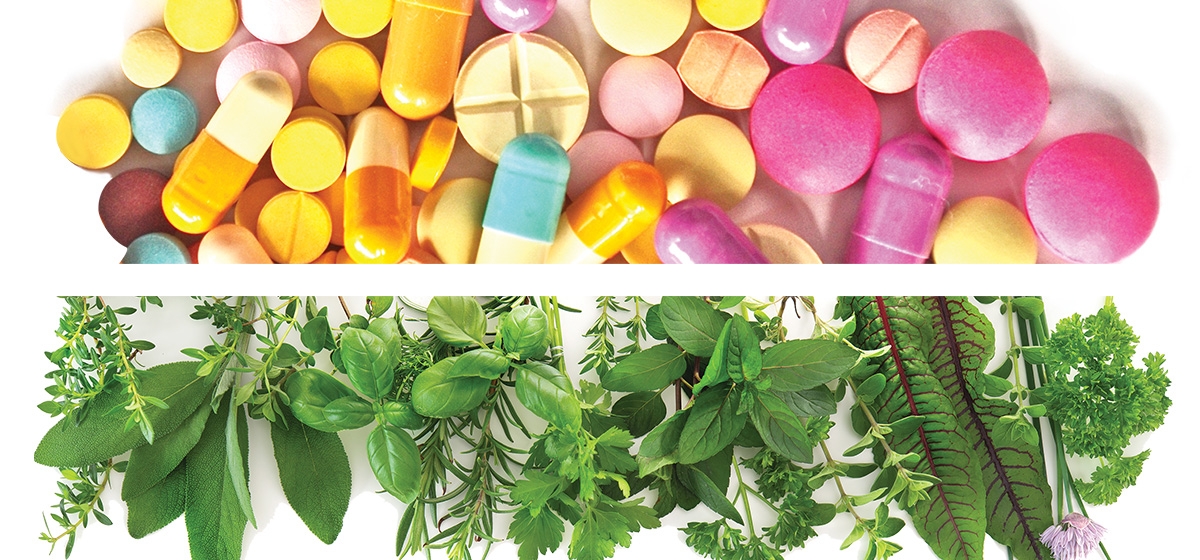 November 11, 2019
When Kelle Cunningham had her first appointment with David Lobur, M.D., it was unlike anything she had ever experienced. They talked for 90 minutes.
"He wanted to know all about my health history: How I was born? What I did. He just wanted to know everything about me, which I never had happen before," says Cunningham, 52, of McMurray.
"Functional medicine practitioners spend ample time delving into each person's story to find and correct imbalances in one's diet, sleep, stress, personal relationships, physical activity, toxic environmental exposures, and unique genetic profile."
—Dr. Lobur, M.D.
Dr. Lobur is among a small, but growing, number of functional medicine practitioners, who embrace a systems-based approach to identifying the underlying causes of chronic ailments.
"Functional medicine practitioners spend ample time delving into each person's story to find and correct imbalances in one's diet, sleep, stress, personal relationships, physical activity, toxic environmental exposures and unique genetic profile," Dr. Lobur said.
Functional medicine isn't a quick fix, he said, but "a guided partnership between patient and practitioner to navigate many key changes that will lead to long-lasting health improvements beyond pharmaceuticals and procedures."
Much of their services are not covered by insurance. Patients often come to them after conventional medicine specialists couldn't identify the underlying cause for a stubborn health issue they're dealing with, such as chronic fatigue.
Functional medicine is not without controversy and skeptics. Critics take issue that functional medicine was founded by a non-medical doctor whose company sells supplements, and they caution about putting faith in treatments that haven't been rigorously studied and aren't supported by evidence-based science. Former U.S. Air Force Flight Surgeon Harriet Hall, an outspoken critic of non-conventional medicine, has described alternative approaches, including integrative and functional medicine, as "marketing terms, Trojan horses designed to sneak non-science-based medicine into conventional medical practice."
But an increasing number of hospitals and health care systems are exploring the functional medicine approach as a complement to more conventional medical care.
Dr. Lobur is one of six practitioners in a 50-mile radius of Pittsburgh who are certified by the Institute for Functional Medicine, according to the IFM online search tool. Others include Linda D'Eramo, DO, who opened a Functional & Integrative Family Medicine practice in Moon Township after earning her medical degree from Philadelphia College of Osteopathic Medicine. Another, Karl Holtzer, M.D., works with a team of practitioners at the Center for Integrative Medicine at UPMC Shadyside, where services intended to complement—not replace—more conventional medical treatments include age-old therapies, such as acupuncture and naturopathic approaches, and mind-body methods, such as biofeedback and relaxation therapies.
Allegheny Health Network offers a generally similar approach and services at its Center for Complementary and Integrative Health at Allegheny General Hospital Suburban campus in Bellevue. "We aim to address the root causes of disease and treat patients through lifestyle changes," said Betsy Blazek-O'Neill, M.D., who is trained in physical medicine and rehabilitation and has been part of an integrative healthcare team at AHN since 1997. "However, we don't call ourselves a functional medicine program because we don't focus on things like herbal and vitamin supplements or rely on the use of non-traditional blood and urine lab testing."
She said patients are often best served when they get nutrition through food sources, but patients are sometimes referred to local naturopathic practitioners. Naturopathic medicine emphasizes prevention, treatment and optimal health through the use of therapeutic methods and substances that encourage a patient's inherent self-healing process, according to the American Association of Naturopathic Physicians.
"The basic premise of functional medicine reflects a primary shift that needs to happen in all of medicine." But, Dr. Blazek-O'Neill added, "some functional medicine practices rely heavily on specialized testing done outside of regular hospital testing labs and I'm not sure that all clinicians know how to order and interpret those tests accurately."
Rising cost of chronic disease
Dr. Lobur received a medical degree from Jefferson Medical College, did his internal medicine residency training at UPMC Presbyterian Shadyside and worked as a hospitalist for several years. But he turned to functional medicine after conventional medicine failed to help his first-born son, who developed a persistent skin rash. "For my son, we did an elimination diet and got rid of gluten, dairy and other inflammatory-type foods and his eczema vanished. This was my springboard to get into functional medicine."
Chronic disease and mental health conditions account for 90 percent of the $3.3 trillion spent on health care each year in the United States, according to the Centers for Disease Control.
"We're in an epidemic of chronic disease that's unlike anything ever seen before in human history," said Mark Hyman, M.D., who leads Cleveland Clinic's Center for Functional Medicine and chairs the Institute for Functional Medicine. "It's bankrupting our country. We need to solve this and we need to solve this now. And functional medicine is the solution that's going to drive the change."
It was largely Dr. Hyman who inspired Dr. Lobur to alter his career course. "I was working a usual shift as a hospitalist and was having a worse day than usual," Dr. Lobur said. "I had a particular patient come back for the 'umpteenth time' with the same medical concerns and it was wearing on me. I began thinking of my son and in the back of my mind I remembered that notion of functional medicine."
After watching an online TEDMED talk by Dr. Hyman, Dr. Lobur realized that "within our medical system at large we were simply 'managing disease' and not 'optimizing wellness.'
"I immediately signed up as a member for IFM and called my wife, telling her 'I am going to be a functional medicine doc,' which was met with an enthusiastic, 'Yes.'"
Tangled medical mysteries
Dr. Lobur started seeing his first functional medicine patients in 2015 and now owns the Squirrel Hill Family Wellness Center, which he expects to rename the Pittsburgh Center for Functional Medicine in the fall. Kelle Cunningham didn't have a serious medical issue when she first came to see him a few years ago. She was simply looking for someone to help her maintain an active lifestyle as she edged closer to 50. She found Dr. Lobur while searching for Pittsburgh-area doctors who practice functional medicine, which she learned about through a CrossFit athlete whose career she follows.
"At that first visit, Dr. Lobur did a bunch of blood work and found my vitamin D was super low," said Cunningham, who realized her low D level was likely the cause of some mild fatigue she had been experiencing.
Two years ago, she was hit with a slew of strange symptoms that wouldn't go away. "I had chest pain, heart palpitations. I felt I had a lump in my throat. I was tired all of the time."
Dr. Lobur ordered blood work that ruled out food allergies and Lyme disease. Cunningham also turned to conventional doctors. Her primary care doctor was baffled, she said. When she went to the emergency room twice for chest pain, ER doctors told her it could be a pulled muscle or anxiety. A cardiologist checked her heart, a gastroenterologist checked her throat and an endocrinologist checked her thyroid. "I did all these tests and they ruled everything out. There was nothing physically wrong with me," she said. Her cardiologist told her to stop drinking caffeine and prescribed a beta blocker for the palpitations.
Out of frustration, she stopped having tests done for several months. Last September, she made her way back to Dr. Lobur. A urine test to look for "microtoxins" uncovered high levels of mold. Dr. Lobur prescribed her a binding-agent that Cunningham mixed with water and drank four times a day. "The powder tasted terrible. It was like paste." She was also referred to a mold-remediation company that found her home's mold source—a basement sump pump. She had a venting system put in. She started doing infrared saunas three days a week to help reduce inflammation. "In two weeks, I felt like another person. It was crazy. The brain fog, that I didn't know I had, went away. I could think clearly. I used to have to lay down at 2 to take a nap. I didn't have to do that anymore. My heart palpitations went away completely," said Cunningham, who works out of her home as the Pittsburgh-area representative for the United States Tennis Association.
"Mold is a big risk factor in regard to chronic inflammatory response syndrome (CIRS), especially since half of all buildings have water damage," Dr. Lobur said. "What happens for many patents I see with environmental sensitivities is that there is a moment in time when his or her functioning innate immune system, which normally contains surrounding microbial pathogens and toxins, begins to falter from a cumulative build-up of stressors on the body. These individuals become especially sensitive to these same toxic triggers, which leads to widespread chronic inflammation and multi-symptom illness in susceptible individuals."
Cunningham is convinced that inflammation triggered by a mold sensitivity was the cause of her health problems. She didn't mind having to pay out of pocket for much of her care from Dr. Lobur, she said. "I don't mind paying the extra money. Spending 90 minutes talking to Dr. Lobur was worth it. Now he knows my whole history. I can get on the phone with him for a half hour. He emails me the results of tests and we talk about a game plan."
Cunningham still plans to utilize conventional medicine, which Dr. Lobur encouraged her to do. But, she said, she will continue to see him. "He didn't just give me a beta blocker and tell me to stop drinking caffeine."
Our greatest health threats
Six in 10 adults in the U.S. have a chronic disease and 4 in 10 have two or more, according the U.S. Centers for Disease Control and Prevention.
Chronic diseases such as heart disease, cancer and diabetes are the leading causes of death and disability in the United States and leading drivers of the nation's $3.3 trillion in annual health care costs. 
Many chronic diseases are caused by what we ingest and a sedentary lifestyle. The CDC lists these as the main causes of chronic disease:
Tobacco use and exposure to secondhand smoke
Poor nutrition including diets low in fruits and vegetables and high in sodium and saturated fats
Lack of physical activity
Excessive alcohol use