A Crumbling Pittsburgh Treasure
Photography by John Altdorfer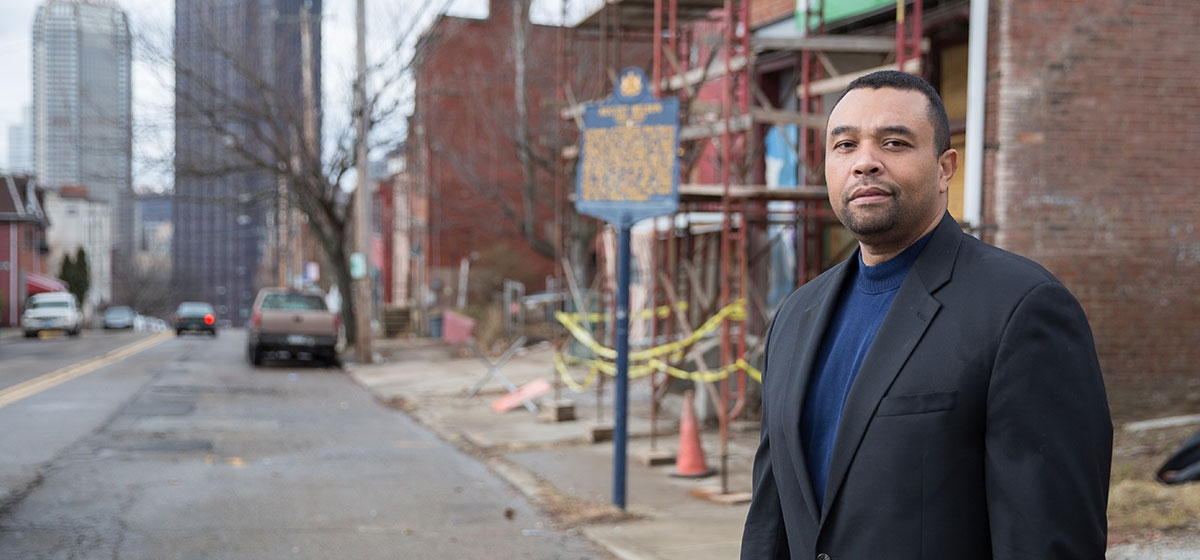 February 28, 2017
There may be an historical marker outside 1727 Bedford Avenue in Pittsburgh's Hill District, but the building's condition says a lot more than the words on the marker. Plywood patches where a front door used to be. Beyond it, plaster has fallen from the interior walls, exposing the crumbling red brick frame. The living room ceiling has collapsed, and everywhere paint peels in the damp, cold air.

This was the childhood home of August Wilson—the Pulitzer Prize winning playwright who saw the world unfolding from his front stoop, and then spent his adulthood penning homages to a neighborhood where black lives always mattered and a nation that never seemed to get it.
It's been a long time since Wilson and his five siblings, mother and father were in this house. And the last occupants who were no relation vacated it in the 1970s.
A steep, carpeted staircase leads upstairs to two bedrooms. More peeling, bubbling paint. More holes in ceilings, plaster in heaps on the floor.
Watching that brick house fall to ruin was too much for Wilson's nephew, Paul Ellis, Jr. He saw the plays on Broadway—Ma Rainey, The Piano Lesson, Seven Guitars, Fences, Two Trains Running, Jitney—and he knows the impact his uncle had on American Literature.
"It'd be a crime for his childhood home not to reflect that legacy," Ellis says.
There was no good reason that 1727 Bedford Avenue should sit there, crumbling. So, Ellis founded The Daisy Wilson Artist Community, Inc. a 501c(3) nonprofit corporation named in honor of the playwright's mother. The plan is not only to renovate the building but also to use it as a community space for art and education.
August Wilson's legacy extends well beyond his plays. When Ellis's father died when Ellis was an adolescent, Uncle August stepped in.
"He became…not a parental figure, but an influential figure. He'd let me sit in on rehearsals. I'd watch him pick apart an inflection of a word or the actor's expression. He gave me additional context, a whole new perspective on how one word can make a difference. Those actors…can you imagine? You're being held to impossible standards, but it was a golden standard."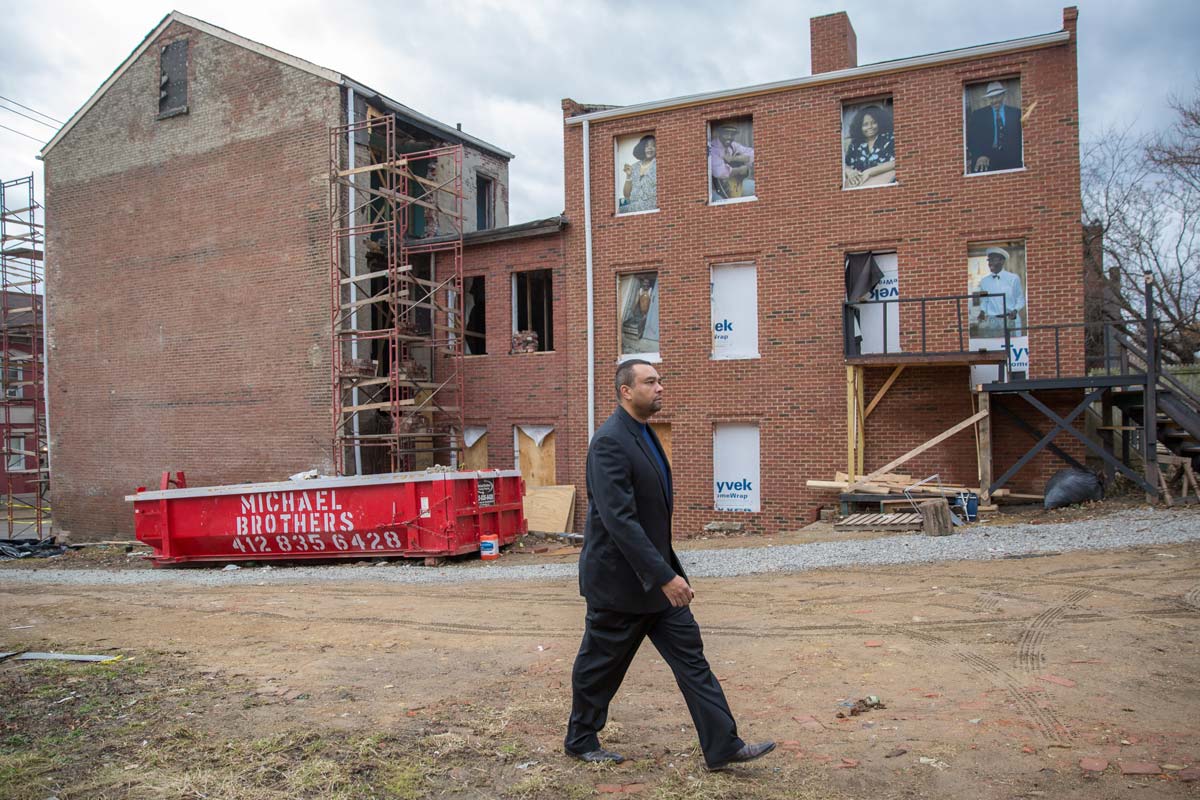 Photography by John Altdorfer
Ellis saw his uncle scoff when people would refer to his latest manuscript as a masterpiece.
Masterpiece? Let me tell you something: Even when you get to the point where you think it's a masterpiece, go back and edit. And if others think it's perfect? Go back and edit it some more.
Saving 1727 Bedford Avenue has become a community effort over the past 10 years. Grants have paid for reinforcement of some of the interior walls and repair of the brick façade—part of a $3 million overall project to restore the structure by April of next year to coincide with Wilson's birthday.
Ellis's flashlight cuts through the still, stale air, its beams dancing across a caving ceiling, boarded windows, and piles of crumbling plaster on the floor of his uncle's childhood home. August Wilson, Pulitzer Prize winner. The man the New York Times declared the "Theater's Poet of Black America."
"If there were ever a worthwhile project," Ellis says, stepping gingerly across exposed beams, "you're looking at it."