Having a great time in Beaver, Pa.
Worth the drive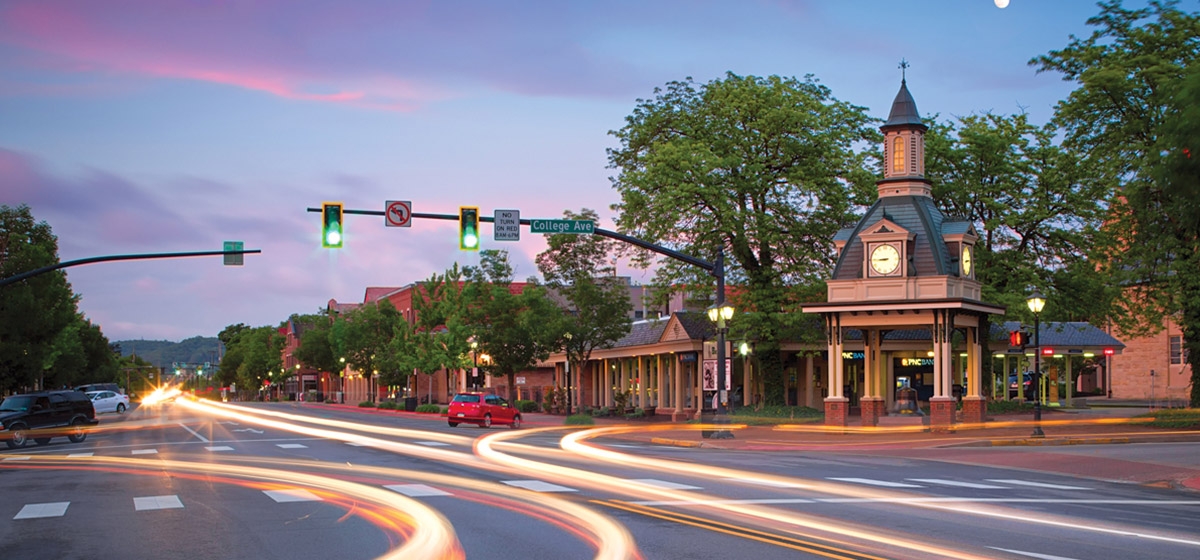 August 20, 2015
Rudyard Kipling visited Beaver, Pa, during the summer of 1889 and referred to it fondly in "Sea to Sea: Letters of Travel." Spend a day or two there, and you'll understand why.
Established at the confluence of the Ohio and Beaver rivers in 1802, Beaver is the Beaver County seat with an historic district built mainly between 1850 and 1946 and historic sites including Fort McIntosh, the Beaver Area Heritage Museum and the 1802 Log House.
Today, it combines the charm of small town America with a hip, urban edge, including wide streets, deep brick sidewalks, twinkling trees in winter, with all power lines underground. Much of this is thanks to an award-winning streetscape project started in 2002 with the goal of restoring Beaver's Victorian charm.
Other than Starbucks and PNC Bank, everything downtown is local and unique. Many shops and restaurants focus on locally sourced foods and American-made products. Free parking is abundant, and shopping ranges from generations-old family establishments to those still displaying welcome bouquets. It's refreshing to encounter storekeepers with civic pride and genuine support for each other.
Soap Alchemy makes natural, handcrafted soaps in small batches with food-grade ingredients. Their Castile, Goat's Milk, Exfoliating, Shaving and Specialty soaps are generally available unscented and scented with pure essential oils. They also carry shea butters, scrubs, lotions, candles, customizable lip balms, gift baskets and even gentle soaps for dogs.
Snitger's Bicycle Store has been offering services and sales since 1950. Whether you want Trek or Specialized brands, mountain or road bikes, something for your kids or clothing and accessories, their professional bike fitters can help.
Grandpa Joe's Candy Shop is packed with retro candy and more than 250 classic glass bottle soda varieties, most made with real cane sugar. There's a "Candy Buffet" where for $5, you can stuff a box with all sorts of delights that will take you back to your youth.
Kids will go wild in Castle Toys and Games. The two-story shop is chock-full of fun and educational selections: from Brio wooden trains to Crazy Aaron's Thinking Putty, board games for children and families, creative play items and an emphasis on the unusual. The owner's goal is to be the best toy store in the world.
Artsy Doodle Craft Studio offers private sessions, parties for kids or adults, camps and workshops to produce a bevy of beautiful creations. Canvas painting, paint your own pottery, spin art and wreath making will evoke your inner Martha Stewart.
For home décor and great gifts, try Jeppie, with an ever-changing array of perfect hostess gifts, jewelry, Matt & Nat vegan handbags, and more. Two Rivers Olive Oil Company carries a wide selection of plain and flavored olive oils and balsamic vinegars, as well as "Pasta Mama" pastas and other foodie treats. For those who still love putting pen to paper, Sapling & Sons has a lovely selection of stationery, cards, papers and journals.
In keeping with the small-town feel, there is a family-owned hardware store, Fischer Hardware, and the oldest and last independent grocery store in Beaver County, Beaver Supermarket.
There is no shortage of food options either; many have outside dining at café tables in front of their businesses. For more than 50 years, third-generation family-run Kretchmar's Bakery has made cakes, pastries, pies, doughnuts, breads, cookies and other delicious desserts. Their Florentito is amazing! Waffles Incaffeinated serves an array of sweet and savory waffles, as well as breakfast and lunch fare.
Don't miss Witch Flavor? featuring a huge selection of Penn State Creamery ice cream. The mammoth cones come in cute plastic witch hats that both protect the cones and catch drips.
For more substantial food, try Heirloom Restaurant. With an emphasis on fresh, local and organic ingredients, the menu ranges from small plates, salads and flatbreads to house-smoked barbecue and large plates. There are vegetarian and gluten-free options. Beaver is a dry town, so BYOB.
Other restaurants of note are Café Kolache, with traditional sweet as well as savory Kolach pastries, soups and salads. For healthy, creative soups, salads and wraps, the newly opened Sproutz is a tasty option. Sushi lovers will enjoy Yama Japanese Restaurant. And Herban Touch Juice Lab serves all-natural juices, smoothies, salads, hummus and salsa. Their Golden Goddess juice is addictive!
If it's more than you can absorb in one day, consider a stay at Todd House Bed & Breakfast. The restored 1873 Victorian home is highly rated and just down the street from shopping and restaurants.
Beaver has events year-round, including the Sept. 19 Wine Festival, a Fall Festival, Halloween Parade and Light-Up Festival complete with Zambelli fireworks the day after Thanksgiving.
Like Rudyard Kipling, you will wax poetic after visiting Beaver. It's worth the drive!