Wolf Creek Narrows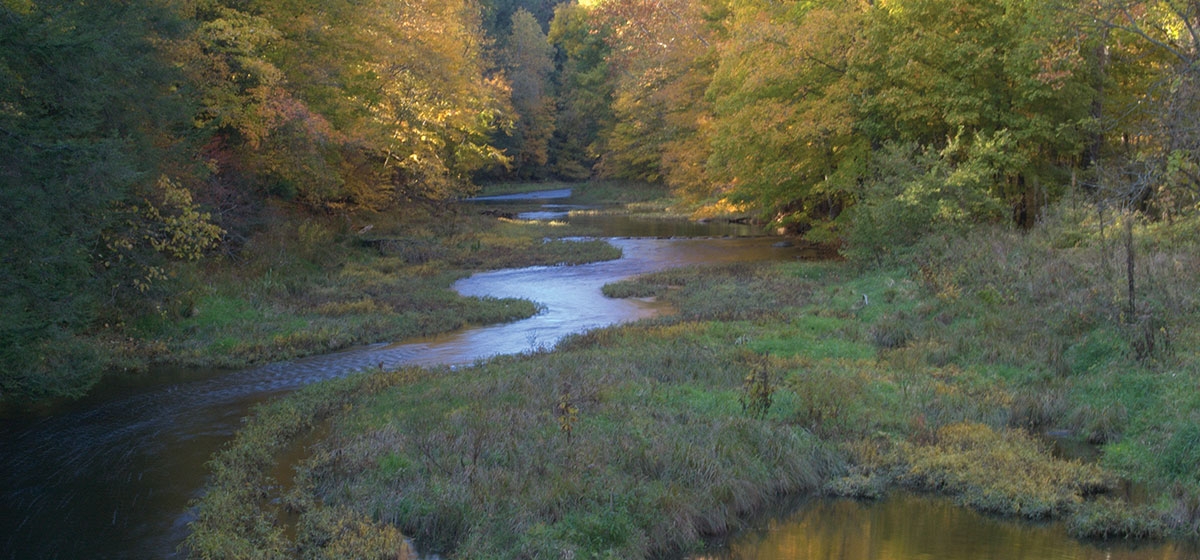 August 20, 2010
Near Slippery Rock, 45 minutes north of Pittsburgh, lies one of the Western Pennsylvania Conservancy's landscape gems: Wolf Creek Narrows. The property affords a hike with streamside views and, at times, beautiful wildflowers. Wolf Creek, the property's centerpiece, begins to the north at Pine Swamp, which the conservancy acquired and protected, and flows down into Slippery Rock Creek.

When I visit a property, I like to understand what forces create it, how it fits into its landscape, and why the place and its preservation are significant. Wolf Creek Narrows was heavily influenced by its glacial origin. The Wisconsinan glaciation moved south over northwestern Pennsylvania and retreated. Geologists tell us that, due to the impact of glacial meltwaters, there was a collapse of a tunnel that had been carved through the limestone bedrock, leaving the steep hillsides and boulders visible today.
The rich soils here, resulting from not only the limestone bedrock, but also the ground-up limestone carried by the glaciers, support an impressive plant variety. We see species such as walking fern growing on the rocks. In spring, the forest floor is blanketed in trillium, spring-beauty, Virginia bluebell and trout lily. In summer, the floodplain grows tall wildflowers including Turk's-cap lily. My last visit there was in deep winter, and the icy stream, deep forest and ravine walls provided a quiet, snow-blanketed example of how even a small preserved setting can offer a glimpse of wild natural beauty.