Virus Fallout
Allegheny County faces eroding revenues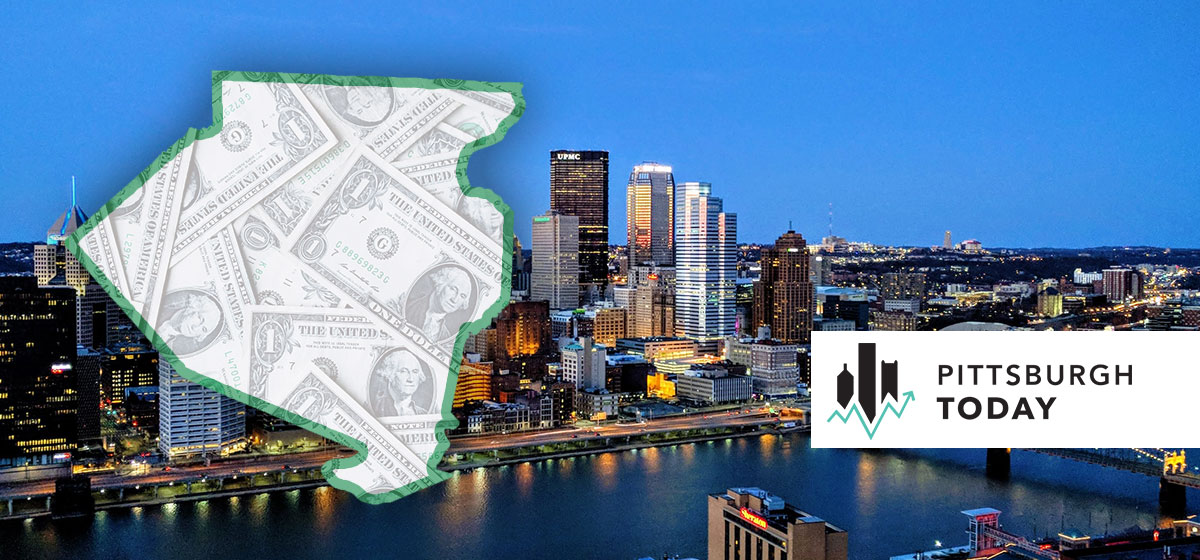 May 4, 2020
Even as it's leading the fight against the coronavirus in Pittsburgh, Allegheny County is facing a devastating decline in revenue because of the virus.

The county depends on a wide array of tax revenues that are certain to decline, at least during the next several months, due to business closures, stay-at-home orders and the slowing of tax revenue-generating commerce.
A hiring freeze and a reserve fund give county officials reason to believe they will be able to continue providing full services to residents and meeting financial obligations through the end of the year. But, they warn, southwestern Pennsylvania's largest county could face wrenching budgetary decisions in the years to come.
"The resources are here now, and we will be prudent and financially responsible," said Jennifer Liptak, County Executive Rich Fitzgerald's chief of staff. "There's still a (future) problem if we have to go in and use those reserve funds."
At 39 percent of total revenues, real estate taxes are the county's single largest source of funding and are largely expected to be stable throughout the year. And, the county does not collect any taxes on earned income, unlike cities, boroughs and townships which are watching those revenues shrink with rising unemployment.
But other key revenues the county relies on are at risk. Money earned from taxes on the sale of goods and services are a particular concern as the pandemic restricts gatherings and slows commerce. Revenues from sales, alcohol, car rentals, gaming fees and the county's share of the 1 percent Regional Asset District sales tax were expected to provide 14 percent of the county coffers.
The county is waiting to see data for the weeks when business closures were widespread to complete its projections of how revenues will be affected. "We like to have two or three months of data before we do what we would consider a solid forecast," said William McKain, Allegheny County Manager.
Among the steps taken to head off inevitable budget shortfalls was a hiring freeze for all non-emergency positions. "If human services or any of our 24/7 operations need any resources, they'll be provided either in the budget that we have now, or we'll move things around if appropriate," he said. So far, no additional staff have been required.
While the 2019 audit continues, his office estimates they have around $50 million in reserves, about what they had at the end of 2018. The county manager's office has had a longstanding policy of maintaining fund reserves even in the face of public criticism.
"Recently there's been calls from individuals and groups to spend down some of those monies," Liptak said. "We've resisted that under the premise that you need to have some money in case something happens. And something did happen."
While spending down the reserve will help the county navigate immediate revenue shortfalls, it will add to the problems that officials face in coming years.
"If we have to dip in to it, that means we have to build it back up again," McKain said.
REVENUE SUMMARY:
Total Revenue: $959,800,005
Real Estate Tax: $378,745,360 (39%)
Sales Tax: $52,980,000 (6%)
Drink Tax: $45,057,000 (5%)
Car Rental tax: $7,757,100 (1%)
Gaming Host Fees: $5,900,000 (1%)
Federal Funds: $54,657,068 (6%)
State Funds: $183,637,076 (19%)
Regional Asset District: $22,073,780 (2%)
Dept. Earnings, Charges and Fees: $167,926,371 (17%)
Other Sources: $41,066,250 (4%)
Source: https://www.alleghenycounty.us/budget-finance/county-budgets.aspx