Up in the Air: The Final Chapter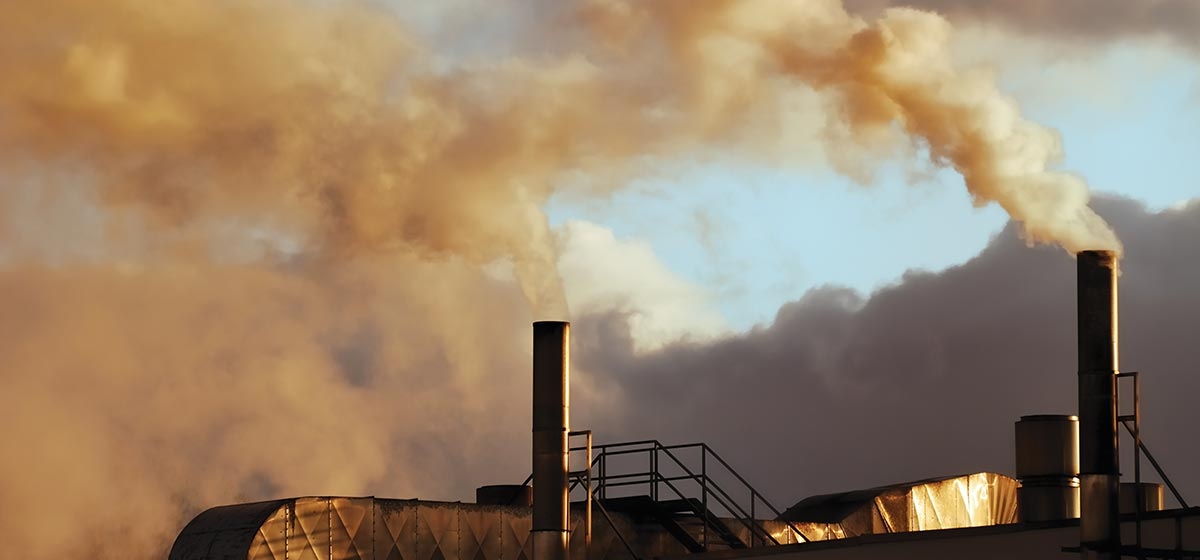 November 20, 2017
Air polllution's place in the history of southwestern Pennsylvania is as prominent as the region's mighty rivers and the steel industry that once crowded their banks. For nearly a century, it was a defining characteristic in the eyes of visitors, who pulled no punches when describing the grim conditions they found.

"In truth, Pittsburg [sic] is a smoky dismal city, at her best. At her worst, nothing darker, dingier or more dispiriting can be imagined," travel writer William Glazier reported in 1883.
Herbert Spencer's review was more damning. "Six months residence here would justify suicide," said the 19th Century British philosopher admired by Andrew Carnegie who claimed he'd been sickened by the air pollution he encountered while touring southwestern Pennsylvania during its rise as an industrial power.
"Six months residence here would justify suicide." —Herbert Spencer
Today, photographs are all that reminds us of the days when the region was cloaked in smoke. Most of the mills that contributed to it have been razed. And southwestern Pennsylvania is widely seen as a example of post-industrial renaissance with a stable, diversified economy, bright prospects, cleaner skyline and much less air pollution.
Pittsburgh Today looked at the region through the lens of air quality in a yearlong series of articles that concludes in this issue of Pittsburgh Quarterly. What emerges is a pollution problem exacerbated by topography and weather and influenced by the tug-of-war between economic and environmental interests. Southwestern Pennsylvania strives for a healthier, sustainable future built around an innovation economy featuring technology, education and medicine. At the same time, it's redoubling efforts to attract fossil fuel industries with a greater potential to pollute. Its history demonstrates how advocacy, investment and regulation can result in cleaner air. Yet, better air is not good enough to meet federal health-based standards for several major pollutants.
Coal-burning industrial plants dominate the list of the top sources of air toxics with the most prolific being two power plants and U.S. Steel's Clairton coke works in Allegheny County, according to U.S. Environmental Protection Agency data.
The coke works in Clairton is a high-profile example of the struggle to balance industry and environment. It employs 1,100 people and is a major source of tax revenue in a city that only recently shed its "distressed" designation under the state's Municipality Recovery Act. No plant has spent more on emissions- reducing infrastructure. No plant is more tightly regulated or draws more attention from environmental advocates. And it pollutes less than it ever has.
Yet, the Monongahela River valley downwind of the coke works still reigns as a pollution hot spot. Allegheny County is one of only 30 U.S. counties that fail to meet annual limits for fine particulate pollution. And the coke works remains a major reason why.
The region's most densely populated county also fares poorly in EPA assessments of the health risks from hazardous air pollutants, a group of air toxics that includes known or suspected carcinogens. It has the 21st highest cancer risk among 3,200 U.S. counties.
Although southwestern Pennsylvania won't be abandoning fossil fuels anytime soon, there is change in the air. For nearly a decade, natural gas from the Marcellus Shale beneath the region has been instigating a shift away from coal as industry's fuel of choice, raising the prospect of more jobs, tax revenue and investment, while posing new challenges to improving air quality.
Four new power plants planned for the region use natural gas to fire their boilers. And economic development groups expect the ethane "cracker" complex Shell Appalachia is building in Beaver County to attract more petrochemical plants that use the region's abundant natural gas liquids for feedstock.
The environmental impact of the transition is unclear.
A gas-fired power plant emits less than half of the greenhouse gas emitted from a coal-fired one, according to the U.S. Department of Energy. And Shell estimates its ethane cracker will emit amounts of sulfur dioxide and other common air pollutants that are lower than the former coal-fueled zinc smelter that previously occupied the Beaver County site.
But natural gas isn't benign. Ozone-forming nitrogen oxides and volatile organic compounds have increased in Butler, Fayette, Greene, and Washington counties, where drilling is the most concentrated. And the Shell ethane cracker is expected to emit greater amounts of certain air toxics than the zinc smelter that preceded it, including the ingredients for making ozone pollution, which has been reduced in recent years, but not enough to meet federal standards.
Like other metro areas, motorists share the blame for the region's stubborn pollution problem. Transportation generates more than half of nitrogen oxide emissions, 30 percent of volatile organic compounds and more than one-fifth of particulates, the EPA estimates. Some 940,000 vehicles are registered in Allegheny County alone—about one for every person living there.
Meanwhile, the environmental regulatory structure is in flux. A shift to deregulation signaled by the new administration in the White House, the deep EPA budget cuts it proposes and a trend in Pennsylvania to spend fewer tax dollars on environmental protection raise questions about the capacity of the region to improve air quality in the coming years.