Unfair to Athletes?
Why make it tough on kids who want to change high schools for sports?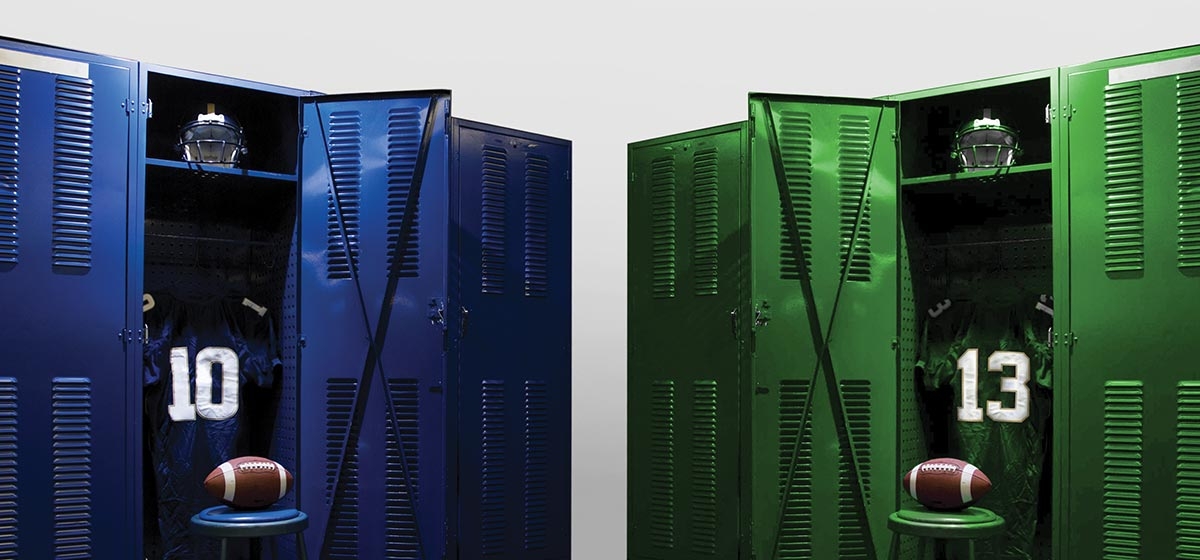 August 20, 2017
Speaking of high school football, as I am, I knew of a chemistry teacher who was so tough, so mean—or at least mean-looking—that he produced decades of superb students. Not that I'm advocating mean as a teaching method, but he was so good that college chemistry professors could pick his students out on the first day of class. He also was an assistant football coach, and as acting head coach briefly, he turned out some of the best teams the school ever had. Kids under either of his hats had a brighter future.
Which leads to a question that might well pop up at the next stool at your favorite neighborhood bar: If you can transfer your kid to another school for superior academics, why can't you transfer him for superior athletics? You can do the first, but the other has been anathema in western Pennsylvania for well over a century.
I'm talking high school football here, and that means boys. But the general idea applies to girls as well.
Transferring—or at least a request for transfer—is the chief workload of the WPIAL (the Western Pennsylvania Interscholastic Athletic League), which governs school sports.
"We typically receive 250 to 300 requests through the scholastic year on eligibility requests for transfer," said executive director Timothy O'Malley. These are for kids who are in one school district and want to get into the athletics at another. Most of them can be dealt with on reading the request, but 35 or so will require a formal hearing before the board of directors. Ambitious parents and ambitious players are only part of the equation. Coaches can also be ambitious, meaning some have been known to encourage a kid, if with extreme caution, to come to their school. It's called recruiting. A covert operation, to be sure.
Let's say there's a whole world out there waiting for the kid who can really run and pass and all that, even if he can't do quadratic equations. So why can't he go to a school with better football, to better his chances for a future in sports? Not to pick a fight with the philosophers, but the main idea of an education is to guide people to gainful employment. Just last June, Fresno State's Derek Carr, a quarterback whose degree is in something else, signed a contract with the NFL's Oakland Raiders for five years, $140 million. That's pretty gainful.
Here's a hypothetical scenario inspired by my chemistry-football guy: Say the Joneses have a son who is a whiz at math and also a crackerjack quarterback, but their school is weak in math and football. So they uproot the family and move to another district where the school is strong in both. There would be no problem with academics as the reason. Athletics would be incidental, and so the kid would be eligible for football. Best not to mention athletics, however, on pain of condemnation.
So why does the WPIAL put people through all this?
Well, actually, to keep the idea of education focused on education, to keep sanity in the schools, to keep us from chaos. The idea, O'Malley said, "is to maintain a level playing field."
It should be remembered that the public schools founded the WPIAL in 1906 in an effort to stem the rising excesses in interscholastic sports. Such as some schools, feverish with school spirit, were hiring kids to play football, and the bigger the better. Some of them were even over the age of 18. This was, by the way, some 30 years before Art Rooney was paying bigger kids to play for him.