Too Fat Too Young
With childhood obesity at epidemic levels, local groups start efforts to change the trend of growing disease and debt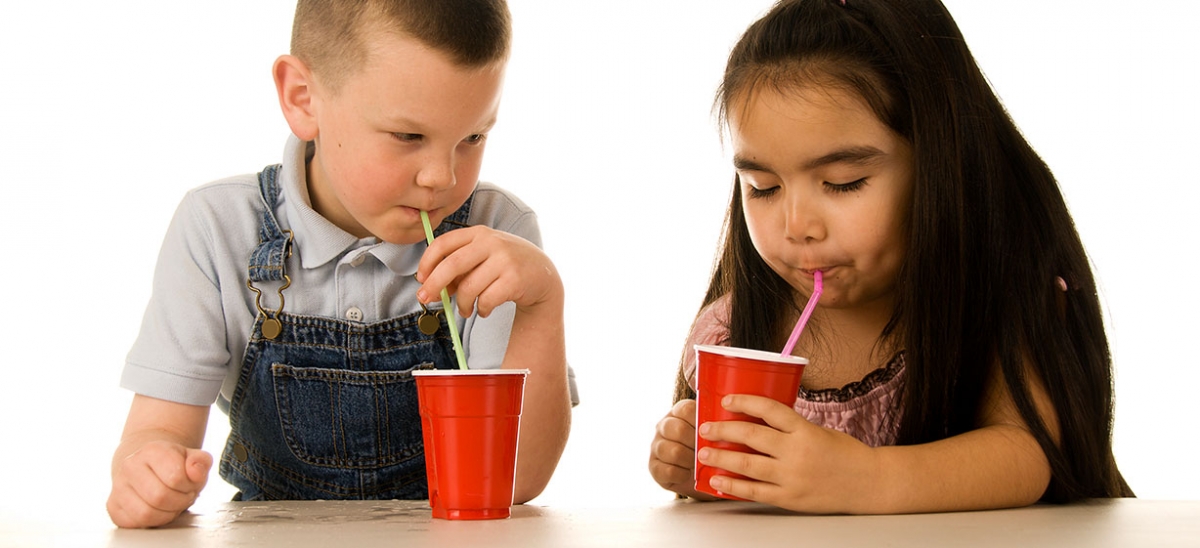 February 21, 2014
Michelle Penn-Nored of Penn Hills has been dealing with type 2 diabetes since her late 40s. She's determined to keep her daughter from having the same fate.
Last August at 10-year-old Meccah's wellness exam, Penn-Nored talked with the physician assistant about getting a prescription so Meccah could join Weight Watchers. She carried a lot of extra weight around her belly, her cholesterol levels were slightly elevated, and dark marks on her neck were a possible precursor to diabetes.
"We were scared," Penn-Nored, 51, says. "Diabetes is very prevalent in my family. My father got it after he gained belly weight. My brothers, sisters and aunt on my mother's side all have it."
Instead of Weight Watchers, the PA referred the family to Healthy Behaviors 4 Life, which brings the pediatric obesity prevention program of Children's Hospital of Pittsburgh of UPMC into local primary care offices. The program kicked off in March 2012 and is one of dozens of initiatives across the region all focused on getting families to be more physically active and to make healthier food choices. The reason is clear: The number of overweight or obese children has more than tripled since 1980, affecting 23 million—almost 32 percent—of all U.S. children (see sidebar for Allegheny County statistics).
However, childhood obesity rates have mostly stabilized over the past decade and, more recently, have decreased significantly among the very young (ages 2 to 4) in 18 states. However, Pennsylvania was among just three states that saw an increase in obesity rates among preschoolers from 2008 to 2011, according to the report "F as in Fat: How Obesity Threatens America's Future," released in August by the Robert Wood Johnson and Trust for America's Health foundations.
While researchers have been documenting the growing number of overweight children for more than a decade, the issue came to the forefront in 2009 when Michelle Obama launched her Let's Move! campaign and began, very publicly, growing her White House vegetable garden. Richard Piacentini, director of Phipps Conservatory and Botanical Gardens, was invited to the White House that year and came back energized to make a difference locally. In 2011, Phipps kicked off Let's Move Pittsburgh with support from Heinz Endowments and UPMC Health Plan.
United Way of Allegheny County launched fitUnited Pittsburgh in 2012, inviting businesses and other organizations to become partners in improving the health of area children. Highmark Foundation is investing in schools and other groups working to get children moving more and eating better. Last September, Highmark Foundation hosted the conference "No Time to Weight: Best Practices in Childhood Obesity Prevention." More than 600 attendees learned about efforts across the country making a measurable impact. The Highmark conference was one of three full-day local conferences on obesity prevention and physical activity that Dr. Karen Hacker attended in the first weeks after becoming director of the Allegheny County Health Department.
"Childhood obesity prevention is something a community can really coalesce around," Hacker says. "I've seen things work [in the Boston area] and I'm optimistic we can move the needle here."
As community adviser for UPMC's Healthy Behaviors 4 Life, Anne Marie Kuchera regularly meets with people finding innovative ways to improve kids' health, such as Fitwits, a new CMU spin-off company (see sidebar). "All of us coming together—businesses, schools, industry, volunteer organizations, community organizations, medical and academic institutions—is what it will take to make a difference," says Kuchera, a dietitian and counselor who works with families through the Children's Hospital's Weight Management and Wellness Center. "We're at the point where we're not just talking about it. We're coming together as a community to take action."
The impact
Kuchera sees first-hand the consequences when children carry too much extra weight. They're dealing with health complications once confined to adulthood: high blood pressure, high cholesterol and insulin resistance. "We see kids who have sleep apnea or asthma exacerbated by their weight, not to mention low self-esteem and problems at school."
The financial costs are also significant. Our nation spends an additional $14.1 billion in prescription drug, emergency room and outpatient visits each year because of the number of children who are overweight and obese, according to the "F as in Fat" report. The average annual health cost for a child treated for obesity under Medicaid is $6,730, compared to $2,446 for all children covered by Medicaid. Under private insurance, the annual cost for a child treated for obesity is $3,743, compared to an average $1,108 for all children.
If obesity rates continue their historic climb, today's children will, by 2030, become the 50 percent of adults carrying an extra 100 pounds or more, and medical costs associated with treating preventable obesity-related diseases are estimated to increase by between $48 billion and $66 billion a year.
Childhood obesity is in many ways a reflection of life in America. "We live in a culture that discourages us from being active throughout the course of our daily lives," Kuchera says. "We are tempted by screens that we can look at on the wall or hold in our hands." And food portions have increased exponentially over the past several decades to the point, Kuchera says, that "it's hard for folks to wrap their heads around what is an appropriate amount of food."
What's working
Just as no one thing is to blame, the solution is multifaceted and will take years to solve. Dr. Hacker says it took 12 years in the Boston area for the needle to move in the right direction.
Making the healthy choice "an easy choice" is what Let's Move Pittsburgh is all about, says Hannah Hardy, director of programming and operations. The Phipps-based initiative hosts annual symposiums, produces an e-newsletter to give parents practical tips (like how to pick a healthy cereal), and encourages school groups to raise money by kids jumping rope, for example, rather than selling hoagies. "We really try to be a trusted resource for parents, caregivers and organizations in our region," Hardy says. Let's Move Pittsburgh launched 10,000 Tables, a web-based meal tracker tool. Since 2012, 3,000 local families have pledged to eat at least one home-cooked, screen-free meal each week. (Take the pledge at letsmovepittsburgh.org.)
Healthy Behaviors 4 Life has reached 800 children and expects to release positive results of its 18-month pilot program this spring. So far, the program has trained 33 lifestyle coaches who are available to meet with parents and children at 27 of Children's Hospital's 33 primary care affiliates. The program is ideal for a child with a body mass index in the 85th to 94th percentile. "While the number on the scale is certainly an outcome we measure, our primary concern is related to a child's overall health and well-being," Kuchera says.
Research shows that telling a child, or parent, what to do doesn't work. "Our goal is to establish a partnership with a child and their family so we can figure out, together, what factors affect the family and child," she says. "We'll ask a child, 'What are one or two things your family and you can do to be successful?' No goal is too small." Children might suggest reducing chocolate milk from 5 to 2 days a week or asking their parents to stop buying soda and chips. "Parents really listen to that. It's great to see. Our primary concern is their health, but we work with the child's motivation to bring about changes." For a child, this might be to not get teased at school, to run faster or to wear clothes other kids wear.
Since meeting with a UPMC nutritionist, young Meccah has "made leaps and bounds," her father, Frank Nored, shares. "I don't think we can speak more highly of the whole program because it really was an eye opener for us."
After school, Meccah, a fifth-grader, will play Wii Fit for 45 minutes. She and her dad walk to and from the bus stop together. During dinner, the TV is turned off and the family enjoys baked, rather than fried, foods. Meccah skips a second helping of potatoes and loads up on vegetables if she wants ice cream for dessert. For school, she packs items such as fresh green beans (slightly blanched with salt and pepper), turkey sandwich with mustard or grilled chicken salad. Her weight has been steadily improving and, for the first time in a long time, her mom noticed that she tucked in a shirt and wore a belt to school rather than wearing her usual sweatshirt attire. Penn-Nored is also seeing her own health improve: She still takes diabetes medication, but her blood sugar levels have fallen from 130 to around 100. "All of us being involved, the whole family, is the key to success," Frank Nored says. "We're all in it together."