Time Honored Party Celebrates Public Service
November 11, 2017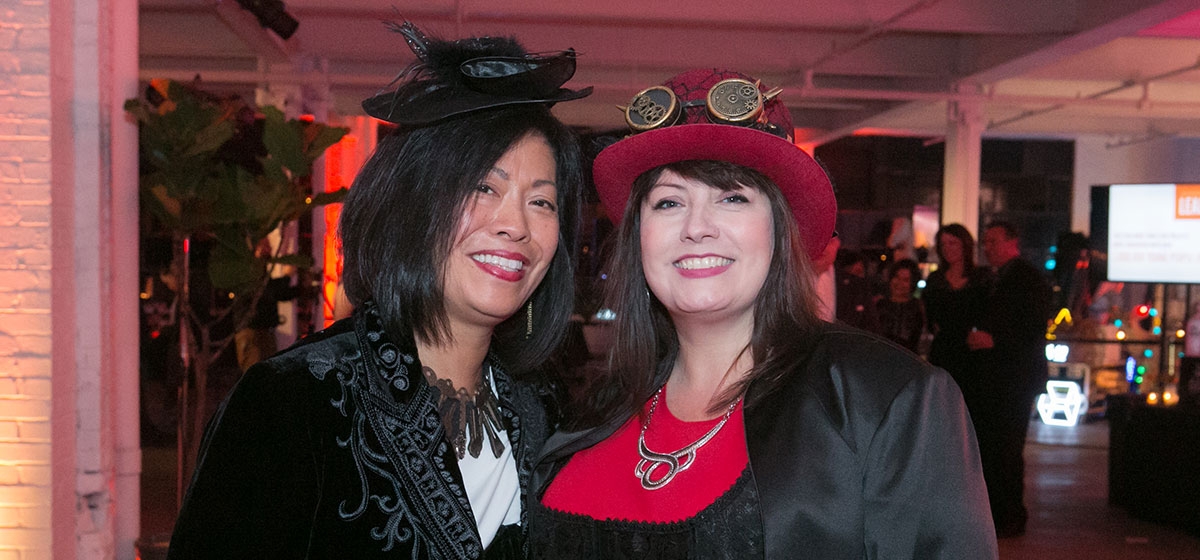 November 18, 2017
The first year event by the Jefferson Awards Foundation (JAF) Pittsburgh was held at Presenting Sponsor LUXE Creative in Point Breeze, on Saturday, November 11, 2017. The party featured the inaugural Kate Dewey Lifetime Achievement in Public Service Award presented to Ms. Dewey by JAF Regional Executive Director Jodi S. Klebick. Kate is retiring president of the Forbes Funds and was the founding director of Grantmakers of Western Pennsylvania, among many other service activities in her lifetime. "My career has been dedicated to community service, but what will be the greatest honor is to see this award passed on to others," she added.
---
---
Time Honored will be an annual event focused on recognizing the time and talent that selfless individuals give in service to others. Board Chair Amanda Fisher says, "We celebrate public service to inspire others to serve. We believe celebration is inspiration. And we are pleased to be able to raise funds to support Students In Action, our youth leadership program that trains high school students in how to engage in service at an early age."
As the Jefferson Awards mission is to "Power Public Service," this year's party was Steampunk themed, and many guests donned their best innovative steam-powered Victorian gear, including corsets, top hats, goggles, and other creative costumes, along with stunning cocktail attire. Not only did the evening's festivities include a GOLIA Vodka tasting lounge courtesy of Palate Partners, and an experientially-based silent auction curated by Sterling Events, entertainment also included magician Colin Stover, tarot card reader Mistress Terry of 13th Hour Entertainment, and a dance party hosted by DJ Zombo. Cocktails were sponsored by DIAGEO, and delectable treats of heavy hors d'oeuvres and a "Cookie Table" by Iron Oven Catering.
The event included nearly 150 guests, hosted by co-chairs Kristine Sorensen of KDKA-TV and Dr. E.J. Donnelly III. Beyond the guest of honor Kate Dewey and her husband Tony Florence, additional party-goers included Todd Owens and Jamie Rutherford, John and Tracy Mahood, Evelyn Castillo and Kevin Kreamer, Patti Michaud and Joan Bondira, Kevin McNair, Coleen Fedor, Maria Anderson, Amanda Fisher and Nick Fiske, Andi and Steven Irwin, Megan and Scott Livingston, Julia and John Gleason, David Esch and Eleni Houghton, Carol Luckner and Troy Cady, Christie Knott with Jim Fischerkeller, Jennifer Tadler with Robert Carter, Cathy and Rev. Philip Battle, Kenya Boswell, and Jim McDonald.