The Young People Myth
Pittsburgh is attracting talented young workers and could be poised to become one of the nation's most youthful cities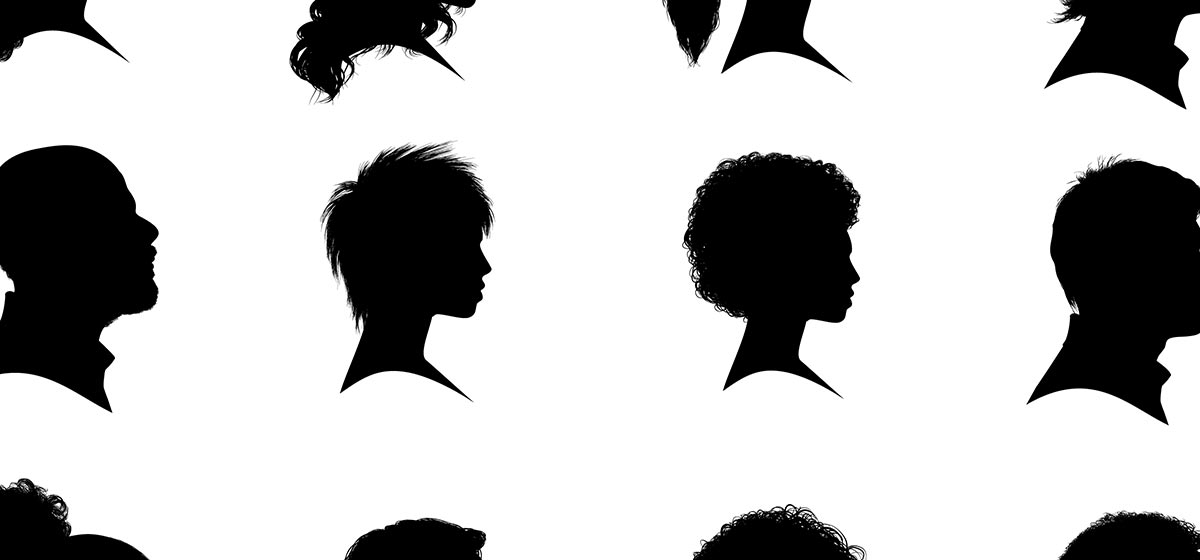 August 21, 2012
In the not-too-distant past, Border Guard Bob was thought to have been a good idea. He was the amusing face of a short-lived marketing campaign to staunch the flow of Pittsburgh's young to other cities, a problem perceived by some of the region's civic-minded to be grave enough to warrant aggressive action.

Bob, a fictitious character, was to be featured in ads in full uniform and campaign hat—think Smokey Bear—stopping the young at the border and convincing them to stay in a region of overlooked charms. If persuasion didn't work, Bob would hitch a bungee cord to the back bumper of the departing youth's car and confidently proclaim: "He'll be back."
Bob didn't have the job long. His creator, the Pittsburgh Regional Alliance, pulled the plug on the campaign before the ads aired, amid criticism over the transparently desperate image of the region he conjured. As it turns out, his services weren't needed in the first place.
Just as Pittsburgh was undergoing a facelift that turned abandoned mills and factories and under-used riverfront into upscale shops, restaurants, apartments and bike trails, it was quietly experiencing a demographic shift that belied the hand wringing over whether it had become a place that young people would rather flee than want to be. Far fewer young people were leaving. Demographic modeling predicted that soon more people would move into the region from other cities than would depart and that young, mobile and better-educated immigrants would drive the trend.
When the One Young World summit opens in Pittsburgh in October, the 1,500 international Millennials expected to attend will arrive in a city and region that data confirms has become more of a destination than a point of departure and one that is getting younger by the day.
The trends have many implications. Several of Pittsburgh's oldest neighborhoods are being transformed physically and demographically as young adults move into the city at an impressive rate. The overall education levels of the region's 25- to 34-year-olds are today among the highest in the nation, which is a competitive advantage when trying to grow an economy. And incoming young talent is taking a little of the edge off of the very real concern over the depth and breadth of the workforce as more and more Baby Boomers age into retirement.
Such developments may come as a revelation to some, but Chris Briem is not among them. Briem, a regional economist at the University of Pittsburgh's University Center for Social and Urban Research (UCSUR), has long been haunted by Border Guard Bob and the fact-resistant notion that the region has a problem attracting and retaining the young, having reported evidence to the contrary in papers, op-ed columns, blogs and newsletters for almost two decades.
It's not that concern over the region's ability to attract and retain young people has never been warranted. It's that it has persisted well beyond the brief period in recent history during which the exodus of young people from southwestern Pennsylvania was truly alarming and has tended to obscure evidence of the steady, marked recovery that has taken place over the past 30 years and is expected to continue well into the future.
The high water mark of the region's youth exodus came in the early 1980s and was a result of the catastrophic collapse of the steel industry that had been the staple of the economy for longer than a century. Broad recessions and industry-specific downturns come and go. But few regions have endured an economic upheaval as severe as the one in southwestern Pennsylvania. More than 100,000 jobs were lost, most of them permanently. And the flight of residents from the region profoundly reshaped its demographic makeup in ways that continue to be seen today.
"The workers who left weren't a cross-section of the region," Briem said. "This was very age-selective. Young people left. Older folks stayed. If you were a young worker concerned about a future career and you saw what was happening around you, you realized this was not the optimal place to be. And not only did the younger people leave, but they took their families and their future families with them."
The wholesale flight of the young was short-lived. At its peak in 1984, an estimated 50,000 residents left, and more than 70 percent of them were under the age of 39. But in 1994, fewer than 9,000 left, according to U.S. Census data. And young people made up a much smaller portion of those who departed, while retirees accounted for a larger share.
Yet the perception of a mass migration of young people out of the region lingered.
"It's not a recent phenomenon that you can say it isn't true that young people are leaving Pittsburgh any more than you would expect," Briem said. "But there is a persistence of memory in Pittsburgh. If you're older and have memories of that period when young people were streaming out, you're probably going to believe that until you die."
The huge loss of younger residents in the 1980s, however brief, did leave an indelible mark on southwestern Pennsylvania. The disproportionately large number of older residents who stayed because of family or slim job prospects or other reasons continues to have an impact on the population, which today remains one of the oldest, if not the oldest, in the nation. As a result, the region experiences more deaths than births year in and year out. And that phenomenon has fueled a decline in population, which is often misread as a sign that residents, particularly young people, leave in numbers greater than in other places.
In fact, the region's population of 20- to 34-year-olds grew by 7 percent over the past five years, and the economic forecasting model used by UCSUR researchers predicts it will grow another 8 percent by 2020. And last year, 3,740 more people moved into the region than moved out, continuing a trend that began in 2009. While gaining 3,740 people might seem a meager accomplishment, it's a stunning reversal of the region's fortunes considering the 50,000 net loss endured in 1984 at the peak of the out-migration nightmare.
These newcomers arrive from cities across the nation, with the largest numbers coming from Philadelphia, Washington, D.C., and New York. For the most part, they are the very people Border Guard Bob was assigned to round up.
"Whenever you see a turnaround in migration, it's going to be driven by the flow of younger workers," Briem said. And most come to the region in pursuit of opportunity.
Celia Franklin is among the recent wave of newcomers. The 26-year-old Chicago native and her husband of a few months decided to leave Washington, D.C., where she recently earned a law degree, to settle in Pittsburgh, where she took a job at the law firm Buchanan Ingersoll and Rooney.
"I wasn't going to decide on a city first," she said. "The most important thing was the job. I thought the firm was great. The people were very friendly and professional. And they had an opening in their energy group, which is the type of law I'm especially interested in. It was after I decided I liked the firm that I asked myself whether I could see myself living in this city."
Southwestern Pennsylvania has weathered the recent recession and sluggish recovery better than many other areas, which, economists say, is contributing to the upswing in people migrating to the region. Its 6.7 percent seasonally adjusted jobless rate in June, for instance, was significantly lower than the national rate. Over the past four years, the seven-county Pittsburgh Metropolitan Statistical Area gained more jobs than it lost— an accomplishment that eluded all 14 of the other benchmark regions tracked by PittsburghToday, which publishes statistical indicators at Pittsburghtoday.org for the Pittsburgh MSA and comparable regions in categories ranging from the arts to the economy.
Some 20 years ago, Border Guard Bob and other equally unique schemes were born from the worry that in a region leaking population, there wouldn't be enough young talent left to fill the jobs necessary to grow and sustain the new, diverse economy led by medicine, technology, research and education that was rising from the shadows of idled smokestack industries.
The technology sector spinning out from university research labs was seen as particularly vulnerable, said Timothy Parks, director of business development at the Pittsburgh law firm of Morgan Lewis, who during the 1990s was director of the trade group, Pittsburgh Technology Council, and later the Pittsburgh Regional Alliance. Several success stories, such as FORE Systems, the computer network equipment company started by four Carnegie Mellon University professors that employed some 1,000 workers, offered convincing evidence that ideas coming out of local computer science, engineering and medical schools could spawn a robust new industry.
"The thinking at that point was that we needed more people—people, people, people," he said. "We needed more young people and to get them we had to find a way of overcoming the baked-in perception of Pittsburgh as an industrial city going down the tubes, a dead end."
It was determined that the task required unconventional marketing concepts aimed at young talent that were "cool and hip and spoke their language." Border Guard Bob was thought to fit the criteria. The "mystery city" project was another concept born from such thinking. In that one, technology workers in California's Silicon Valley would be offered an all-expense paid trip to an undisclosed location described in terms that made it seem like heaven on earth. Only before boarding the plane would they be told it was Pittsburgh. But word leaked out, solving the mystery for anyone who cared and, like Border Guard Bob, the project was abandoned.
The lesson learned from such exercises, said Parks, is that while southwestern Pennsylvania can spread the word of its charm and attributes, marketing campaigns can't engineer what it takes to convince someone to pull up stakes and relocate to the region.
"There's no question that jobs and opportunity are what attract people," he said. "People usually don't move to a city just to try it out. That's the way life is. What we're seeing today is the result of Pittsburgh having become a multifaceted landscape of opportunity."
That economic diversity is reflected in the types of jobs that are luring out-of-towners to the region. Top draws range from life sciences to legal. But the fields attracting the greatest share of people migrating to the region are life, physical and social sciences, computer and mathematics, architecture and engineering, and healthcare, according to an UCSUR analysis of 2006–2010 data from the U.S. Census Bureau's American Community Survey.
Moreover, migrants filling these jobs are largely young workers. More than 70 percent of new arrivals are under the age of 35, with more than 55 percent between the ages of 22 and 34. Only about 4 percent of workers who lived outside the region a year ago are age 55 or older.
Today, the question isn't whether the region offers a diverse menu of job opportunities, but whether the market in specialized fields is deep enough to accommodate a greater number of highly educated young professionals eager to work here.
Lee Goldfarb, 29, wants to return to southwestern Pennsylvania someday. But that depends on whether the Sewickley native, who has an MBA, can find work compatible with his career path. College led him to leave the region. A job at a bank landed him in Philadelphia after graduation. And an opportunity to work at Booz Allen Hamilton, a McLean, Va., management and technology consulting firm, kept him within the Washington, D.C., beltway for the better part of four years.
"Opportunities in Pittsburgh are few and far between compared to places like New York, [Washington] D.C., San Francisco and Boston," he said. "When you're trying to make a career after you graduate from college, that's a pretty big deterrent."
Thomas Donahue has heard similar stories, though they don't apply to him. The 29-year-old, who grew up in Fox Chapel, is an attorney in the Pittsburgh office of the law firm Dinsmore & Shohl. He is also chairman of Propel Pittsburgh, a city commission of young Pittsburghers that advises Mayor Luke Ravenstahl and city council on policy matters important to young people. "It depends on the field," he said. "If you want to stay and work as a doctor you'll find a lot of opportunities. But I have friends who are passing the CFA [Chartered Financial Analyst exam] and now are demanding a higher salary and there aren't enough jobs in Pittsburgh for them."
And that's a difficult issue for Propel Pittsburgh, or city government in general, to get their arms around.
"I think what it will take is to attract bigger businesses and generate growth in the kind of jobs those professionals want, because they want to be here," he said.
Most of the region's job growth is in professions that demand a high level of education. In that regard, southwestern Pennsylvania is a standout. More than 48 percent of its workers aged 25-34 have a bachelor's degree or higher. That's fifth highest in the nation, behind Boston, San Francisco, Washington, D.C., and Austin, Texas, according to Current Population Survey data compiled by the Census Bureau and the U.S. Bureau of Labor Statistics. And no large metropolitan area has a smaller percentage of 25-35-year-olds without a high school diploma.
Beyond jobs, quality of life issues, such as the cost of living, are also important factors people consider when choosing a place to live and work. An attractive housing market, for instance, was one of the measures that led Moving.com to rank Pittsburgh among its 10 best cities for Millennials this year.
What makes a housing market attractive? Appreciating prices, available housing that middle class families can afford, and a low rate of foreclosure, according to Forbes magazine. In 2010, Forbes reported that southwestern Pennsylvania has all three and identified it as having the most attractive market in the country.
Nick Smyth lives in Washington, D.C., in an apartment near Dupont Circle not far from the U.S. Treasury, where the Harvard University graduate works as an enforcement attorney for the Consumer Financial Protection Bureau. He grew up in Sewickley with Lee Goldfarb and, like his friend, has designs on returning to the region. In fact, Smyth has set 2013 as his deadline for doing so. His list of reasons is long, but high on it is the region's budget-friendly cost of living.
"I miss being able to buy a beer for $2 on Saturday night and having a really nice apartment that I can afford," he said. "I'd love to buy a place and be able to enjoy the outdoors. Pittsburgh has the rivers and bike trails. D.C. has the Mall, which is beautiful, and there are places where you can live and have outdoor space. But they're completely unaffordable. If you want to live near a park in Georgetown you might as well live in Manhattan."
Broad home ownership among young people requires affordable housing and incomes high enough to enable them to buy into the market. A recent survey suggests that southwestern Pennsylvania has both. More than 59 percent of 18- to 34-year-olds here own a home. Half of that age group earns at least $50,000 a year and 42 percent say their finances improved over the past three years, according to the Pittsburgh Regional Quality of Life Survey conducted in 2011 by UCSUR and PittsburghToday.
After taking the job at Buchanan Ingersoll and Rooney, Franklin signed a lease with the Heinz Lofts, the upscale North Shore apartment complex of renovated century-old H.J. Heinz Co. buildings. For what she was paying for a studio apartment in Washington, D.C., she now has a two-bedroom within walking distance of downtown and access to Three Rivers Park, part of a waterfront park system of walking and bike trails along the city's three rivers that connects with the Great Allegheny Passage to Washington, D.C.
"I wanted a place on the bus line that was close enough to walk to work," she said. "I also wanted to be in a young neighborhood, not in the suburbs. And being close to the river and trail is exciting."
She is a member of a generation that studies suggest is much more likely to prefer living in a walkable, vibrant, diverse urban community than the generations that came before it. And it is not just new arrivals who are looking to settle in the city. Having been raised in the north suburb of Franklin Park, 26-year-old Annie Clough moved to the city's Shadyside neighborhood last year when she was hired as programming and member development manager of Pittsburgh Urban Magnet Project, a nonprofit that connects the young and "young-thinking" to the city and one another through civic engagement, a sports league and other projects.
"Since moving, I've discovered a whole different part of the city and culture I didn't know existed," said Clough, who is among the 65 percent of the nonprofit's 6,000 members who live within the city limits. "I was Pittsburgh's No. 1 fan, but I didn't know about a lot of its amenities or just how accessible everything is until I lived here."
This migration of young people to the urban core is reshaping the composition of many of its neighborhoods and helping it shed its image of an old city aging in place. Latest Census data show that 18- to 24-year-olds increased by more than 17 percent in the city since 2000, affecting 50 neighborhoods.
"Most demographic shifts are pretty evolutionary. They happen over a long time and you tend to notice them a decade after they happen," Briem said. "There is nothing subtle or slow about what we are seeing in some of these neighborhoods."
Economic modeling suggests the number of southwestern Pennsylvania residents under the age of 34 will continue to grow in the coming years, which is a good thing for a region whose oversized elderly population foretells of steep workforce challenges in the not-too-distant future. Pending retirements among Baby Boomers worry regional development experts. The fact that the region is noteworthy for its young, highly educated workforce masks a skills gap that separates the less-educated from a growing number of jobs that, while they don't require a college degree to perform, nonetheless demand a level of literacy, math and other knowledge.
Just as troubling, southwestern Pennsylvania is one of the least diverse regions in the country at a time when diversity is a top selling point among corporations looking to expand, as well as young migrants shopping for a place to call home.
"What we've heard from some companies is that they want to grow jobs in Pittsburgh, but they can't find the diverse talent here. So those jobs are being filled in other cities where they have operations," said Laura Fisher, senior vice president for special projects at the Allegheny Conference on Community Development.
While southwestern Pennsylvania has its work cut out for it, it also has some promising leads. With more than three dozen colleges and universities in the area, for example, there is an ample pool of young, diverse talent to draw upon, including foreign-born students, whom the region has struggled to attract.
"If we're to continue to grow the region and the economy, we not only have to make sure that we have skilled workers for the jobs that will be available, but that we also have a diverse pool of talent to offer," Fisher said. "The good news is that if we do this right, we could end up with one of the youngest populations in the country."