The Sport That Didn't Quite Make It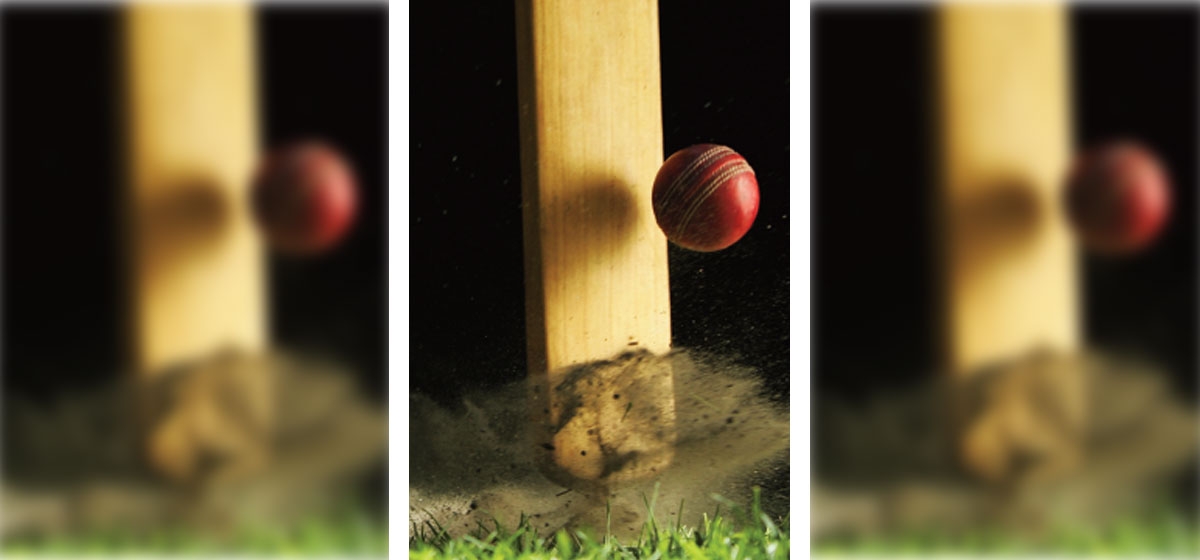 May 20, 2013
Here's what you should know about the mystery sport in Western Pennsylvania history: It's against the rules to catch the ball with your top hat. The game is played by silly mid wickets and other Monty Python candidates. And this game didn't catch on in the U.S.A.

The growth of sports in the United States has largely been a straight-line progression—a game takes root, grows, then matures into thundering stadiums, bouncing cheerleaders and acres of logoed merchandise. But I'm talking here about a sport that took a fork in the road and disappeared. For Pittsburgh, the tale begins in the hills of O'Hara Township east of town, and takes us also to Blairsville and Altoona, and Chicago and Philadelphia—a tale of wealth, leisure, aspirations and such. It's the kind of thing sociologists jump on like children in a sandbox.
The Pittsburgh Field Club, with its majestic colonnaded clubhouse high above an elegant golf course, masks a secret. The club's first love wasn't golf. It was cricket, the English game that looks suspiciously like baseball, can take days to play and has scores that look like math exercises.
Cricket began as a charming children's game in old, old England. Grownups adopted it in the 1700s, found a way to bet on matches, then found a way to fix them as well, and before you knew it, cricket was on a level with the crown jewels. A lot of that stuff went on, down the centuries. Even now, a handful of Pakistani cricketers are doing time, and in a separate matter, CricketBetLive, an Australia-based bookie, issued this statement in March: "Regrettably our UK [United Kingdom] license has been suspended by our regulators." Make of that what you will.
Cricket traveled well, flourishing wherever the British Empire touched down—Australia, India, etc.—and came to the U.S. after the Civil War, apparently shipping in with cargo through Philadelphia, still the U.S. cricket capital.
Cricket surfaced in western Pennsylvania in the 1880s with the formation of the Pittsburgh Cricket Club, which played first in Shadyside, then in Brushton, against other local clubs, as well as those from Chicago, Detroit and Philadelphia. But Americans never really got comfortable with cricket. Baseball was the American game, for pro, semi-pro, rich and poor. Cricket remained a gentleman's game. Rich gentlemen, mostly.
In his "The Olde History of the Pittsburg [sic] Field Club," the late Dr. James C. Hayes figured why cricket failed: "It was devastatingly boring and tedious for spectators," he wrote, "usually to the point of terminal apathy."
The Pittsburgh Cricket Club disappeared without so much as an R.I.P., and reemerged as the Pittsburgh Field Club. In Blairsville, cricket disappeared without a trace—no mention of it in the town newspaper, library or historical society. The Altoona Cricket Club evolved into a shopping mall.
But not to despair. Cricket has returned in the form of the Pittsburgh Cricket Association, with expatriates from India, Pakistan, Australia and Britain, etc., who work here. They play at South Park and Franklin Park, and passersby, thinking it's some kind of baseball, continue to wonder what's going on.
I myself wondered. On one of my trips to England, I was hanging on a stone wall with my host, looking out at a cricket field. Guys wearing long white pants, long-sleeved white shirts and floppy white hats were standing around. A guy in leg pads was standing there with a wooden paddle, the kind you see at maple syrup time. He was the batsman. Another guy, called the bowler, kept on rushing up and hurling the ball mightily, overhand, right at the batsman's feet.
"Good arm, no control," I said pithily. "All wild pitches."
My host missed my humor.
"Where are the other guys?" I asked.
"At tea," he said.
"In that case," I said, rattling the ice in my glass, "I'll have another one of these."