The social wasteland
An insightful new novel plumbs the online ennui of the milennial generation
iStockphoto; image colorization, Cori Scipanni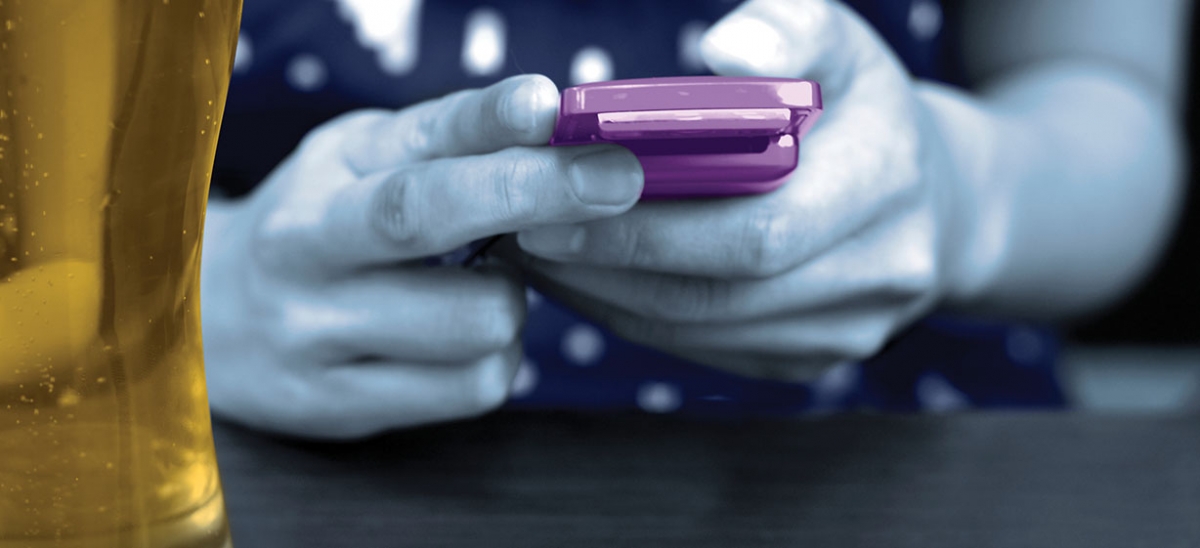 August 21, 2013
Themes of social, psychological and emotional isolation have been the stock in trade of American writers for as long as the concept of a national literature—and the elusive Great American Novel—have existed, variously attributed to religion, race, politics, drugs, wars, fragmented families, generation gaps and gender issues. Now Michael Bishop, the callow protagonist of Salvatore Pane's clever and contemporary novel, "Last Call in the City of Bridges," lays the blame squarely where it belongs: on Facebook.

In the best bildungsroman to come out of The 'Burgh since "The Mysteries of Pittsburgh," this gifted new author has crafted a vision of alienated youth that combines the eternal longing for human connection with issues specific to the generation that has grown up in the years since Michael Chabon's 1988 best seller drew attention to our city as a venue for self-discovery.
Michael Bishop and his coevals suffer from the paradox of "communicating" so often and with so many people that they have no talent for real relationships (hence the call for bridges in the title). They "trade links, read each other's blogs, follow Twitter feeds, bookmark Lifecast streams." Hookups are announced on Facebook and updated with daily status reports; breakups occur the same way. Everyone has so much to say and is so busy saying it in 140 characters that there is neither the necessity nor the time for actual conversation. "It may surprise you to learn that our defining moment has already passed," Michael announces. "It's not 9/11. Social media is the shared experience of the 21st century."
Shared it may be, but this experience is taking a toll on poor Michael, who yearns to become something more than "an avatar made flesh"; "hoping against hope" that there is "more to him than meets the eye." Facing his 25th birthday, he recognizes that it is time to grow up, but the real world of adult accountability seems strangely unreal and far less compelling than the video games and comic books that defined his childhood and continue to consume his leisure time.
He still hangs out with a circle of friends from his undergraduate days at the University of Pittsburgh, who reflect their immaturity back on one another, reinforcing the perception of themselves as "twenty-somethings cool enough to recognize that all emotion had turned irrelevant in the rising tide of millennial irony."
Michael's roommate, the reclusive Oz, is so disconnected from reality that when watching the Pirates at PNC Park he prefers to follow an app on his iPhone that provides a cartoon simulcast of the game being played in front of him. He tweets to a tiny following about his theory that people "haven't been human for centuries," and finally retreats to complete isolation in the Adirondacks, using wilderness-survival techniques he has downloaded from YouTube.
Meanwhile, the beautiful barista Sloan cultivates more than 8,000 followers simply by counting into a webcam every night, in order to prove her cynical thesis "that people could be entertained by anything, even something… literally meaningless." She reveals a more vulnerable side in her awkward efforts to evolve emotionally by hosting potluck suppers and pressing for a commitment from a partner she knows to be unworthy.
Michael himself is so out of touch with his feelings that he creates a Facebook page for the "digital ghost" of his long-dead best friend in order to mourn him. He therefore leaps at the "human opportunity" that comes his way when he meets substance personified in the pleasingly plump, "wholesome" daughter of a suburban strip-mall evangelical. Not only does she lack the "trademark nihilism" of other girls he has known, but is sincerely devoted to both her family and her faith. ("I couldn't believe it," Michael exclaims following a brief but earnest dialogue. "She wasn't being ironic at all!") But Michael blows it when he erupts over her electronic infidelity (messaging her ex-boyfriend on his computer), and his budding romance with Ivy Chase dies on the vine.
The loss of his girlfriend coincides with the loss of his job and his roommate in rapid succession. These events, combined with his observation of technophilic children "who refuse to socialize even at birthday parties," provide Michael with the reality check he needs to begin taking baby steps towards a more integrated, "fully realized" existence.
The book ends on a note of trite hopefulness ("I'm not really sure if human connection is still possible, but I have to keep trying") that would be intolerable if the novel were merely a tale of wasted youth. But the genius of "Last Call in the City of Bridges" is that it goes beyond the pat formula of a coming-of-age story to comment subtly on the state of the modern novel, and that vision is very hopeful indeed.
The talented Mr. Pane not only captures the spirit of the age in his book, but does so in a sardonic manner that is brilliantly consistent with its theme.
Even as he describes a generation desperately estranged from the traditions of the past, he deftly disproves that same assumption with a combination of content and form that is firmly grounded in the best literary tradition.
First and foremost, readers can't fail to notice the "millennial irony" in the fact that this drama of digitization is an actual print-and-paper, hardcopy, old-fashioned book, brought to us courtesy of a local publishing house. (How better to carry a message to both the fossilizing analog bookworms and the retro-loving hipsters?) Then there is the theory that drives Oz to distraction: It pointedly maintains that the dehumanization of the human race—our collective "descent into microchips and immateriality"—began hundreds of years ago, with books, whose "first-person narratives were the first inventions that took people outside of themselves and into virtual worlds." Touche!
The story is also replete with references to heavy drinking (including "Last Call" in the title), an allusion to another Lost Generation, of Fitzgerald and Hemingway and Erich Maria Remarque, for whom alcohol was the Facebook of its day. As Remarque noted, "the remarkable thing about drinking is that it brings people together so quickly, but between night and morning it sets an interval again of years." No one in Michael's crowd is actually reading these writers, of course, but they drink to excess in a South Side bar named The Library, which serves literary-themed cocktails and food.
Despite its affected alienation, "Last Call in the City of Bridges" is astonishingly astute in its identification of human fears and failings. It is also precociously wise, reminding readers that change does not by definition signal the end. Is this indeed the last call for bridging the divide between individuals? The last call for the Great American Novel? Perhaps, but Pane proves that it is certainly not yet closing time.