The Revelation of China
The observer: Summer '07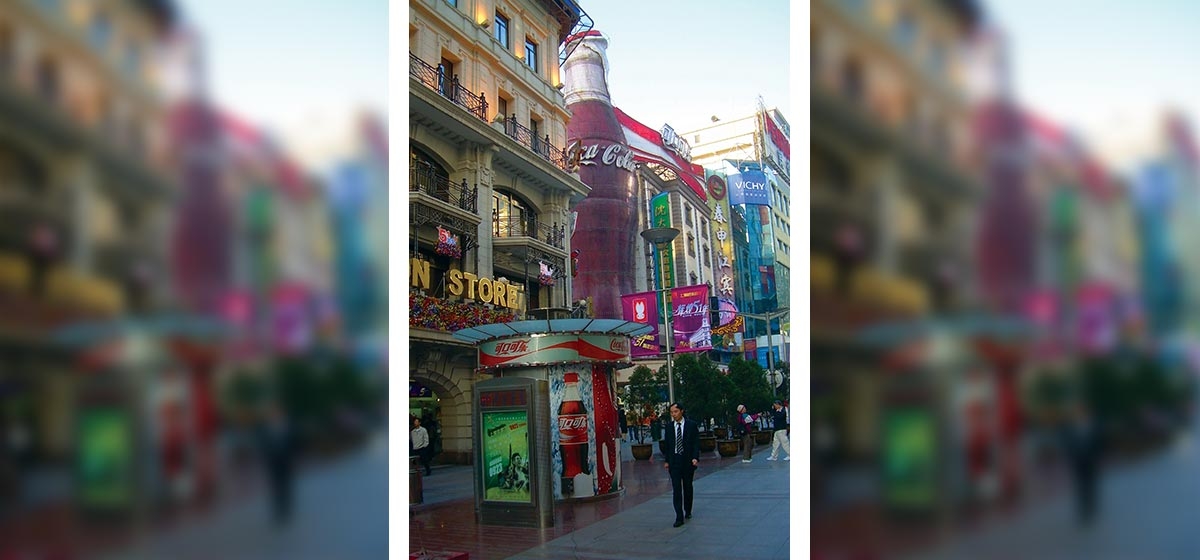 May 6, 2007
To be in China now must be like witnessing the construction of the pyramids. In Beijing, the world's most powerful totalitarian regime is preparing for next year's Olympics. Shanghai, a garden of skyscrapers, is getting ready for the 2010 World's Fair. New highways, airports, power plants, dams and towers are fueled by China's $1 trillion-plus in capital reserves and the efforts of the world's mightiest corporations. The earth has never seen as much construction as in today's China.

Exhibit One: From the air, the new 1-million-square-foot Beijing airport looks like a dragon. From the sweeping arc of its entrance to its vast, lofty entry and all the way down the rail tracks, the biggest project in the world embodies ambition and style. Among Shanghai's plans are high-speed magnetic levitation trains and port facilities jutting 20 miles into the sea. And in China, when something's planned, it's built and built fast.
It seems a long way from here, but in April, some 20 Pittsburghers took the 14-hour jet ride for this region's first trade mission to China. The goal: help Pittsburgh companies doing business there, explore bringing business back and get acquainted with the Eastern empire.
It was a far cry from a German mission 10 years ago that included Allegheny County's three commissioners, Pittsburgh's mayor and many civic leaders. That trip was a cacophony of too many speeches by too many chiefs. Now, Greater Pittsburgh has one main leader, Dan Onorato, and he and Allegheny Conference chief Mike Langley led the China delegation. Except for recuperation and sightseeing on the first day, the group met morning-to-night with Chinese and American business leaders. Onorato and Langley were effective, adapting to the nuances of the culture and making new friends for Pittsburgh. And in China, as with the world over, making a friend precedes making a deal.
Is China a country to be feared? The Chinese people are friendly and warm. They value education and industry. And they're happy to work the jobs that pay a pittance by U.S. standards. Our differences are great, but our similarities seem greater.
Witness a Shanghai nightclub. A few Westerners started dancing one night to a Filipino rock band. The Chinese crowd stared as the band played "Sweet Home Alabama" and "Me and Bobby McGee." Before long, the stares and frowns disappeared and nearly everyone, young and old, was dancing and singing along — "Freedom's just another word for nothing left to lose." As an onlooker noted, "If this is what Mao had in mind, here's to him."
Can the Chinese government hold together with the siren songs of rock 'n' roll and capitalism? Will the world energy supply hold up? If so, China will be the engine of world growth for the better part of this century as 1.2 billion Chinese become consumers.
The moral? We'll want to be their friends and allies, not their enemies and adversaries. And the more bridges that can be built between the Middle Kingdom and the Golden Triangle, the better. With effort, we can have more Westinghouses. The mission was a great first step, but just that.